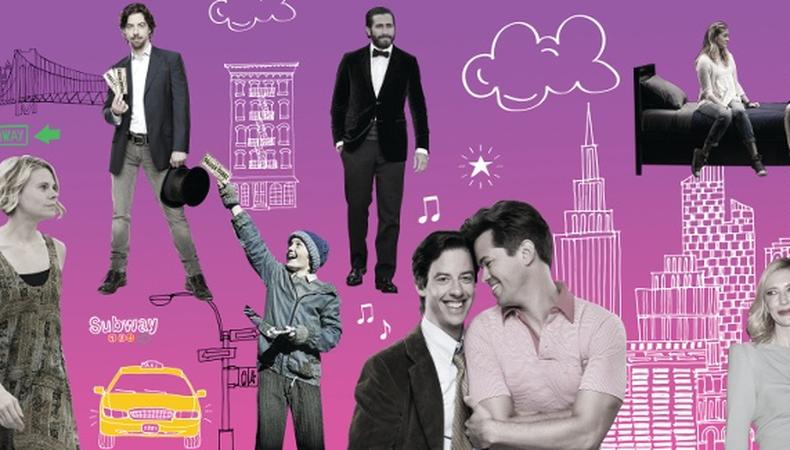 How can anyone follow up a Broadway season that gave us "Hamilton," "The Humans," and "Shuffle Along"? Don't underestimate the 2016–17 slate, which features several promising new musicals, buzzy revivals, and intriguing actors gracing the boards. We at Backstage can't wait for fall to arrive, and neither can the professional Broadway fanatics who chime in below!
---
"What I'm most excited for this season is the long-awaited arrival of Dave Malloy's 'Natasha, Pierre & the Great Comet of 1812' on the Great White Way. The Off-Broadway version in a tent blew my mind a couple years ago and I'm looking forward to hearing Malloy's idiosyncratic yet lush score played live again. I think he's one of the most inventive and talented composers working today. I'm also looking forward to seeing how director Rachel Chavkin and set designer Mimi Lien manage to turn the Imperial Theatre into an immersive and luxurious Russian supper club. Plus, a majority of the 'Great Comet' cast and creative team are making their Broadway debuts! The district will be made ever brighter with the arrival of such young, energetic, and diverse talent. (Also, Josh Groban is starring in it, but who cares about him?)" —Diep Tran, associate editor at American Theatre Magazine
" 'Charlie and the Chocolate Factory' will offer the Great White Way a world of pure imagination this spring, and a certified genius is making the design team extra sweet. Director Jack O'Brien has recruited Basil Twist, who received a MacArthur Genius Grant in 2015, to lend his puppetry talents to the London-to-Broadway staging. The third-generation puppeteer's sense of whimsy—seen around the world in his myriad abstract productions—is a natural fit for Roald Dahl's world, and I can't wait to see what he does with Oompa Loompas, blueberry children, and nut-judging squirrels. I'm also looking forward to the Broadway debut of Cate Blanchett in 'The Present,' the Chekhov adaptation from her husband, Andrew Upton, beginning in December. New York audiences have seen the Oscar winner's stage work in Sydney Theatre Company's 'A Streetcar Named Desire,' 'The Maids,' and 'Hedda Gabler'; if she continues to deliver that breathtaking blend of stoicism and vulnerability seen there and onscreen, I have no doubt her name will top several shortlists come May." —Ryan McPhee, news reporter at Broadway.com
"Being the huge nerds we are, a new Broadway season thrills us to no end—new shows, new experiences, new ensemblists! This fall we're excited about Roundabout Theatre Company's production of 'Holiday Inn, The New Irving Berlin Musical,' which features Broadway regular and Ensemblist friend Megan Sikora, a Gypsy Robe winner with a career full of leading and ensemble roles in myriad shows all over the country. In addition, 'Holiday Inn' features Jenifer Foote, herself a 10-time Broadway ensemblist, alongside a battalion of veterans including Matt Meigs, Catherine Ricafort, Samantha Sturm, and Victor J. Wisehart, plus Broadway debuts from talents like Amy Van Norstrand and Darien Crago. We can't wait to see them strut their stuff!" —Nikka Graff Lanzarone and Mo Brady, co-creators and hosts of "The Ensemblist" podcast
"In the 2016–17 season, Broadway will gain a new theater! On 44th Street, The Hudson will become a Broadway house for the first time since 1968, when a revival of 'Burn This' opens in March. The acclaimed Lanford Wilson play will star Jake Gyllenhaal and breathe life back into the venue currently attached to the Millennium Hotel. Formerly a disco, a radio playhouse, a pornographic film house, and even home of 'The Tonight Show,' the Hudson is landmarked, preventing its destruction over the years. Now that Broadway theaters are more in demand than ever, the market has allowed the Hudson to return to us in all its glory. Get excited to see a new Broadway production in one of Broadway's newest—and oldest—theaters!" —Jennifer Ashley Tepper, theater historian and director of programming at Feinstein's/54 Below
READ: "10 Things You Didn't Know About the Belasco Theatre"
"I'm super excited to see Celia Keenan-Bolger as Varya in 'The Cherry Orchard.' We all know Celia can do anything, so her take on the classic role is sure to be riveting. I'm also excited for 'Come From Away,' Irene Sankoff and David Hein's daring new musical based on the true story of strangers taking care of one another on 9/11—and it's thrilling that the show has found its star in fan favorite Jenn Colella. Lastly, I'm very excited for scenic designer David Korins' set for the Broadway transfer of 'Dear Evan Hansen,' which seemingly takes the audience inside the internet to see and feel how quickly information can travel—for better or worse." —Patrick Hinds, co-creator and host of the "Theater People" podcast
"Last year on Broadway is tough to beat, but I'm actually excited about so many incoming productions for this next season. This fall alone, 'The Front Page,' 'Falsettos,' 'Natasha, Pierre & the Great Comet of 1812,' and 'A Bronx Tale' are all on my radar. But I'm also really pumped for 'In Transit.' It's the first a cappella musical on Broadway, but more importantly, it sounds like a musical about the realities of being young and trying to make it in New York City. It's sweet and cozy and relatable, yet innovative in storytelling—plus, it's got one half of the 'Frozen' songwriting team, Kristen Anderson-Lopez, on its side." —Ruthie Fierberg, features editor at Playbill.com
---
The New 'Hamilton'?
You didn't think we'd forget the most anticipated new act on the Great White Way? Or at least, the most anticipated among certain Upper West Siders and fans of internet comedy....
Comedians Nick Kroll and John Mulaney are bringing to the Broadway stage their fan-favorite, crotchety, Jewish alter egos Gil Faizon and George St. Geegland, respectively. "Oh, Hello on Broadway," a partially scripted comedy two-hander powered entirely by Kroll and Mulaney's off-the-wall spontaneity, opens Oct. 10. Asked recently about their competition in the New York theater scene, Kroll and Mulaney answered completely in character: It's "Hamilton." ("He's a Lin-Manuel Miranda," said Gil. "And we're Lin-Manuel Carrie Bradshaws," added George.)
What other shows are Broadway's newest superstars excited about this fall?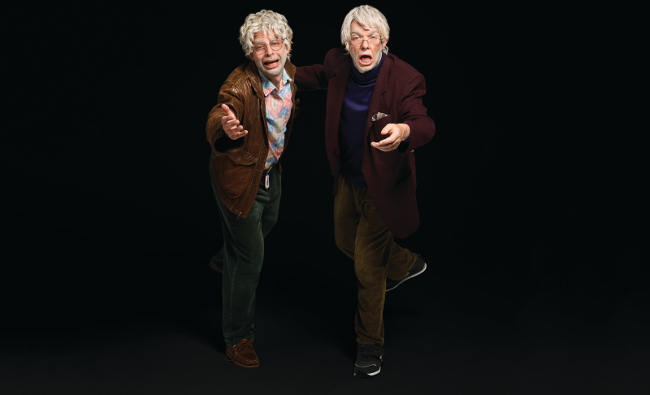 Gil: Really, the only other play on Broadway—play, not musical—is "The Humans." And we're going to be doing our version of that. It's called "The Humid." And it's gonna be so warm.
George: Your thighs are going to rub together.
Gil: We want you tired. We want you to come in from a long, boring day at work and just go into a warm theater with two older men just lecturing you.
George: We want to step it up. There are so many great shows right now on Broadway, of course we want to step it up.
Gil: And we want to differentiate ourselves from the other shows on Broadway. You know, if you want to go to something subversive, something indie, something underground, go see "Aladdin."
George: If you can't afford Sirius satellite radio, go see ["Beautiful,"] the Carole King musical.
Gil: Maybe you want to see a new playwright, someone who's breaking for the first time. Go see Irving Berlin's "Holiday Inn."
Gil: "Oh, Hello on Broadway" is a love letter to theater.
George: Yeah, in that it is a stalker's note scrawled in lipstick on a wall.... We're doing one of the edgiest, most avant-garde, most interesting plays of the season. You can print that.
Want a shot at a Broadway show? Check out our Broadway audition listings!
And for acting advice check out visit Backstage's YouTube channel!