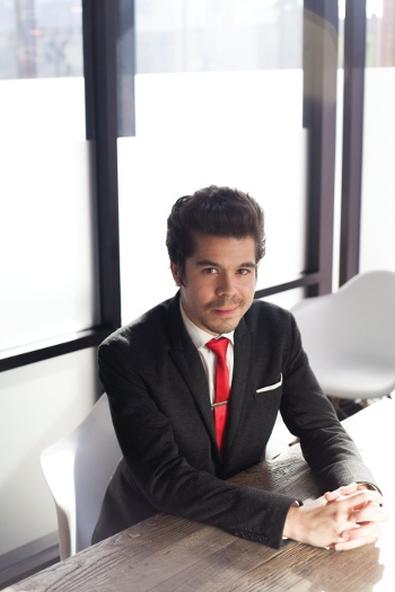 Social media guru (and former Broadway dancer) Marcus Lovingood has helped make Broadway more accessible with streaming service Broadway LIVE!, which brings live productions to an online audience.
What is Broadway LIVE!?
Broadway LIVE! is going to bring Broadway shows right to everyone's living room, via social media. We're going to be producing the first-ever livestream of a Broadway concert. Just because people don't have the means to get to New York, to get to a show, or buy that $130 Broadway ticket, doesn't mean they shouldn't be exposed to it.
How will social media affect the theater industry?
It's going to give the power back to the artists. Broadway performers are underrepresented, underappreciated, underpaid—and I think the reason is because they don't have the exposure that gives them the power to draw those big audiences. [Broadway LIVE!] is going to change the model; it's going to give a fresh, new look to Broadway distribution.
What do you say to actors trying to build an online following?
You shouldn't be your own [strategist], but if you absolutely need to do it yourself, choose one of the social networks and put most of your time into that. If you can focus on spending time on those and building your fan base to about 1,000, or 1,500 people, you can take that to a digital PR agency and say, "Look, I have 5,000 Twitter followers, I have a great online page with 2,000 followers, and I think if you take my contract, we'd make a lot of money!"
How important do you think it is for actors to be on social media today?
If you're not in now, you're going to be left behind. I think that if you look at the climate, social media is just getting better. An actor can invest in building [his or her] social network right now, and it's only going to set [him or her] up when it becomes the norm. And it's already kind of becoming the norm. Plus, it shows people actually support your acting.
How has the social media strategy model evolved?
It hasn't really evolved. The model of advertising and distribution—bringing a certain product to markets—hasn't changed. That model has been around for 100 years and it's done extremely well for Hollywood. Unfortunately, it's just gotten too expensive to do it. We've been able to take that old successful model and optimize it, making it less expensive but more available to the most targeted group of people on the Internet.