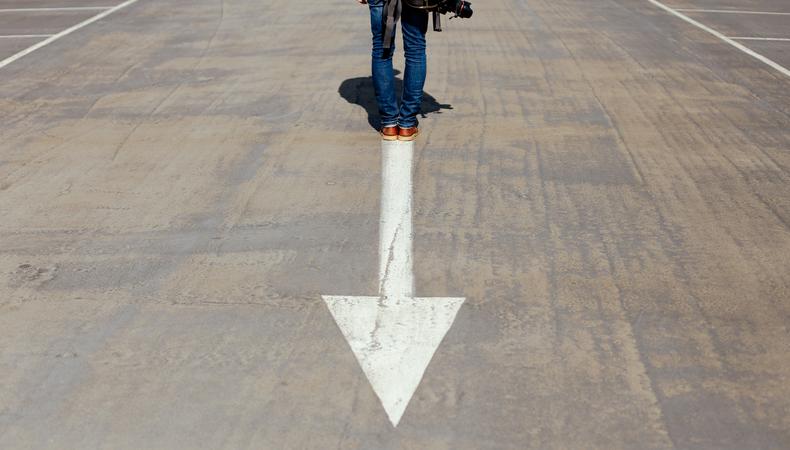 There are plenty of books, websites, classes, and well-meaning friends who will tell you what your career should look like, where you should pursue it, and in what timeframe it should unfold. It's all good, sound advice.
But what if your picture is slightly different? What if you don't want to be famous? What if you prefer to live in a mid-sized community rather than a big city? Or you want to dedicate your theater work to social action?
Does that mean you're giving up on The Big Dream? Hardly. Unless your true burning desire is Broadway or bust, there are countless other paths your unique passion can forge. If you commit to crafting your career according to what you really want, you're more likely to commit to it for life and be fulfilled and motivated along the way.
You can take ownership of your craft and your life. You can balance both in the way that suits you. You can create your own work rather than waiting for someone else to give you work. The tired old stereotype of the tortured artist-as-victim does not reflect the exciting changes resourceful actors like you are creating these days.
READ: The 1 Thing NOT to Do as You Enter the New Year
Look back at the past year to assess the choices you made, what worked, and what didn't. Choose any or all the following questions to ponder or journal about:
What were the high points of the past year? Low points?

What are you most proud of?

If you could have a do-over, what choices would you make differently?

What did you learn?

What's the headline or dominant theme of the choices you made for your career and personal life? For example, "I chose making my family happy over making myself happy." Or, "I focused on musical theatre." What were the costs and benefits of those choices?
Now, look into the future, starting with 2019, and fill in the blanks:
I am most happy and fulfilled when _____________________.

If I didn't have to worry about ______________, I would ________________.

I will be an actor and a(n)_______________________.

I will______________ by _______________________.
What habits, self-limiting beliefs will you let go of?
What values will guide your choices?
What resources will you enlist to support you? For example, a mentor? Your own determination?
What will it look like/feel like when you are fulfilled in your life and career?
The path of the actor does not have to be one of poverty and anguish. You have creativity and resourcefulness in abundance. You can make this year the start of a perfect life as an actor and a whole balanced being, custom designed by you and for you.
The views expressed in this article are solely that of the individual(s) providing them,
and do not necessarily reflect the opinions of Backstage or its staff.