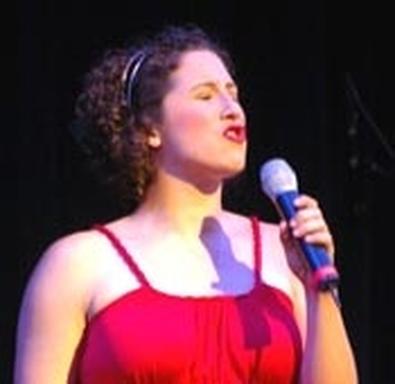 The Town Hall stage groaned under the weight of talent last week when Scott Siegel unleashed the second annual Broadway Rising Stars show as part of his three-week summer salute to the Great White Way. Among the thoughts the parade of recently graduated musical comedy wannabes triggered was this age-old one: Talent isn't enough.
None of the 19 fresh-faced hopefuls had less than a terrific voice — including enough belts to gird Manhattan. But pipes alone do not a star make. There are other requirements, such as — culling from a long list — personality, charisma, technique, connections, and, sometimes more than anything else, luck.
As the 19 were given the spotlight only once each (though they figured in a handful of group numbers), it would be a foolish spectator indeed who predicted which of them will attain true show-business stardom in the coming year(s) or decade(s). But it makes sense to mention which of them made a particularly favorable impression under the circumstances. And a bow to Siegel for giving the performers a kind of attention they may never have counted on getting — even it's just for one night and under this kind of pressure.
Going out on a limb is tempting at times like these. I'll inch farthest out about Elena Mindlina, perhaps on paper the least likely candidate for acclaim. Tall, striking Mindlina is a recent Russian émigré who has a pronounced accent, and until she smoothes it, that'll limit parts for which she's right — although leads in Silk Stockings or Damn Yankees could come her way. Why she stood out head and shoulders above everyone was that she sang the old Edith Piaf "If You Love Me" (Geoff Parsons-Marguerite Monnot-Piaf) with such unflinching conviction. This young woman will go places, if only because she radiates belief that she's going places.
Sara Sheperd had the unenviable assignment of following Mindlina, but she was able to, turning in a persuasive version of "Astonishing" (Mindi Dickstein-Jason Howland), which is from Little Women and far too contemporary for it. It would have been nicer if Sheperd let her obvious gifts alert the audience to how astonishing she could be. In fairness, she wasn't the only one to indulge the look-at-me-I'm-great approach in song. The opening number was the Lee Adams-Charles Strouse title song from Applause, which left me longing to discover that these applicants for audience recognition want to contribute something as well as simply be seen and admired.
Another looking-good-for-quick-employment singer is slim and towering Danielle Simone Roundtree, who included agreeable compère Siegel in her attitude-brimming version of "Squeeze Me" (Fats Waller-Andy Razaf). Among the men who made immediate good impressions were Greg Kenna, a James Stewart type who sang Jason Robert Brown's hyperkinetic "A Miracle Would Happen" from The Last 5 Years and could instantly be cast as the She Loves Me lead. He's likable, knows how to act in a song, and moves well. He's probably on his way, as are Joshua Isaacs, who emoted convincingly through Brown's ultra-prosaic "It's Hard to Speak My Mind" from Parade. Also watch for blond Stephanie Torns, who demonstrated great leg extensions in Maury Yeston's Nine showstopper "A Call From the Vatican."
For the record: Emily Skinner and Scott Coulter directed, with hand-held mikes predominating and thereby two-fisted acting efforts. Vibecka Dahle choreographed, with dance clichés predominating.
But most important, next time Elena Mindlina appears in a theatre or, perhaps better, a cabaret setting, let me know.
Presented by and at Town Hall, 123 W. 44th St., NYC. July 21.