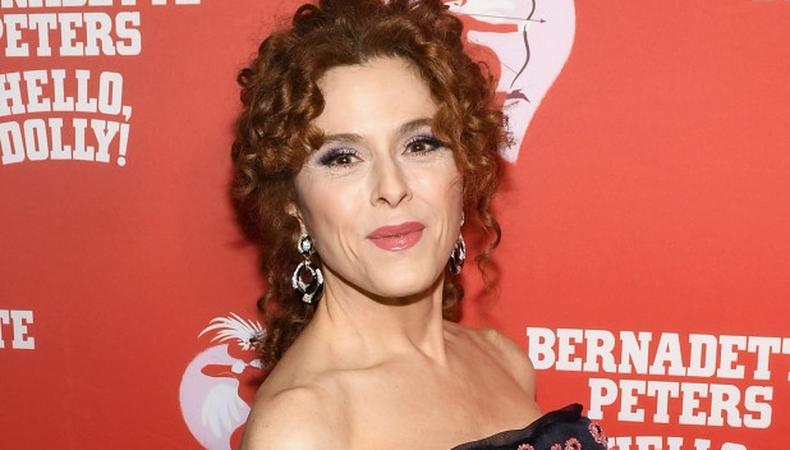 What exactly is a Broadway swing? While many actors dream of landing a spot at the top, some may end up swinging their way there—literally. The role involves actors filling in for chorus members and sometimes leads. Similar to understudies and standbys, swings must be ready to deliver certain lines, move across stage and belt out a tune or two when asked to cover for particular performers.
Some refer to Broadway swings as the "unsung heroes" of the show. In honor of these performers, here are seven actors who've taken on the role of swing, understudy, or standby at some point in their careers.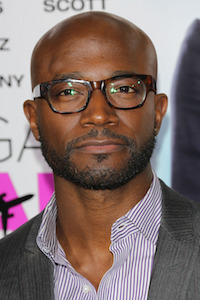 Taye Diggs
While most Broadway fans picture Diggs as Benjamin Coffin III in the award-winning rock musical "Rent," many may be surprised to find he actually got his start performing alongside Audra McDonald in a Rodgers & Hammerstein classic: "Carousel." Diggs was "bustin' all over" as the understudy for Jigger Craigin in the 1994 revival. After the show—which won five Tony Awards—closed, Diggs hit the stage at Tokyo's Disneyland.
Sutton Foster
"When you're an understudy, you are trying to filter through someone else," Foster said in a documentary known as "The Standbys."
The "Sweet Charity" actor is best known for her performances in "Anything Goes" and "Thoroughly Modern Millie." Foster took home a Tony Award in 2002 for her performance as Millie Dillmount—a role she landed unexpectedly after performing in the chorus. The actor also started out as an understudy for Eponine in "Les Misérables."
Francesca Granell
Currently a swing in "Cats," Granell says "it's always an adventure." This is not her first swing role either; she was also a swing in "Finding Neverland." She may be a bit new to the Broadway scene, but she's not new to the industry. Her past credits include performing in national tours like "American Idiot" and "Shrek the Musical."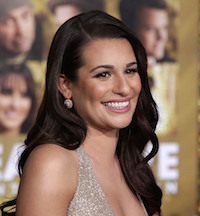 Lea Michele
The "Glee" and "Scream Queens" star jumped into the spotlight at an early age, performing as Young Cosette and Young Eponine in "Les Misérables" when she was just 9 years old. At that time, Michele was also the understudy for Gavroche. After taking a break from Broadway, Michele took on the role of Shprintze in "Fiddler on the Roof" while understudying the role of Chava.
Matthew Morrison
Morrison, who's famous for his role as Will Schuester on Fox's "Glee," got his start in "Footloose," understudying the role of Chuck Cranston. Morrison rose to fame after landing the role of Link Larkin in "Hairspray." The "ladies' choice" singer went on to land lead roles in shows like "The Light in the Piazza," "South Pacific," and "Finding Neverland."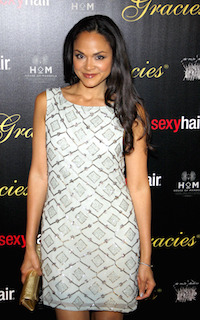 Karen Olivo
Olivo took home a Tony for her role as Anita in the revival "West Side Story" and currently performs in Chicago's production of "Hamilton." She recently recorded an audiobook, "The Brief Wondrous Life of Oscar Wao," with "Hamilton" creator and actor Lin-Manuel Miranda. The New York native got her start as a Broadway swing in "Rent," also understudying Mimi Marquez and Maureen Johnson in the show.
Bernadette Peters
Peters began as a standby in "The Girl in the Freudian Slip" back in the late '60s and won her first Tony for her performance in "Song and Dance" in the late '80s. Known for her roles in "Annie Get Your Gun," "Into the Woods," and "Follies," Peters is no stranger to the stage or screen. In NBC's "Smash," Peters took on a gentle yet diva-like role as the mother of Ivy Lynn (Megan Hilty). She's been featured in over 20 stage productions, 30 films, and currently plays Gloria Windsor on "Mozart in the Jungle."
*This post was originally published on Jan. 19, 2017. It has since been updated.
Want to get your start on the Great White Way? Check out our Broadway audition listings!