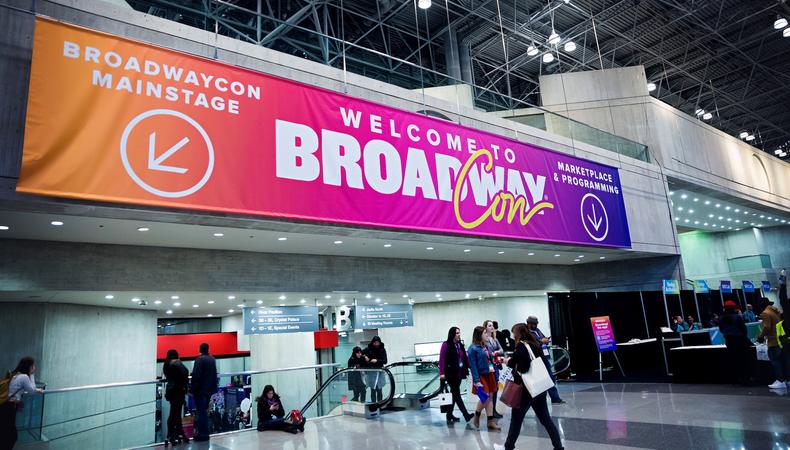 Love theater? Can't get enough of all things Broadway? Want to spend three days celebrating the Great White Way's brightest stars, biggest names, and learning from its greatest leaders? You're in luck! BroadwayCon, the annual celebration of all things—you guessed it—Broadway returns this year in just a few days.
From Jan. 11–13, Broadway fiends from around the world will descend on Midtown Manhattan to rub elbows with performers like Jenn Colella, Anthony Rapp, Noma Dumezweni, Brandon Uranowitz, Taylor Louderman, Stephanie J. Block, and more, participate in performance workshops, and get the scoop on what it really takes to make it in this business, both on stage and behind it.
To kick of the 2019 conference, Backstage spoke with Melissa Anelli, CEO and co-founder of BroadwayCon, about what attendees can expect this year, why it's just as important to understand what goes on behind the scenes as it is to be a great performer, and more.
Tell us about BroadwayCon.
BroadwayCon is the ultimate event for the Broadway lover. Each year, we bring the biggest fans, actors, and creators together for one weekend to celebrate everything that is Broadway. There are sing-alongs, workshops, spotlight panels featuring the cast and creatives from some of the biggest shows on Broadway, a First Look at shows that are premiering this season, and more. We strive to make sure that fans feel embraced by that special feeling of being completely at home among people who understand, instinctively, how much you love theater.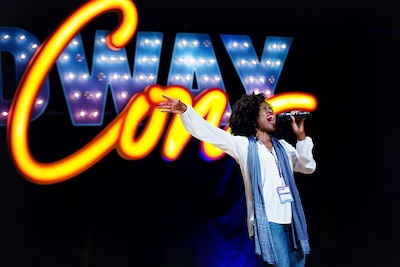 When and why was BroadwayCon founded? How has it changed over the years?
BroadwayCon was born when Audra McDonald dropped the microphone at the end of the 2013 Tony Awards. For whatever collection of reasons, that was the moment that sparked the idea. In January 2016, with the help of co-founder Anthony Rapp, the first BroadwayCon opened at the New York Hilton Midtown.
In the years since, BroadwayCon has become a major event in the Broadway calendar, growing every year. This year, BroadwayCon is back at the Hilton Midtown because we love being in the center of the city, right where everything happens. We've expanded to have events at the historic Ziegfeld Ballroom as well.
I'd say the biggest difference from the first year is that we know who we are now, and what we do, and have traditions and a culture, which we build on to make even more fun and magic happen!
Who do you think is the ideal BroadwayCon attendee?
If you love Broadway and theater, BroadwayCon is for you. We have nearly 200 hours of programming packed into just three days, from seminars and workshops to the BroadwayCon Feud and the Blizzard Party Line, where we video call with some of our friends who weren't able to join us at the event (who, in the past, have included Patti LuPone, Sean Hayes, and the cast of "Will and Grace," but are a surprise to the audience).
Get your BroadwayCon tickets here!
What can young, aspiring actors learn from BroadwayCon?
BroadwayCon is a chance to immerse yourself in theater for a weekend. Each day there are [opportunities] to work with some of the biggest names on Broadway, plus panels and seminars about audition techniques, professional skills, and marketing yourself in an age of social media.
What can attendees expect from the 2019 convention?
This will be the biggest BroadwayCon yet! On Friday alone, attendees can see Tina Fey and the creatives and cast of "Mean Girls," the original Broadway cast of "Harry Potter and the Cursed Child," and more on our MainStage, plus live podcast recordings, autograph and photograph sessions, sing-alongs, and much more.
It is a theater lover's wonderland. Fans and attendees can expect to walk in and feel like they have too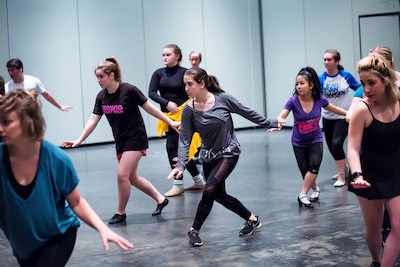 many things they want to do and see, and like they are finally in a place where they can fully geek out about this thing they love.
Walk us through some of the different ticket options. What kind of pass would you recommend for an aspiring actor/creator?
For 2019, we offer five different ticket types. The General Pass, our most popular, gets you access to all three days of BroadwayCon, and a Day Pass includes all general programming on a single day of the event. Our premium passes—Platinum and Gold—include tons of exclusive perks.
Returning in 2019 is our Industry Day Pass, which includes access to special programming on Friday curated in partnership with Situation. We recommend Industry Day for current or aspiring members of the Broadway industry looking to learn from experts and connect with other professionals.
What kind of learning opportunities are available for attendees?
From seminars to application-based workshops to Industry Day events, there are so many opportunities to learn at BroadwayCon. Over the years, we've even found that attendees learn from each other in ways that we couldn't have imagined.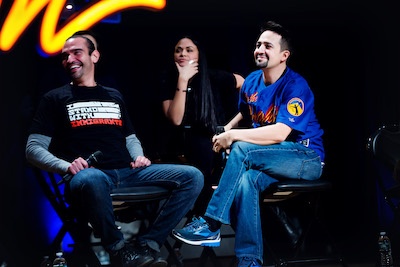 Why New York?
Broadway and New York are inseparable! And with BroadwayCon in the heart of New York, our attendees also have the chance to catch a show during the weekend. We hope to one day take BroadwayCon and bring it to other places, but it will always happen annually in New York.
What makes the Broadway community so special and unique?
The Broadway community is endlessly supportive. As fans ourselves, we've seen firsthand how the community has welcomed us individually and as the BroadwayCon team into the fold. BroadwayCon is our way to celebrate this community that gives so much.
One piece of advice you'd give to all Broadway-loving aspiring actors?
This is true not just for actors but for any person trying to advance a career: Work on your community. Get out there and make friends; know more people who want to work in the same area you do; make connections and widen your circle. There is no downside to that and every successful actor you talk to will tell you 10 stories of how a friendship or professional relationship helped their career along.