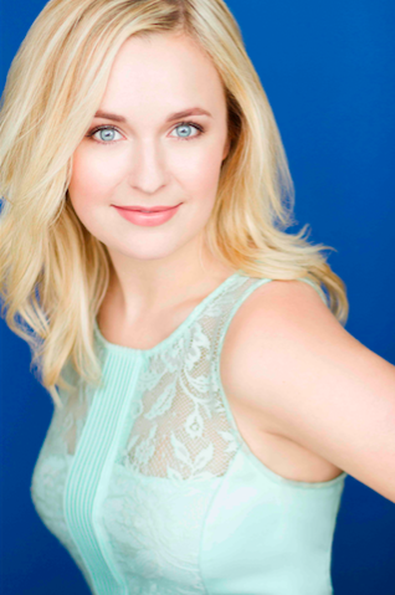 Julia Mattison (Broadway's "Godspell") and longtime creative partner Noel Carey just launched their hilarious new Web series, "Brooklyn Sound." As its lead song, "Take Hold," suggests, the series' smart, irreverent humor has us in its grip! Mattison stars as Lucy Dixon, the unlikely owner of the famed Brooklyn Sound, an iconic (and now struggling) recording studio. Part "Portlandia," part "Parks and Recreation," this mockumentary has Mattison and Carey also playing a diverse cast of memorable eccentrics that come through to record.
On the series' inspiration.
"For a while, [Noel and I] wanted to just make up songs that are good, quality songs, but if you listen more closely you realize how ridiculous they are. We get so much joy out of making these songs. We initially had an idea maybe two years ago about bands trying to make it in New York—maybe kind of like a documentary. And then we dropped it. He went on tour with the show 'Murder for Two,' [while] I kind of became obsessed with [the idea] and started centralizing it around a recording studio. First of all, to have one location would [make it] even more possible to shoot, but I also think it tells a really amazing story about the current climate of the music industry. And I loved the idea of having crazy characters, but also some heart to the story where you really get to know a through-line of characters."
On opting out of crowd-funding.
"I look back now and maybe I should have, but I didn't want to go the Kickstarter route. Basically, that year, I had filmed a couple of yogurt commercials, so I put some of my own money into it, and then [executive producer] Andrew Merki put some of his own money into it, and then we got some money from family and friends who were willing to help us out, and then a good half of it was credit card debt. Maybe I should've saved more, but I felt really proud of the idea that I'm making good extra money from doing a commercial and [was] able to fund this kind of passion project. The entire budget was about $13,000 and they made it look like it was $60,000."
On combining musical theater and comedy.
"I feel like at [my alma mater] Emerson College, I got musical theater training as an actor and a performer, but they are also so supportive of your creative mind and creating your own opportunities. Equal to the musical theater training was my comedy troupe experience. The marriage of those two really formed everything I ultimately want to do. There's such a similarity between the two because of the timing and the larger-than-life element of all of it. I really want to bridge whatever gap there may be and bring more music into the comedy world."
On joining "Godspell" straight out of school.
"It was absolutely the craziest thing in the world, and I was very aware this does not happen—this isn't how it goes. I graduated in June and then in September we started rehearsals [for 'Godspell']. I look back on it often like, 'How did that happen?' I feel like that whole year was just a dream year with the most amazing cast in the world."
On spending college summers in New York.
"[New York is] such a crazy city and I felt like by spending some time here, I could really get to build a confidence about myself in the city. I think it breaks down some barriers, especially the intimidation of all of it. You spend a little bit of time here, and you meet a couple people, and soon you realize that every single person on any tier of success is also still wanting to hang out and grab a drink at a bar or meet for coffee. Being able to chip away at the intimidation factor of it all was so essential. In a musical theater program, you're going to learn how to audition. You're going to learn how to walk into the room and your book's going to be so organized and this and that, but, you know, if you don't know how to talk to people and make friends and just have the social element of it—and also just know where to go if you need to use a bathroom in midtown... The city can feel like a total playground at the best of times, and if you're blocked from that, it can feel like the scariest place ever. I would recommend it to anyone."
Brooklyn Sound // Episode 1: "Josiah and the Teeth" from Brooklyn Sound on Vimeo.
Like this story? Read more of our Spotlight On interviews!