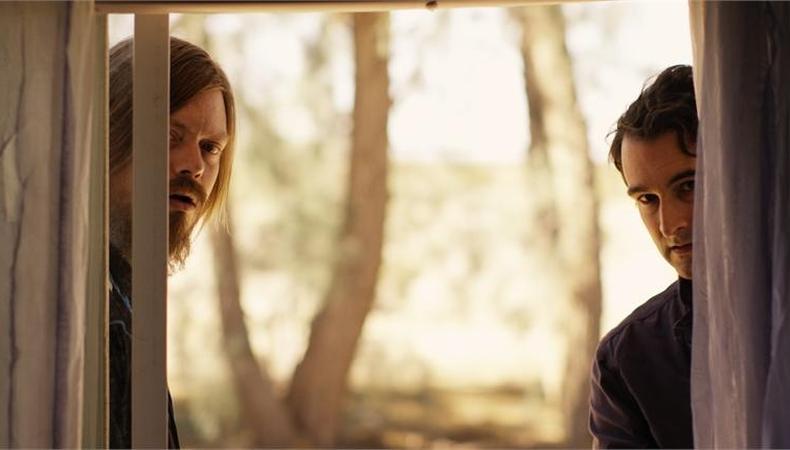 The spirit of indie film will come alive in Brooklyn later this month.
Since 1998, the Brooklyn Film Festival (BFF) has given the borough's moviemakers and cinephiles access to some of the most dynamic, thought-provoking, and promising independent films out there. The not-for-profit's mission, according to a statement, is "to draw worldwide attention to Brooklyn as a center for cinema, to encourage the rights of all Brooklyn residents to access and experience the power of independent filmmaking, and to promote artistic excellence and the creative freedom of artists without censure."
BFF will be screening 108 films from 26 countries May 29–June 7 in four different venues: the Wythe Hotel, Windmill Studios NYC, Nitehawk Cinema, and the Made in NY Media Center by IFP.
The opening night movie kicking off the festival May 29 will be "Manson Family Vacation" (pictured), which centers on two brothers (Jay Duplass and Linas Phillips) reuniting to tour the sites of Charles Manson's exploits, followed by a party and Q&A with the film's director J. Davis. Other festival highlights include Matthew Yeager's "Valedictorian," Onur Turkel's "Abby Singer/Songwriter," Harvey Mitkas' "Devil Town," Alison Bagnall's "Funny Bunny," Frank Hall Green's "Wildlike," and Jack & Robert Schurman's documentary "Wild Home."
Winners of the festival's awards—which include best new director, an audience award, and the Grand Chameleon top prize—will receive a total of $50,000 in film services from various sponsors.
BFF's executive director Marco Ursino said in a statement, "The festival hopes to spotlight storytelling without boundaries and welcome multi-layered stories, including the abstract and the inspirational, the intriguing and the ironic. The festival is simply looking for projects that reflect a creative, furious, explosive, and uncontainable intelligence." To see the full festival lineup and purchase tickets, visit brooklynfilmfestival.org.
Inspired by this post? Check out our film audition listings!