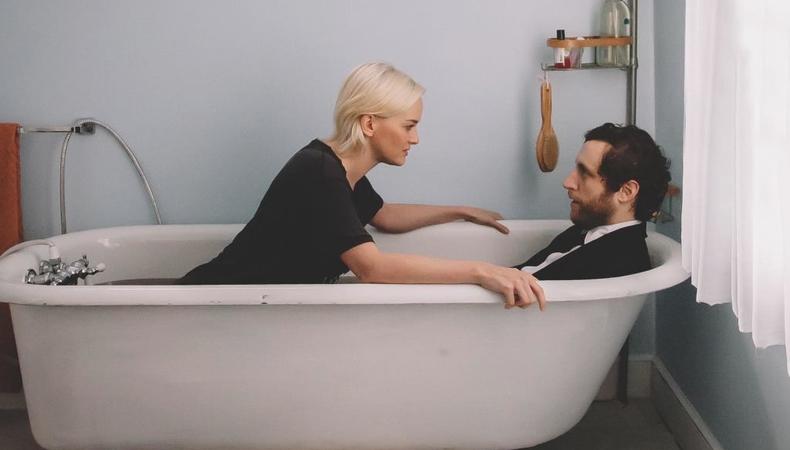 Celebrating its milestone 20th anniversary, the Brooklyn Film Festival closed June 11 after screening 122 features and shorts from 32 countries.

The festival, celebrating the borough's importance as a cinematic center, opened June 2 with the East Coast premiere of Jason James' "Entanglement" at WIlliamsburg's Wythe Hotel. With other screenings and events at iconic Brooklyn film community staples, such as Windmill Studios NYC and Kickstarter Headquarters in Greenpoint, Made in New York Media Center by IFP in Dumbo, and UnionDocs in Williamsburg, the fest included 24 world premieres, 33 East Coast debuts and 41 first-time screenings in NYC. In its 20th year, the nonprofit event also provided a public forum for all Brooklyn residents to access independent filmmaking.

Director Marco Ursino, speaking on the significance of the milestone, said, "The 20th anniversary is for us a spectacular opportunity to celebrate our experience and make plans for the future. In the past 20 years, we have been able to shape a platform here in Brooklyn that fuels every year a new generation of talented filmmakers. Something to be very proud to be part of."
See who's casting what in New York City!
Along with the impressive screening schedule, the BFF hosted a variety of special events, including the 13th annual KidsFilmFest, the Filmmakers Party, and the June 11 awards ceremony and closing night party at Windmill Studios NYC. Awarding over $60,000 in cash and prizes, the fest bestowed its highest honors on Rodrigo Reyes' "Lupe Under the Sun," which took home both the Grand Chameleon prize and the Best Narrative Feature award. Reyes, a Mexican-American director whose work has been lauded for its poetic take on social issues, used his own grandfather as inspiration for "Lupe Under the Sun." The film highlights the struggle of a dying man who has spent his life working in the California fields to return to his family in Mexico and make amends. It features a cast of "non-actors."

Other big winners included performers Golab Adineh of "The Sis" and Josh Helman of "Kate Can't Swim," plus the documentaries "A Cambodian Spring" and "An Insignificant Man," which tied for Best Feature Documentary. A full list of this year's winners is available here.
Ready to star in an award-winning film? Check out Backstage's film audition listings!