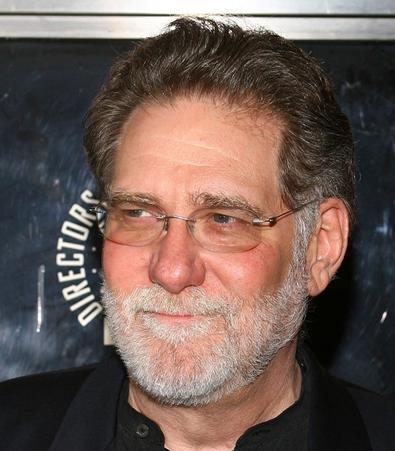 Brooklyn's Steiner Studios is already the largest site of film and television production outside Hollywood, and a proposed plan for expansion would double its space and cement the status of its home at the Brooklyn Navy Yard as one of the country's major media hubs.
Developer Douglas C. Steiner has reached an agreement with the Brooklyn Navy Yard Development Corporation to create a 50-acre media campus on the property. The proposed construction would add 328,000 square feet to Steiner's lot.
The expansion would cost approximately $400 million and take about 12 years to complete. According to The New York Times, the completed campus would employ about 6,000 New Yorkers. Steiner declined to comment for this story while the plan is still pending final approval and financing, which would include federal, state, and city contributions.
"At the Mayor's Office of Media and Entertainment, we're committed to making New York City an attractive place for television shows and movies to be made," Katherine Oliver, commissioner of the Mayor's Office of Media and Entertainment, said in a statement to Backstage. "The proposal to expand Steiner Studios comes as New York City is seeing record levels of production, particularly in prime-time episodic television series. Ten years ago, there were only seven such series based in the city; this season there are 23, which means jobs for actors, background artists, and local crew members."
According to the Mayor's Office, the entertainment industry employs more than 130,000 New Yorkers and contributed approximately $7.1 billion to the local economy last year.
Steiner Studios opened five new sound stages earlier this year and boasts a total of 10 stages amid its 355,000 square feet of space, which also includes editing suites, mill shops, and prop storage. Elsewhere in the city, Silvercup Studios and Kaufman Astoria Studios in Queens and Broadway Stages in Brooklyn are also reportedly looking to expand.
"The expansion of the Steiner Studios is an example of how well the Empire State film and television production tax credit has been working to bring much needed work to New Yorkers," Richard Masur, co-chair of the SAG-AFTRA New York Legislative Committee, said in a statement to Backstage. "But just as importantly, this additional high-quality production space will create an even greater incentive for productions to shoot their projects in the state where the U.S. film and television business began. The more than 35,000 members of SAG-AFTRA who make up one of the largest concentrations of talent in the world applaud this addition to the N.Y. market."