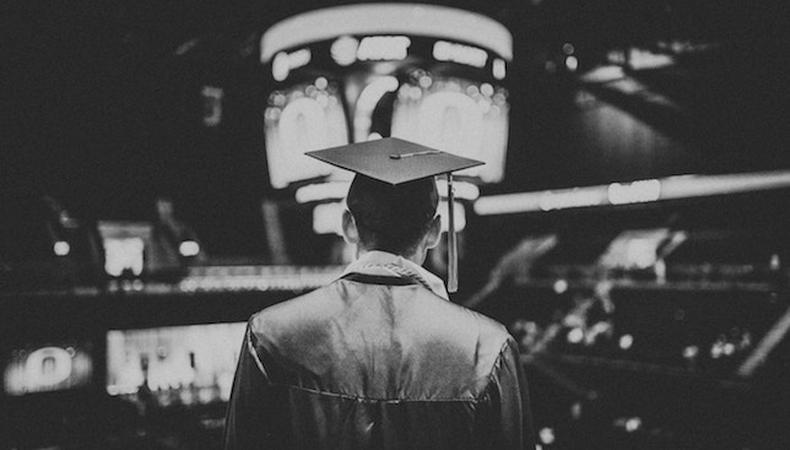 Brown University has made the radical decision to fully fund its graduate students in acting and directing, a rare move for private training programs.
It is not uncommon for graduate students in most fields to get a free education. Many universities offer their grad students a tuition waiver and stipend in exchange for the graduates teaching intro undergraduate courses, researching, or assisting with department functions. However, for graduate students studying theater, a fully funded scenario is rarely the case. Most of the country's top-ranked graduate programs require students to pay thousands of dollars every year to receive their degree, resulting in significant debt.
"You cannot take risks and choose your own path when hampered by debt, and I am hopeful that we will see riskier and more innovative work as a result of this change," said Patricia Ybarra, chair of Brown's theater arts and performance studies department.
The training program, which is associated with the storied Providence, Rhode Island–based LORT theater Trinity Rep, has been in existence since 2002 and has quickly risen the ranks as one of the country's more prestigious graduate schools for playwrights, directors, and actors. This latest move to offer full financial assistance to returning and incoming students puts Brown's program in a rare category alongside other top-ranked programs at the University of California, San Diego, and a school more known for its top-ranked football: the University of Alabama.
For Ybarra, offering financial support to students is also a way of increasing diversity within the Ivy League program. "In the theatre world, diversity is often hampered by the inability of low-income artists and artists of color to afford to be creators," she said in a university press release. "By expanding access to our program, we expand access to [the] theatre world more broadly—ultimately redefining in really important ways whose stories are being told and by whom."
Brown's announcement distinguishes it among its Ivy League counterparts at Yale, Harvard, and Columbia. Yale and Columbia's MFA programs—while offering scholarships and support—do not offer fully funded opportunities, including waivers and stipends, for MFA candidates. Harvard's training program with the American Repertory Theater Institute announced a three-year admissions hiatus in July after the U.S. Department of Education gave the program a failing grade for saddling its students with an extreme level of debt that many alumni deemed insurmountable.
Diane Paulus, who is the artistic director of ART and oversees the ART Institute at Harvard, told The New York Times in August that it is her goal to make the training program a fully funded one; the future of the program has yet to be announced.
Interested applicants can find out more about the MFA program at Trinity Rep by clicking here.
Looking for advice on great colleges for performing artists? Check out our college guides.
Full disclosure: This writer currently attends the University of Alabama as a graduate student.