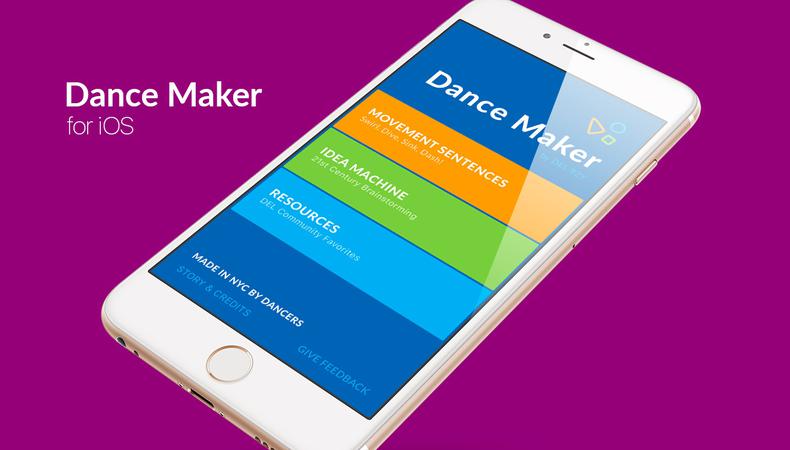 The 92Y Dance Education Library (DEL) released Dance Maker, a free iOS app with activities and resources geared toward helping anyone who wishes to teach, learn, or generally enjoy the art of dance. Here we speak with DEL Director John-Mario Sevilla about this innovative new creation and how it will empower the dance community.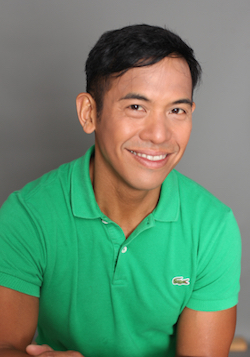 How did Dance Maker come to be? What was the inspiration behind it?
We are always trying to innovate and create new tools for teachers and students to become dance educators of the 21st century. We like to experiment with different kinds of formats, and we recognized that teachers often need support in providing or creating lessons and learning activities for their students. We thought, Let's give them this tool that helps them to break down a composition course or dance-making class with students. We thought an app would definitely be useful and something everyone could have access to. At some point we also thought that children and young dancers, because they're so inclined these days, would have access to this material as well. But ideally the initiative was just for teachers, to help to support them.
What are you hoping to see Dance Maker achieve?
We hope that this will support teachers' ability to organize, be inspired, and look for ideas when they're creating their lessons for a dance class. If they have a theme that they want to explore with their students, this will help guide them to organize their lesson...guide their students to create dances, or to explore themes through movement.
READ: How to Become a Dancer
Can it work with any style of dance?
Currently, the app is not genre specific, but based more on the themes and topics that are covered in a K-12 course. You choose a theme, which can be anything from agriculture to winter holidays, and under each theme we have related action words. For example, you can take a theme like "aerodynamics" and there will be at least 10 words presented such as "lift," "navigate," "soar," and "fly." Students and teachers can explore these one by one and begin to develop a movement vocabulary around these words...through effort domain, space, or relationships as well. You come up with a little composition made up of three action words. That is what we call a movement sentence, and that becomes your template to guide an improvisation toward composition, or help a teacher plan a lesson.
The basic notion is that you can make a dance about anything and that everybody can dance; those are the two premises that we're working with.
Is there still room for creativity from the side of the individual? Or is the app meant to create complete dances?
All of it is merely a guide, and then the actual movement is performed by the dancer who takes the prompt. So, in addition to taking it through the movement sentence process, we also have a thing called the idea machine, which is different compositional treatments that we've gathered from other teachers and artists, which will be growing as the app lives, such as "keep a mistake" or "turn something upside down"—little prompts that would spice up a composition.
What were some of the challenges you encountered during the creation of this app?
Very few of the dance educators have a technology background or the computer know-how in order to create an app, so that was a major challenge for us—to have someone who is fluent in dance education and dance artistry, and someone who also can convert that information into an app format. Luckily, our main developer, Henry Holmes, has a double major in computer science and dance from the University of Wisconsin-Madison. The organizational structure of the material, which is very clearly from a teacher's point of view, was also a challenge because once you put it into another medium it has to go through a sort of linguistic conversion; organizing it in a way that is fluent in teaching both orally and performatively.
Another challenge was how to use the app in a fluid way so that you're not teaching while looking at your phone. How do we use it as support as opposed to a script for teaching?
Dance Maker is currently only available on the iPhone, but an Android-compatible version is in the works!