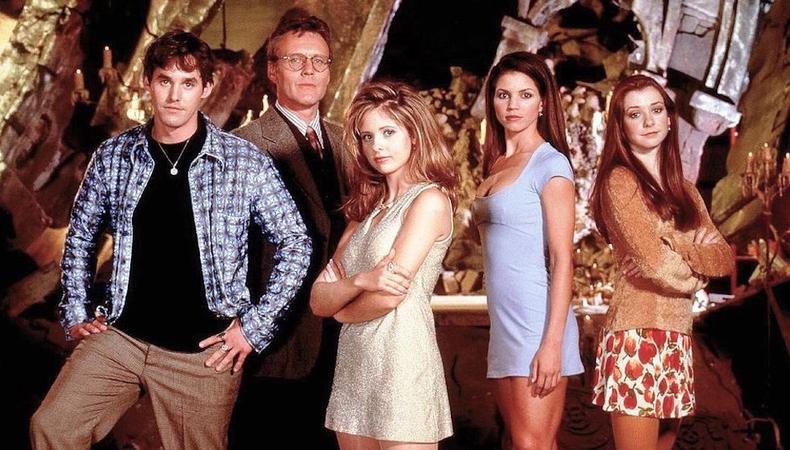 The majority of this week's activities have one thing in common: film. (We're assuming that if you're here, you like that kind of thing.) See a 1920s starlet do her thing, learn how it doesn't take mega-production value to make a movie, and step inside your favorite Tim Burton classic. Each of these activities will inspire you in different ways and remind you that there are many ways to achieve your celluloid dreams.
Kick it old school.
In 1987, Fisher-Price introduced its PXL-2000 video camera, a bare-bones, black-and-white, lo-fi children's toy. Three years later, after artists and filmmakers discovered the wonders of this no-frills recorder, PXL THIS became the first festival to showcase these "Pixelvision" films. Check out the latest and greatest by a scope of amateurs and professionals at this year's fest at the Echo Park Film Center on May 18. (Tickets: $5.)
Enter the "Whedonverse."
Admit it: You were obsessed with "Buffy the Vampire Slayer" at one point in your life. Celebrate "Buffy" and the many shows and projects of TV super genius Joss Whedon at WhedonCon, May 19-21 at the Warner Center Marriott. With panels like "Full-Time Creative Work on a Part-Time Schedule" and "Working With Commercial Latex and Prosthetics 101 With MUD," it's got a lot of insider knowledge to offer—as well as lots of chances to geek out. (Tickets: $20-$50.)
Conjure up a good time.
Why wait for October to roll around for a healthy dose of Halloween mischief? Beetle House, a Tim Burton-themed pop-up bar and a favorite East Village haunt (pun intended), makes its way to L.A. starting May 20. Whether you're a film of Burton's freakishly fantastic films like "Edward Scissorhands" and "Beetlejuice" or are simply tired of the typical bar scene, this self-described "oddities parlor" is sure to wet your whistle. (Free; menu prices vary.)
Study a silent-film star.
By the time Louise Brooks made her name on the silent screen in Hollywood, she'd already made two blockbuster films in Germany. Although you might be familiar with "Pandora's Box," the movie that put her on the map, you may not have seen the dramatic "Beggars of Life" and "Diary of a Lost Girl." Catch them both at the historic Egyptian Theatre on May 20, and observe Brooks' powerful expressions and techniques in an age before sound on film. (Tickets: $12)
Visit museums and landmarks.
On May 21, six local museums situated in the Arroyo Seco area of L.A. open their doors for free. Peek inside a different time and learn about California's early days at Heritage Square, marvel at the intricate, stone architecture of the Lummis House, and much more. Each location has special events for adults and kids alike, so bring your posse and get ready for a day of fun and history. (Free)
Check out Backstage's Los Angeles audition listings!