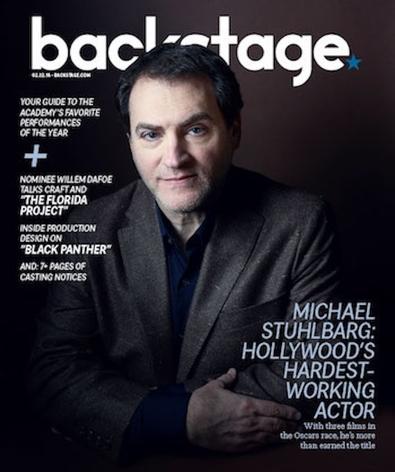 For Michael Stuhlbarg, Oscar night will cap a year most actors only dream of. He doesn't find himself among this season's best supporting actor nominees going into the March 4 ceremony (to the surprise of many pundits), but he instead co-stars in three of the night's best picture contenders: "Call Me by Your Name," as scholar and father Samuel Perlman, who just about walks away with the heart of the coming-of-age drama with an 11th-hour monologue; "The Shape of Water," as Dr. Robert Hoffstetler, a Cold War–era scientist confounded by the moral ambiguities of holding an amphibian man in captivity; and Steven Spielberg's "The Post," as the "tenacious, uncompromising" New York Times editor Abe Rosenthal. It marks an acting feat only achieved by five others: John C. Reilly co-starred in the best picture–nominated "Chicago," "Gangs of New York," and "The Hours" in 2002, and the four others date all the way back to the 1930s.
"I had a great time working on all three of them," Stuhlbarg says a bit bashfully. "It's been a good couple of years." We sit kitty-corner at the back table of District Social in Midtown Manhattan while he stirs milk into a decaf coffee. With a steady gaze and a warm, metered cadence to his voice, it's no stretch of the imagination to see how he so adequately wore father of the year Mr. Perlman's near-startling compassion.
READ: How the 'Call Me by Your Name' Stars Found Their Chemistry
So, how does one become the year's most valuable supporting player? Well, the first step, Stuhlbarg says, is to not think of it as a "supporting" position at all. "I'm just there to do my work," he explains. "I have a job to do, which is given to me on the page, which asserts what I'm supposed to know, who I am, what my loves or history [are], and I take all those and I try to let them just sort of dance on my imagination and then give them everything I can when I'm on set." While Stuhlbarg has proven over his 30-year career in theater, film, and television that he knows how to lead this imaginative dance, the choreography changes from project to project. He couples it with an intense amount of preparatory work guided by deep analysis of the script and the director's vision. It's a process he learned from his days at Juilliard—to "treat it as a craft"—and it's one that hasn't steered him wrong yet.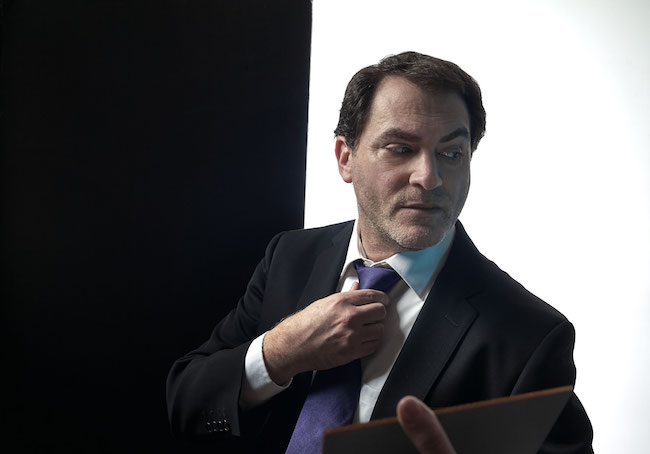 "I start with what's on the page; [I] see what they say, what they do, what other people say about them, what they say about themselves, and I work backward from all of that," he says. In addition to writing his ideas, queries, and analyses in marble composition notebooks ("It's a dream process, and it's helpful to jot things down. You never know when things will come in handy"), he also writes his lines out by hand and in some cases finds it helpful to write out his character's full biography or to detail a pivotal moment from his life. "You'd be surprised what your imagination can dig up and create and how it could inform you emotionally or otherwise," he says.
In the very best of cases, other collaborators on set bolster this creative gestation. When it came to tapping into Dr. Hoffstetler for "The Shape of Water," for instance, Stuhlbarg recalls how his Oscar-nominated writer-director, Guillermo del Toro, gifted him five pages of character biography to toy with—a career first. "I wholly appreciated it," the actor says. "It really gave me a sense of how much he loved his characters and how he just kept on writing for them, about them, continuing to bring them to life. It was a really unusual and wonderful thing."
READ: How Guillermo del Toro and Actor Doug Jones Created a Sensual Sea Creature
Developing his characters' emotional interiority is one thing, but constructing their tangible, physical presence is another entirely. Stuhlbarg compares finding his silhouette as a "sculptural process of chipping away" until he looks in the mirror and sees someone new.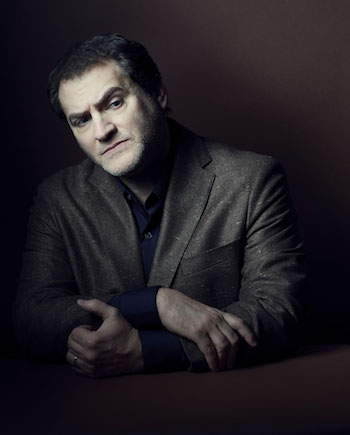 In the case of "Call Me by Your Name," Stuhlbarg arrived at the Italian shoot with a beard leftover from playing Sy Feltz on "Fargo" Season 3. Director Luca Guadagnino, though, "seemed to really respond to the beard. He said, 'Keep it crawling up your face and down your neck and everything.' He wanted it to be completely unkempt." They also discussed his character having multiple pairs of glasses for different occasions, which in part mirrored his experience for "The Shape of Water," where he tried on over 100 pairs before finding the right fit. "Those [additions] inform how you see yourself in the mirror, certainly, and that informs how you feel about yourself and the doing of things." He also looks at photographs, often taking to Google to see what other men with the name "Robert Hoffstetler" or "Samuel Perlman" or "Sy Feltz" look like. "Names [can] dictate how someone, oddly, lives their life," he says, "so that's oftentimes surprising or enlightening."
For the next name on his list, Stuhlbarg is taking on a political figure those of a certain age at the turn of the millennium will likely know: Richard Clarke, who served as the chief counterterrorism advisor on the National Security Council for the Clinton and Bush administrations from 1998 to 2003. He's best known for his 2004 testimony at the 9/11 Commission Hearings. Before being presented with Dan Futterman's first scripts for "The Looming Tower," his new Hulu series based on Lawrence Wright's Pulitzer-winning book, Stuhlbarg remembers seeing Clarke being interviewed by Jon Stewart on "The Daily Show" and thinking, "This man is what the country needs. This man is impressive, he's no-bullshit, he's straightforward, and what a nightmare he's been through in all of this." Clarke posed a challenge he relishes as an actor: to play a real-life figure, whether Clarke or the Times' Rosenthal. He feels it's "a great responsibility" to take on. "[I] learn as much about them as I can in order to have that wealth of information to draw from to infuse the story with color in ways that perhaps the words on the page don't necessarily have time to offer," he says.
For other actors faced with portraying real-life figures, he advises, "Learn as much as you can, read as much as you can, meet them if they're still alive, talk to their relatives if they're not. Just keep asking questions and keep shaving things away until you can answer those questions."
He does warn, however, that the challenge never goes away. He's especially flummoxed by the singular personal demands of a life in acting, saying, "It's so much harder than I ever imagined it to be…. In one sense, you're building up a shell to be toughened up out in the world, but in another sense, you have to be open and available and vulnerable to offer as much as you can in the telling of a story. It's a wild combination of aspects that are asked of you. It never gets easier, but it can be thrilling, too."
Never gets easier—not even after a year like this one?
"No, no. Because honestly, I'm always trying to take steps forward in one way or another and not repeat myself if I can help it. I had a great number of challenges with the work that I had this year"—speaking Russian for "The Shape of Water" and learning Italian for "Call Me by Your Name" among them. "I just want to keep shaking it up and to not pigeonhole myself into being any particular thing. [Acting] can be a longer life, if you're lucky, than expected. Some days life seems to be going by so quickly, and other days, it just feels like it could go on and on and on."
Want to work in feature films? Check out Backstage's film audition listings!
Photographed on January 17 in NYC by Stephanie Diani, groomed by Jessi Butterfield