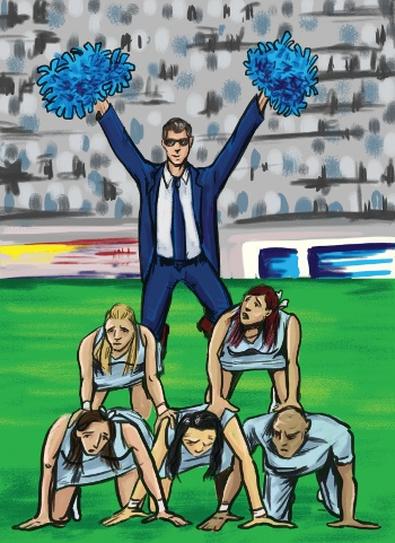 In 1624, John Donne wrote a poem that featured the immortal line "No man is an island." It's a simple but brilliant thought, and people have been quoting him ever since.
I want you to keep those words in mind as you start growing your career. There's a reason so many people get thanked during acceptance speeches, and you need to understand that every successful performer out there has a team in their corner. The big question is: Who should you add to your team and when should you do it?
Let's begin at ground zero. You're just starting out and the business is still a mystery. At this point, do you need an agent, a manager, or both?
There are several ways of looking at this. On the one hand, you definitely need an agent, but how do you get one when you're a fresh face and your degree doesn't have the word "Yale" on it? Well, that's where the other hand comes in. Good managers can help prepare you for representation. They do this by making sure your headshots, résumé, and reel are as attractive as they can be. They also try to get you real credits so you're not totally green. And when the time is right, managers will reach out to their agency contacts and set up meetings—the kind of meetings you could never get on your own.
But listen, there are plenty of actors out there who have done this on their own without the help of a manager. So you have to figure out what's best for you. Every actor is different.
Now, as you start working on bigger and better projects, you might need to add a lawyer to your team. They do one thing and they do it well: They negotiate.
You're probably thinking, Wait a minute. Isn't my agent supposed to negotiate? The answer is yes. We're more than qualified to handle the majority of deals that come our way. But having a powerful attorney in your corner is a smart move when you're testing for a pilot or when a studio is about to offer you the lead in its next superhero franchise.
Look at it this way. During pilot season, I negotiated seven test deals and the other agents in my office did a total of nine. Most law firms handle hundreds, and have prenegotiated language in place with all the studios and networks. They also talk to these people on a regular basis and can help you get a better deal.
So now you're starring on a hit TV show or you're a major character in a studio franchise. You got there because your agent arranged the audition, your lawyer handled the contract, and your manager guided you through the process. Life is good. And now that real money is starting to pour in, you're going to need a business manager on the team.
When you're making six figures and up, a business manager will help with everything from taxes to investments to retirement planning. Most actors don't know much about personal finance and they get overwhelmed when $50,000 checks start rolling in on a regular basis. That's why business managers are worth their weight in gold.
Major stars also have publicists, assistants, and a host of others, but we've run out of space. The takeaway here is that true success isn't just measured by money or credits. It's also measured by how many people are on your version of the '98 New York Yankees. •
Like this advice? Check out more from Secret Agent Man!