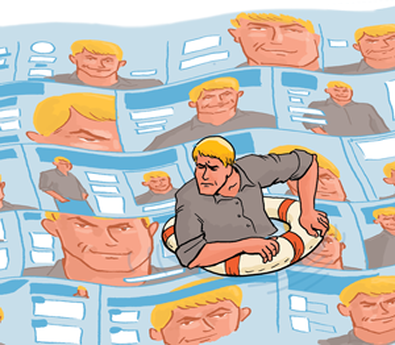 "Before I jump into social media, I want to have a professional website. Where do you recommend I start?"
Unfortunately, unless you're a Web designer (or sleeping with one), building and maintaining a website is a seemingly never-ending, costly, and time-consuming work in progress.
If you want to save yourself thousands of dollars, days of hassle, and handfuls of hair, it's important to know how to avoid the top five most common actor website mistakes:
1. A site you can't update.
There's nothing worse than paying someone to build you a site you can't update, leaving you stuck with something that looks like it was published in 1999. The only way around this is to build your own; I recommend about.me (easiest), weebly.com, and wix.com. Depending on your preferences, they can be free or charge a monthly service fee, but all are easy to update. If you plan to blog a lot, WordPress is the best platform, but you'll need a customized theme first (premiumpress.com, themefuse.com, etc.).
2. Too much content.
Quality over quantity, folks. You can never go wrong with a clean, simple landing page with a short bio and links to your work. If you want to get more in-depth, create separate navigational tabs for Bio, Résumé, Photos, Press, Video, etc., but don't create categories for areas where you are lacking. Simple is better.
3. Superfluous language.
If you're not a writer, find a friend who is and force him or her to edit your copy. Nothing is more cringe-inducing than reading a poorly written, self-important actor's bio: "With her incredible work ethic and talent, Taryn is on the rise to becoming Hollywood's next big starlet!" Unless you are trying to be funny, I just barfed. Think like a journalist, and stick to facts.
4. Flash site.
Ten years ago, flash was the bomb diggity. Unfortunately, the loading times are annoying, and it's now incompatible with smartphones. Make sure your site is built in HTML5, the most common and adaptable mark-up language for the Web.
5. No personal contact information.
Post a generic email where you can be contacted, such as taryn@tarynsouthern.com. You never know when someone might need you right away—and pointing people to contact you via your personal Facebook profile is unprofessional.
Follow those rules, and you'll be just fine. Keep in mind that having a kick-ass website is your greatest promotional tool, and the only one you can completely control.
Questions? Tweet @TarynSouthern with the #Backstage hashtag.