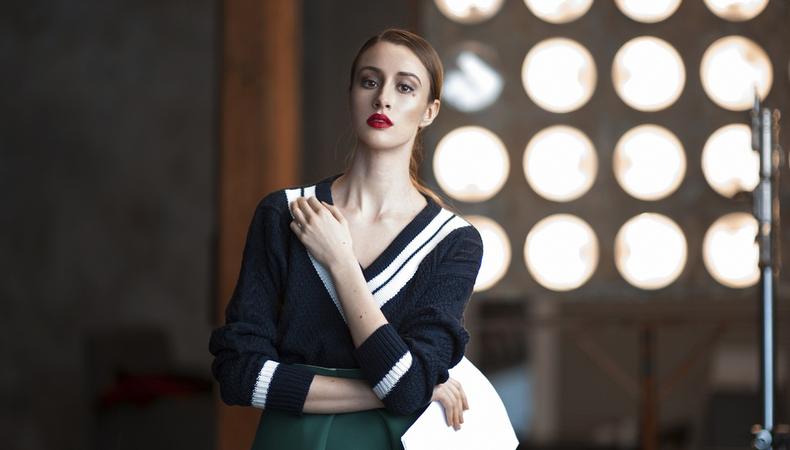 I follow a number of marketing blogs and one of the most fascinating topics I've seen is how word-of-mouth referrals work in marketing.
Common sense tells us that the best referral is one that comes from the heart, when you're so certain about that referral's value that you would stake your reputation on it. Common sense also deems that the higher the price for the good or service, the more important the referral becomes.
Ponder this for a second: audition appointments are technically referrals. Casting directors make a word-of-mouth referral of actors to producers, and then ask the latter to choose. These are high stakes referrals, as the casting director's future jobs might depend on them.
So imagine how risky it is for a casting director to give an audition appointment to an actor they've never met. In order to preserve their reputation as a dependable casting director, they have to make darned sure that every actor they bring in passes muster.
Which is why it's so vitally important for actors to develop meaningful, trust-filled relationships with industry folks on an ongoing basis.
Once, while assisting casting on a major production, I met a dashing leading man at a friend's birthday party and had an instinct he would be right for the lead in the project. I'd met him socially and read his résumé but I'd never read his work, so I only had my gut to tell me that he'd be exactly what the director needed.
You'd better believe I was sweating bullets waiting for the actor to arrive for his audition. Questions raced through my mind: "Will he be late? Will he be gracious to our audition monitor, or will he be difficult when he enters the door? Will he be able to take direction?" Not to mention that I was also hoping he'd be trained, capable, and ready. The tension mounted higher and higher as I waited for him to arrive.
READ: Everyone You Need to Know in the Audition Process
Casting directors often avoid this risk by only bringing in actors they know, or they spend time doing pre-screens where they audition actors privately before deciding who to bring in for producers.
So how do you, the actor, make sure you're referral worthy? The best way to claim your power in the referral game is to make sure you're someone worthy of trust by the industry.
Unfortunately, you can't control whether or not you're cast. But people who end up in the "yes pile" are gracious, professional, skilled, and prepared. They are actors who aren't afraid to be themselves in the room. They are the people industry folks want to hire because they make the industry folks look good.
How do you make sure you're an actor worthy of the industry's trust, that any casting director would be happy to bring in? Here are a few tips on how to jumpstart the process.
1. Have integrity.
Make sure you respond to all emails and calls in a timely manner and show up on time to all appointments. Do NOT cancel last minute—a casting director has saved a highly coveted slot just for you, and it makes a big difference if you're missing from their casting options.
2. Be prepared.
Know who's in the room, and know your material. This includes networking situations: When meeting new people, make sure you're prepared with what types of questions you want to ask to get to know them better, and be prepared to say a little something about yourself that will make a difference for those you're meeting.
3. Be yourself!
Let's face it, we know when someone is being fake or holding themselves back, no matter how hard they try to appear natural. It is so refreshing when someone can just be themselves. Don't be afraid to share your quirks and passions. As long as you do this while following tips one and two, you'll be just fine.
Oh, and by the way, that actor I brought in? Lucky for me (and him), he was fabulous and knocked the director's socks off. And I lived to cast another day!
*This post was originally published on Dec. 28, 2016. It has since been updated.