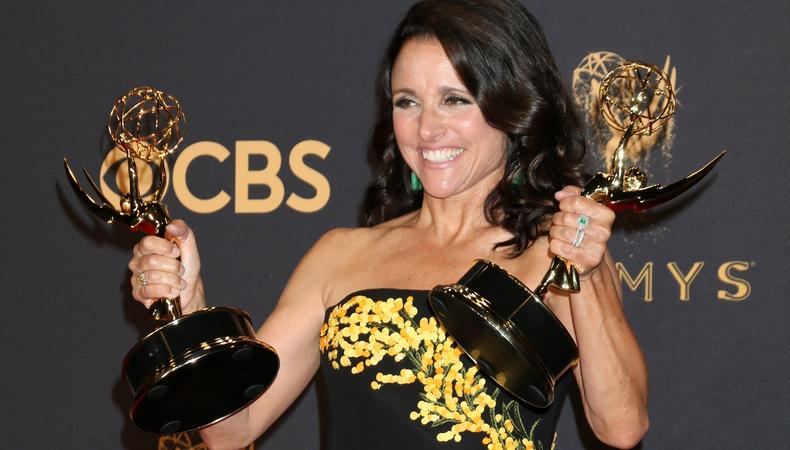 Stay in the loop on industry and casting news with our write-up on who's been slated for recent film and television roles!
"Downhill"
Julia Louis-Dreyfus is setting up shop on her next project, "Downhill." With the final season of HBO's "Veep" nearly complete, the actor is turning her attention to the big screen. Louis-Dreyfus is set to star in and produce the film, which is a remake of a 2014 Swedish film called "Force Majeure." Despite its lack of mainstream popularity in the United States, the dramedy took home festival awards in several categories. This new version of "Downhill" seems to closely follow the story of its Swedish counterpart, featuring a family on holiday at a ski resort that's directly in the path of an oncoming avalanche. When the avalanche fails to cause any damage, the family finds the father's reaction to the event to be a source of concern. Louis-Dreyfus is currently the only actor onboard the McCarthy/Abellera-cast project. Jim Rash and Nat Faxon will direct, and with a winter shoot date looming, further casting announcements are expected by the end of the year. Filming on the project is slated to begin in January, though no exact dates are currently available. Austria will host the shoot.
"Knives Out"
Bond is stepping away from his role of suave savior and switching sides—Daniel Craig will star in a new action film, "Knives Out." The British actor has signed on to the thriller with a plotline that is as mysterious as the conundrum it features. The project will take a classic whodunit trope and throw it into modern times with a handful of men all suspected of a mysterious murder. Chris Evans and Lakeith Stanfield are also set to star, with Michael Shannon rumored to be joining the cast. Casting is being handled by Betty Mae with Rian Johnson on directing and writing duties, fresh off megahit "Star Wars: The Last Jedi." Production on the murder mystery is slated to begin in mid-November and carry on through the end of the year. Production will take place in Boston.
Untitled Wes Anderson Project
Wes Anderson is keeping his next project extremely under wraps, and the writer-director is teaming up with Douglas Aibel Casting on the supersecret film. The few details that are known is the project will take place in 1950s France and will be a musical comedy. No actors are currently attached to the project, but it's likely names will begin popping up as production nears. Cameras start rolling on Nov. 15 in France.
For the latest news, check out backstage.com/resources to find thousands of production listings, casting directors, acting classes, agents, and more!