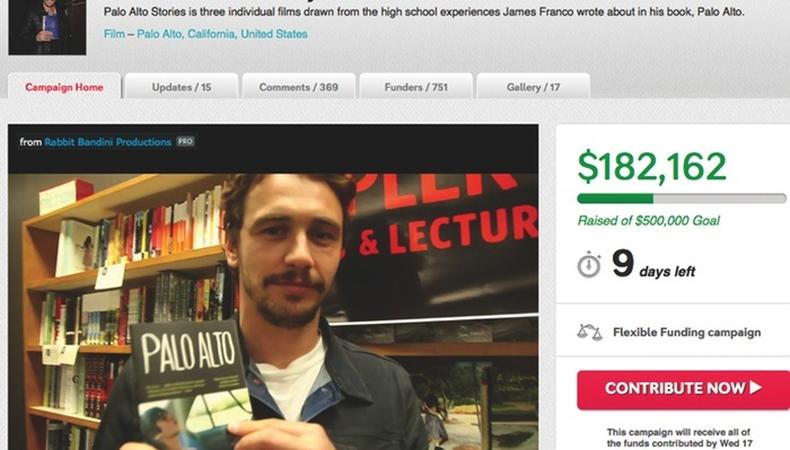 Want a role in the next Zach Braff or James Franco feature? How about opposite Kristen Bell in the upcoming "Veronica Mars" movie? Forget that college drama program or those time-consuming acting classes: All you need is $5,000–$10,000.
High-profile crowdfunded projects are now hawking paid parts—speaking roles to anyone who can donate a sizable chunk of the thousands necessary to help finance the film.
Supporters of crowdsourcing defend the practice, arguing it's another tool to help independent filmmakers get their projects financed.
Still, the growth of the practice is alarming segments of the entertainment industry. "This is not something the CSA endorses in any way, and it is against what we stand for," Richard Hicks, president of the Casting Society of America, told Backstage.
Moreover, SAG-AFTRA considers the practice a violation of its agreements with producers. "It clearly violates the union's contracts," Ray Rodriguez, assistant national executive director, contracts, SAG-AFTRA, told Backstage.
"It is important to note that the practice of selling any employment, including movie roles, is a violation of California and New York state law, and possibly other states' laws as well," Rodriguez said.
The union wouldn't say if it's been in contact with the producers of Braff's "Wish I Was Here," Franco's "Palo Alto Stories by James Franco," or the "Veronica Mars" feature. But it isn't ignoring the practice either.
The union has been trying to get the word out. In June, Rodriguez issued a similar warning to producers during an interview with the International Business Times.
Despite the concern of the union and the CSA, producers will likely continue to offer paid parts for a compelling reason—it results in large donations.
For a donor who pledged $10,000 or more, Braff promised on his Kickstarter page, "I'll put you in a scene we are shooting and write a line just for you." That was snapped up.
Franco's project, which is soliciting contributions on Indiegogo.com, set the bar slightly lower. For $5,000, a donor will get an invite to the set and "a cast credit role in the movie, and even a line if you would like!" As of July 5, six donors had committed, with nine slots still available.
The role in the "Veronica Mars" feature was also available for $10,000, although that part might hit too close to home for some aspiring performers. In the scene, according to the project's Kickstarter page, Mars and her "man" are eating at a restaurant. The donor is the waitress/waiter with one line: "Your check, sir."