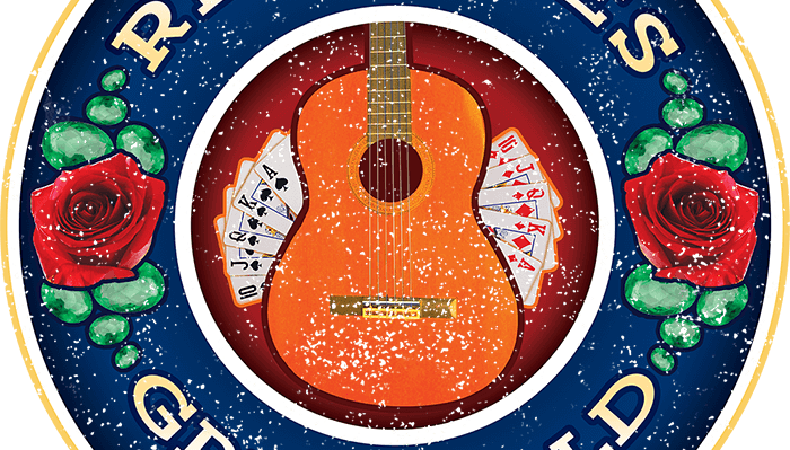 In "Red Roses, Green Gold," running now at the Minetta Lane Theatre, eight performers act, sing, and accompany themselves on a variation of instruments to the iconic songs of Jerry Garcia and Robert Hunter. Making those songs accessible to an audience in 2017, as well as accommodating them to fit scenes and the performers, is the job of dexterous musical arranger, Jeff Chimenti, who spoke to Backstage about that mountainous feat.
Music supervisors and arrangers keep the music 'true.'
"In my case, for not really having a clue as to what my road ahead was jumping into this project, as it was in the musical theater world, I basically felt I was there to oversee and/or consult, so to speak, and make sure the music kept as true to the Hunter/Garcia/Grateful Dead realm as possible within the confines of the show. Being that the source material was based on the 'Workingman's Dead' and 'American Beauty' studio albums, my goal was to incorporate a mix of what was then, and mix in what is more current as songs have musically morphed over the years. I had the pleasure of working with the very talented Andy Peterson, who is the music director and copyist, and we worked together to craft the arrangements to fit the story and the necessary actors, as well as any instrumentation involved, as arrangements needed to be tied to the scenes in which the songs take place."
Arrangements were tailored to scenes more so than actors.
"The arrangements had to be tailored to suit the scenes, as it depended on which characters were involved in given scenes, and the arrangements had to be inclusive of the talented cast, having to play multiple instruments to accommodate—no easy task on their part. So in essence, it could be the full ensemble, or pared down to even a duo. There also is an onstage 'pit,' or placements onstage for other cast members to accompany scenes, even though technically they're not involved acting-wise in particular scenes."
Arrangers must know the material inside and out.
"If the material is of a well-known source, I would assume that someone would be well-versed in that material before taking on the supervisor role. If it were original music created for the show, I feel that maybe a supervisor would not be needed as the music director would handle the task. I guess it would depend on if the music director actually wrote the music or the actual composer would then act as supervisor."
Musical arrangers are integral to productions.
"Be prepared for long working days for a lengthy period of time, although [musical arrangers] most likely are not working all day long per se, but have to be on hand at all times, just incase. And if you're in a supervisor role, have an accomplished music director that you will be working with as well as getting along with."
Looking to get cast? Check out Backstage's theater audition listings!