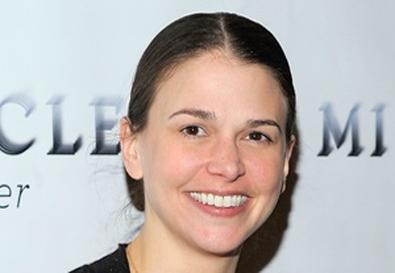 This column—normally several inches of Back Stage space devoted to the voice as all-important—is about to backtrack on that commitment. But just this once and for a significant reason. The occasion for such apostasy is the appearance of Cabaret Central, a series of classes at New York University's Tisch School of the Arts in a new course about cabaret, led this spring semester by Broadway leading lady and sometime boite performer (a Café Carlyle stint this June) Sutton Foster and iconoclastic intimate-room regular Nora York.
Don't get either of these impressive mentors wrong. They have nothing against the voice—both have traffic-stopping pipes themselves. York is quick to insist on "time, pitch, and musicality." As she says it, "For me, Nora, I respond to good singing in cabaret. I think pitch is often a problem, and I mind that. I often go to cabaret and think, 'She should learn to sing.' "
The point—as Foster and York promote it to their students—is that cabaret is a venue where the voice is only a part of the entertainment equation. This is a strong element of the message they imparted to the 20 students who took their just-ended 14-week course—10 carefully selected students in Foster's Rodgers to Heart class and 10 carefully selected students in York's Old Songs Made New class. And both classes had a quite specific goal built into the curriculum: an appearance by the students at Joe's Pub.
'I Don't Care if You Crack'
York and Foster—who, despite her recent appearance in the Encores! concert version of "Anyone Can Whistle," is "taking a break from performing and wanting to give back," she says—share the belief that personality and interpretation are as relevant to cabaret presentation as the voice. "I don't care if you crack," Foster says to one of her eager charges during a session this writer attended at which the meaning of lyrics and their myriad possible interpretations was explored. "What is the song all about?" she asks. "And who are you singing it to?" She also talks urgently about "ownership of a song."
Indeed, Foster turns vocal considerations over to coach-accompanist Amanda Abramson, who runs students through the niceties of pitch, harmonizing, timing, sustaining notes, and other matters of dynamics. That's her purview, because Foster—and York—are confident about the abilities of the 20 they've chosen. "They all had to be able to sing," York says. "We didn't necessarily go with the best voices we heard. We were looking for a sense of music, a sense of style. If it sounds pretty, that's a bonus." So perhaps like any roomful of young singers demonstrating their stuff nowadays, the classroom look is reminiscent of a scene in "Glee" in which the members are gathered around Will Schuester to rehearse.
For the Joe's Pub outings—which were still in the rapidly approaching future when this columnist sat in—Foster's concentration was frequently put on group numbers, one being the Lorenz Hart–Richard Rodgers "My Romance," the sound of which Foster declared "beautiful." Getting to the crux of performance in a show combining Rodgers' songs and contemporary songs with similar themes, she didn't, however, address vocal aspects but went on to make this paradoxical comment about performance: "Think of yourself as an individual and at the same time part of a unit."
Just as Abramson keeps tabs on the chanting in Foster's class and gets to make comments about sloppy diction—"That was good, but it wasn't in English"—Jamie Lawrence assumes those duties in York's class, whose Joe's Pub presentation will join songs from the Great American Songbook with contemporary material. For example, one medley—or "mash-up," as "Glee" has established them to be in everyone's mind nowadays—joins Lady Gaga's "Bad Romance" side by side with Cole Porter's "All of You," within the larger context of Andrew Marvell's poem "The Definition of Love." Sitting on the floor with pages of notes before her, York is more director than vocal coach and as such is performing an often-significant cabaret function.
Getting Inside a Song
Her work and Foster's is praised by Kent Gash, head of Tisch's recently formed Studio on Broadway, which is dedicated to musical performance. He says, "What I love about Nora and Sutton and what they're doing with our students is giving students autonomy about how they get inside of a song—the evocation or distillation of the human experience." They offer students "the tools to arrive at that work distinctly and make songs uniquely their own. The voice is very much a part of the work."
The idea for Cabaret Central is credited to Elizabeth Bradley, chairman of the department of drama, who wholeheartedly supports the value of the performance genre at a time when it's been severely marginalized. She says, "I'm interested in cabaret as a form, because of the combination of musicianship with personal-signature performance. You feel you get to access a different relationship with a cabaret performer."
York says about the classes, cabaret, and the voice, "Cabaret is one of the most intimate forms of show business. The voice is unadorned by plot or stage business. It's pure and simple. I want my students to experience this before they determine that the 'big time'—whatever that means to them—is the only measure of success."