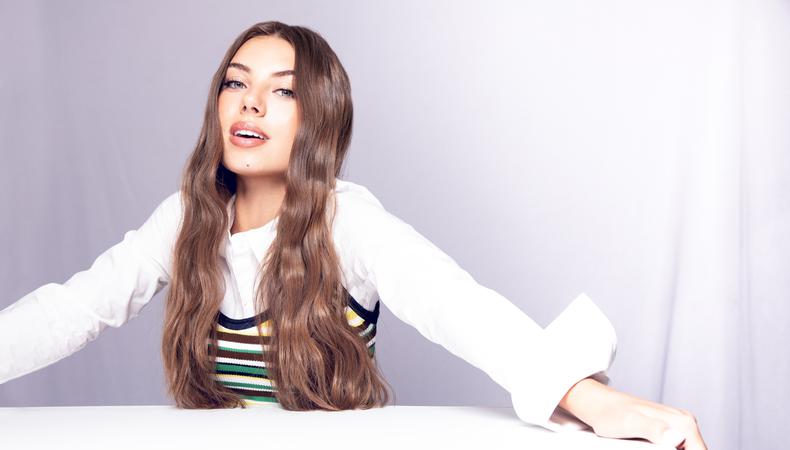 The following Career Dispatch essay was written by Caitlin Carmichael, who stars opposite Bruce Willis in "Midnight in the Switchgrass," now playing in theaters.
"How do you use empathy as a tool for storytelling?"
When you start a career in the entertainment industry at 3-and-a-half years old, your mom fears you'll miss out on a "normal" childhood. People constantly remind her you're prone to grow up too quickly, a la the common perception of every child actor. So, she cheers you from the sidelines of your soccer games, even when you arrive at an 8 a.m. game straight from an all-night shoot on set. She takes you to church every Sunday to remind you what's most important, fosters friendships from a young age outside of the acting world, and encourages you to be a "real kid" as much as possible.
On the other hand, opportunities in the entertainment industry can be taken advantage of to outline an unconventional trajectory for her daughter's life. These opportunities allowed me to graduate from high school as valedictorian at age 14, be the youngest female accepted at UCLA, immerse myself in different cultures while working internationally, and complete my 41st film before my 16th birthday. "Blessed" is an absolute understatement. While I don't feel like I relate to the constraints negatively associated with the "child actor" stereotype, I've developed an appreciation for the multifaceted definition that "growing up too fast" entails.
Natalie Portman once keenly observed ,"An actor's job is empathy." This isn't a statement I've necessarily adopted as a mindset to shape my craft, but rather, something I've grown to recognize as true of the mature roles I'm embracing while transitioning to a more adult career. There is a challenge associated with playing increasingly unfeigned, complex characters as a 17-year-old who hasn't necessarily had the life experiences of the roles she's called to play; there's a temptation to fall into the trap of egocentric self-criticism. Selflessness is the true magic to finding authenticity when bringing a character to life.
Any fiber of my being that cares how I look on camera or what I sound like is being dishonest to the scene. This antagonistic sort of vanity prevents me from truly empathizing with my character's immediate circumstances, desires, and motivations, especially in moments of fear that my performance won't resonate with audience members who have experienced circumstances similar to those portrayed onscreen.
I'm a huge observational learner. Part of the reason why I find acting so psychologically fascinating is its crucial dependency on the actor's ability to forget themselves entirely. Different ways of processing information influence how someone would choose to act on newly acquired knowledge. Experimentation in different thought processes allows actors to exhibit unique nuances to shape a brand new identity. In order to explore various ways of thinking, it's important for actors to encounter and become familiar with miscellaneous, diverse circumstances and multidimensional individuals, all while attempting to analyze why they are the way they are. The better insight I have into the psyche of other people, the easier it is for me to connect and empathize with my designated characters.
While my career hasn't forced me into making impetuous adult decisions in the way "growing up too fast" would traditionally entail, I am incredibly thankful for the abundance of opportunities of emotional maturity I've been presented through acting. Storytelling through performance has a unique power to spark empathy in people. Growing up as an actress and constantly putting myself in others' shoes has given me a well-rounded perspective on identities, lifestyles, and cultures different from my own. I think if everyone focused on appreciating our differences the way actors do, the world would be a better place.
Looking for remote work? Backstage has got you covered! Click here for auditions you can do from home!