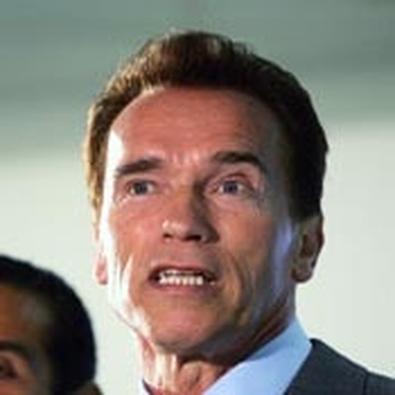 Californians, ever wonder how your tax dollars are being spent on the arts? Well, stop. In our state, your tax "dollars" allocated for the arts aren't being spent on anything: Residents currently pay 3 cents to 5 cents per year to support the arts. That adds up to $5.8 million annually, for a state whose population is nearing 38 million. According to the National Assembly of State Arts Agencies' March 2007 report, California currently ranks 50th in the nation for state arts funding. A new bill -- Assembly Bill 1365 -- is designed to boost that amount to a whopping $1 per person per year. Think your personal budget can handle it?
Introduced by California State Assemblymember Betty Karnette in February 2007, A.B. 1365 will provide $35 million in annual arts funding by redirecting 20 percent of existing sales tax from retail sales of works of art from places like ceramics and musical-instrument stores to the California Arts Council. The move would restore funding for the council and its grant programs to slightly higher than it was in the 1999-2000 budget.
Arts for LA, a nonprofit group supporting increased arts funding, hosted a briefing on A.B. 1365, featuring arts advocates and educators discussing the bill at the Autry National Center's Wells Fargo Theater in L.A. Dec. 11. Back Stage spoke with the panelists before the event.
According to Brad Erickson, president of California Arts Advocates, arts organizations have been particularly wounded since state arts funding was slashed by 97 percent in 2003. "It doesn't make any sense for California of all the states to be dead-last," said Erickson, noting California's booming arts and entertainment industries and technology hubs like Silicon Valley. "What's exciting to us is that A.B. 1365 could fix the problem and bring us up to at least the national median to a dollar a person." Erickson noted that basing the funding on sales-tax revenue means arts funding will adjust with inflation -- providing a long-term solution to California's funding crisis and enabling arts-advocacy organizations to stop battling for dollars each year.
More Money Equals More Jobs
Lisa Caretto, executive director and legislative chair of California Arts Advocates, said funding provided by the bill would help actors by restoring grants to arts organizations that would enable the organizations to expand their current programs and create new ones, which means more jobs for artists and arts administrators. It also could restore a former program created by the California Arts Council that helped promote national touring theatre companies and their shows. "Local theatres just don't have the infrastructure to do as much promotion as this program allowed," said Terence McFarland, executive director of LA Stage Alliance.
Erickson noted that a recent report conducted by the William Penn Foundation and the Pennsylvania Council on the Arts, titled Arts, Culture, & Economic Prosperity in Greater Philadelphia, found that the state got $2.50 back for every dollar it spent on the arts. The study will soon be conducted in California through the James Irvine Foundation via the California Cultural Data Project, which, according to the foundation, "will provide the most comprehensive data ever about the cultural sector's contributions to California's economy and quality of life."
Kathryn A. Lynch, a legislative advocate for CAA in Sacramento, said, "We're hopeful that that the legislature will see this as a window of opportunity to increase funding for the California Arts Council at a time when we know that they're facing huge budget deficits, because this again would be a way to fuel some economic growth."
Given that Gov. Arnold Schwarzenegger boosted funding in August for arts education block grants to $109 million in the 2007-08 budget, arts advocates feel optimistic the governor may support A.B. 1365, which ultimately could also create more arts jobs for students as they graduate. Erickson noted that the issue of arts funding has become less partisan in recent years as Republicans and Democrats have voted to increase funding to the National Endowment for the Arts.
"The jobs of the future are hopefully in the arts," said Lynch, who noted that the nonprofit arts sector feeds into for-profit jobs. For example, she said, many crew members on Hollywood films get their on-the-job training from working as grips, set builders, and painters in nonprofit theatre. "If our kids want to compete in the world economy, I think there are a lot of important reasons why you need to invest in [the arts] now," she said.
The bill currently sits in the California State Assembly Committee on Appropriations and needs to go to the Assembly floor by Jan. 31, or it will die. Arts advocates interviewed for this article encouraged readers to call Assembly Speaker Fabian Núñez (D-Los Angeles) and request that the bill be put to a vote. Citizens can also write Schwarzenegger to encourage him to sign the bill. Caretto said the most important thing supporters can do today is fax letters, declaring their support for A.B. 1365, to Karnette, which she can attach to the analysis of the bill that legislators will see while considering voting for the bill. Sample letters are available on CAA's website: www.californiaartsadvocates.org.
Caretto added, "What we're doing right now is to build public awareness in the field to register their support, get them on board, and let their legislators know that this is of importance to them and of importance to Californians."
Letters of support can be addressed to The Honorable Betty Karnette, Member of the California State Assembly, State Capitol, Sacramento, CA 95814, or faxed to (916) 319-2154. Calls can be made to Fabian Núñez at (213) 620-4646 and to Mark Leno (D-SF), chair of the California State Assembly Committee on Appropriations, at (916) 319-2013.
Nicole Kristal can be reached at [email protected].