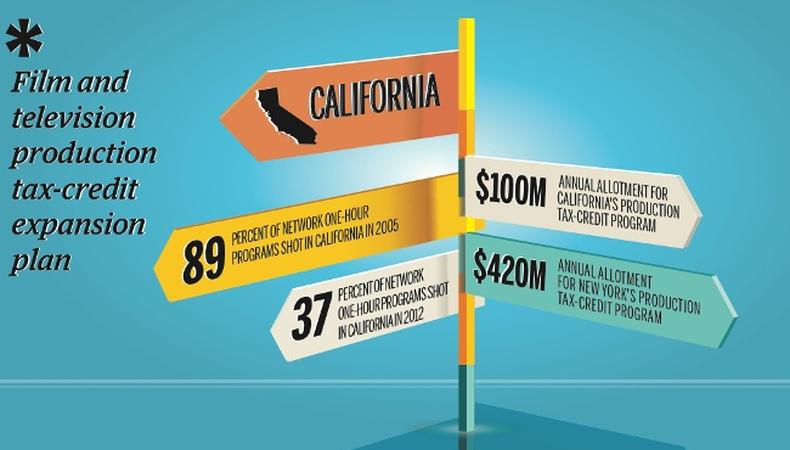 Sacramento is mulling changes to California's entertainment tax incentives that could keep more television production in the Golden State—just not necessarily in Los Angeles.
Despite some states turning away from offering film and television tax incentives, momentum is growing in California to expand the state's existing $100 million California Film & TV Tax Credit Program. Just last year lawmakers were battling to simply extend the program through 2017. Now they want to expand it to include network television.
"I believe network TV has to be part of our new consideration," Assemblymember Raul Bocanegra, who chairs the Assembly Committee on Revenue and Taxation, told Backstage. "You have filming nine months out of the year. There's a lot of economic investment. Some of these shows are around for five years. If you really look at it, there's a huge multiplier effect into the economy. These are good-paying jobs."
The state Legislature isn't back in session until January, but Bocanegra and other lawmakers convened an informational hearing Oct. 9 at SAG-AFTRA's headquarters in Los Angeles.
During her testimony, Amy Lemisch, executive director of the California Film Commission, pointed out that the state's share of network one-hour TV series has dropped by almost two-thirds, from 89 percent of all network one-hour production in 2005 to 37 percent of network production in 2012, according to the CFC. Most of those productions went to New York, which doles out $420 million annually in entertainment industry tax incentives.
The drama "Ironside," for instance, was originally set in San Francisco, but NBC set the reboot in New York, where the series is filming.
"The only way network is eligible [for the program] is if it's a show that's already in production somewhere else," said Lemisch.
Even if the Legislature makes network series eligible, there's not enough cash to go around. "Making any changes to the program with the current funding level, you're not going to achieve anything," she told Backstage. "Anything you're going to do to expand the program, you're going to need funds to support that."
To stop the runaway TV production, the program needs not just more money but money specifically for network television, according to Kevin Klowden, an economist with the Milken Institute.
"The only way you could functionally address network television, or television in general, is to create a separate television fund," he said in an interview.
But that extra cash should come with a stipulation.
"When you throw in things like an additional incentive for outside the L.A. area, you create an environment where the rest of the state is far more interested," he said.
Some lawmakers are pushing for an expansion of the film incentive. Assemblymember Mike Gatto, D–Los Angeles, and Sen. Kevin de León, D–Los Angeles, recently announced that they plan to introduce changes to the program in January but want the additional funds to go to big-budget films.
Other states have shifted their incentives away from film. Connecticut recently suspended its film incentive for two years—a savings of $6 million—while preserving tax credits for television and digital animation companies.
States such as North Carolina and Missouri are also debating or have settled on sunsetting their incentives.
Economist Klowden said the incentives will be a net positive for California taxpayers, if only because of the state's entertainment industry infrastructure. "We capture a higher value from any production because of the fact that we get taxes on the salaries; we get taxes on their home purchases," he said. "If it isn't a blatant net positive, it's very, very close to being break even."