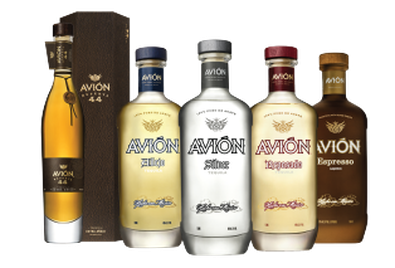 The viral video now rivals the TV commercial as the venue for up-and-coming directors and actors to get noticed.
Advertising has long been a backdoor into the entertainment industry. Directors such as Ridley Scott, who made the iconic "1984" ad for Apple, and Michael Bay, who directed the first "Got Milk?" ad, launched their careers in advertising. Justin Long is perhaps more famous for playing a Mac in Apple commercials than any of his film roles.
Now, companies ranging from the upstart crowdfunding site IndieFilmFunding.com to Tequila Avion are opening their ad campaigns to submissions from young filmmakers.
Tequila Avion recently partnered with the Film Department at Art Center College of Design in Pasadena, a town just outside of Los Angeles, on a viral video competition. Student filmmakers were invited to create a TV commercial or viral video inspired by the premium tequila. Twelve finalists, six from each category, were given funding to produce their spots. The two winners, which are judged by Tequila Avion executives, receive $10,000 and will have their spots produced for TV or the Web.
"It's a terrific way for our students to be able to get noticed," Ross LaManna, a screenwriter who chairs the school's undergraduate and graduate film departments, told Backstage.
LaManna pointed to the success of the program's recent graduate John X. Carey, who directed the "‪Dove Real Beauty Sketches," an online commercial that received more than 4.4 million views on YouTube.
The partnership between Tequila Avion and the Art Center College of Design was fostered by Larry Greifer, a product-placement specialist who runs Los Angeles-based Luxury Management Group. LaManna said he brought Greifer in to speak to students because they need to know how to tastefully integrate product placement into filmmaking.
When it came to producing spec commercials for Tequila Avion, LaManna said, "It benefits everybody.
"It's good for the company because I think it shows that they have imagination. I think the students are interested in it because it's a great way to get out there."
Just making a short film—the students produce 150 a year—isn't a guarantee that they'll be seen, he noted.
"This does give them the showcase that they would not necessarily have available by themselves," LaManna said. "That's in terms of driving eyeballs. Anybody can make something cool and post it on YouTube or Vimeo or what have you, but why would anyone go see it, or even know it's there?"
All the spec videos made by LaManna's students can be viewed on Tequila Avion's YouTube channel.
The school is a SAG-AFTRA signatory and each of its productions is cast using union actors. "We want [SAG-AFTRA] to be happy because then we get better actors," said LaManna, who wrote the "Rush Hour" trilogy. "We want to have access to all these great actors. We don't want students using their friends."
Inspired by this post? Check out our film audition listings!