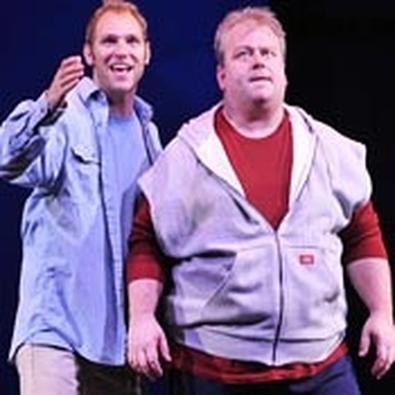 American Musical Theatre of San Jose, a 74-year-old regional house and the largest performing arts organization in the Silicon Valley, has closed after a derailed tour of Tarzan resulted in a seven-figure shortfall, a loss too great for the California theatre to bear during a recession.
Michael Miller, executive producer and CEO, announced the closing Monday, saying officials for Theater of the Stars in Atlanta used advance money intended for Tarzan on other productions that "lost a significant amount of money." The Disney musical was to have opened in early January in North Charleston, S.C., before traveling to Atlanta later that month, San Jose in February, and Dallas in March.
"They never should have been using our advance money that we wired into their accounts" for shows other than Tarzan, Miller told Back Stage. "It should have been separate. You just don't do that."
He said his theatre and Dallas Summer Musicals each advanced Theater of the Stars $225,000. Michael Jenkins, president and managing director of the Dallas venue, corroborated Miller's account.
Officials for the Atlanta theatre, in a news release, stated that the economy and a falloff in ticket sales had caused them to "indefinitely postpone" Tarzan. "We sincerely apologize to everyone affected by this postponement, for the disruption and inconvenience that this action has caused," Christopher B. Manos, producer of Theater of the Stars, stated in the release. "That list includes the patrons, subscribers, and management of each of the theaters affected."
The release made no specific reference to American Musical Theatre's closing. A spokeswoman for Theater of the Stars said no officials were available to comment.
Although no lawsuit has been filed, Miller said legal action against Theater of the Stars was likely. "Letters are going back and forth between our attorneys and their attorneys," he said. "There is no official lawsuit, but there is official communication."
Miller said he got word from Atlanta on Nov. 18 that the show would not be coming as scheduled. Jenkins said he heard one week before, on Nov. 11, and that the Tarzan cast was laid off about 10 days before that, on or around Nov. 1. "If we had known in advance," he added, "we might have been able to recast it. By the time we heard, it was too late."
American Musical Theatre, which has about 15,000 season-ticket holders and 150,000 audience members annually, is at least the third regional theatre to close in the past six weeks. Milwaukee Shakespeare and Stamford Theatre Works in Connecticut closed in late October due to severe drop-offs in funding.
Although Dallas Summer Musicals will withstand the loss of Tarzan, Jenkins said, research conducted by his company shows that "most of us [in regional theatre] are imperiled to varying degrees.... There's a softening of subscriptions... A lot of people who used to buy seven-show packages are buying four-show packages."
Tarzan was the tent pole for American Musical Theatre's season. By losing it, Miller said, his theatre lost its $225,000 down payment, $800,000 in advance ticket sales, and a projected $500,000-$600,000 in additional ticket sales.
Combined with a general drop-off in ticket sales, the $1.6 million hit was too much to take. "Everybody in the theatre world is doing a little recession planning right now, and if they aren't they should be," Miller said, "We were doing the same, but having [the money] yanked out from our season right now ... right when we're renewing our new season... It was just the worst time this could have ever have happened."
In addition to Tarzan, productions of 42nd Street and Avenue Q were lost, though its national tour of Chicago will continue. Each production, Miller said, employed two stage managers, 20-40 actors, 15-24 musicians, and 50-100 backstage and front-of-house personnel. The impact "is pretty widespread," he added, "when you start counting up all the people and all the ancillary things off of that — our vendors, our sponsors, and of course our patrons."
When asked if his theatre's closing was temporary or permanent, Miller said, "I think the latter is probably the truth of it all."