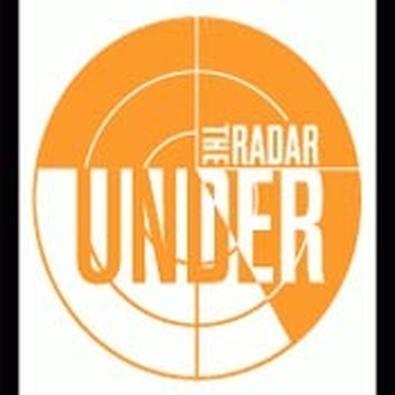 Arriving promptly at Goethe-Institut New York for my morning appointment to Call Cutta in a Box, the disarmingly intimate "intercontinental phone play" by experimental German theatre artist Rimini Protokoll, I was directed to the second floor. Opening an intimidating door, I discovered a large room overlooking Fifth Avenue, sparsely decorated with white, modern Ikea furniture and a cell phone ringing on the sleek coffee table.
"Is this Paul?" a cheerful voice asks in a thick Indian accent. Looking down at the coffee table, I notice a carefully placed business card for Anusua Chatterjee, the call-center service representative making small talk with me on the other end of the crackling line. But before I can make a snide comment about outsourcing the arts to India, Anusua offers me a cup of tea. Like a surreal moment out of a James Bond film, an electric kettle switches on via an invisible remote control, and I help myself to a steaming mug of Darjeeling.
It isn't long before we're chatting away about chai recipes and our mutual affection for the works of Charles Dickens, and yet I question the authenticity of our instant telephonic relationship. Am I really speaking to someone in a Calcutta call center, or simply to someone in the next room? Is this even -- dare I say it -- "real"?
After a series of imagination games and treasure hunts with Anusua as my virtual host, it becomes apparent that, yes, this experience is legitimate and, oddly, honest. Though Anusua is located almost 8,000 miles away in the Descon Limited call center, technology affords us a privileged intimacy -- culminating in a face-to-face webcam video chat -- but this same seductive technology also keeps us at an emotional distance. As a clock on the computer screen counts down the remaining moments of our session, I realize the connections we made were not through fiber-optic cables but instead through our shared humanity.
All too soon, the clock reaches zero and Anusua disappears from the computer monitor. Suddenly I'm back in New York -- all alone -- and aware of the absolute stillness of the room. With a sense of loss and melancholy, I read the final message that flashes on the screen: "Descon Ltd. thanks you for attending this call."
Presented by Goethe-Institut New York and the Public Theater as part of Under the Radar
at Goethe-Institut New York, 1014 Fifth Ave., NYC.
Jan. 7–18. Wed.–Sun., 11 a.m.–4 p.m. hourly.
Jan. 19–Feb. 27. Mon.–Sat., 11 a.m.–4 p.m. hourly. (No performances Mon., Feb. 16.)
(212) 439-8700, (800) 838-3006, or Brown Paper Tickets.