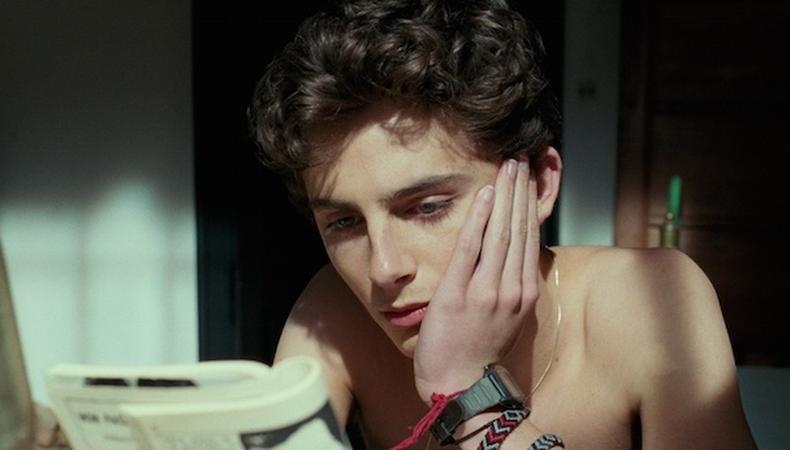 "Call Me By Your Name" took the Los Angeles Film Critics Association's highest honor Dec. 3, picking up promising momentum as we enter the next leg of the awards season race.
The Sony Pictures Classics film won three awards: Best Picture, Best Actor for Timothée Chalamet—also a winner for the organization's East Coast counterpart, the New York Film Critics Circle—and Best Direction for Luca Guadagnino, in a tie with Guillermo del Toro of Fox Searchlight Pictures' "The Shape of Water." Guadagnino's much-lauded romance premiered last January at Sundance Film Festival, and has been honored with three Gotham Awards and six Independent Spirit Award nominations in addition to this win.
Chalamet joins the ranks of actors to take home both Best Actor titles from NYFCC and LAFCA; since 2003, performers who earned both have gone to take the leading actor Oscar. That ultimate prize would make Chalamet, also this year's Gotham and National Board of Review winner, the youngest-ever champion in the Academy category.
Laurie Metcalf of "Lady Bird" and Willem Dafoe of "The Florida Project" (both distributed by A24) earned the supporting actor titles. Del Toro's "The Shape of Water" won Best Actress for Sally Hawkins and Best Cinematography for Dan Laustsen along with the tie for Best Direction. LAFCA's Best Film has gone on to win the Academy Award for Best Picture two years running—"Spotlight" and then "Moonlight" were both first recognized by the group—which may be good news for "Call Me By Your Name"; in most categories LAFCA has only become predictive of Oscar success in recent years.
READ: Last Year's NYFCC and LAFCA Award Winners
"I am so pleased to be honoring such a wide breadth of films and filmmakers this year," said LAFCA Claudia Puig in a statement. "The winners come from several countries around the world and reflect a diversity that should be the norm during the awards season. We're so excited to celebrate this year's extraordinary group of winners." Receiving the 2017 Career Achievement Award will be actor Max von Sydow.
Los Angeles-based professional film critics comprise LAFCA, which will formally present the 43rd annual awards at a ceremony Jan 13 at the InterContinental in L.A. The contest has a reputation for honoring achievement on both sides of the camera, including its New Generation Award, presented annually to a "promising talent." This year's went to Greta Gerwig for "Lady Bird," another buzzy film that won big at NYFCC, NBR, and the Gotham Awards.
Check out the full list of winners here.
Ready to win your own awards? Check out Backstage's film audition listings!