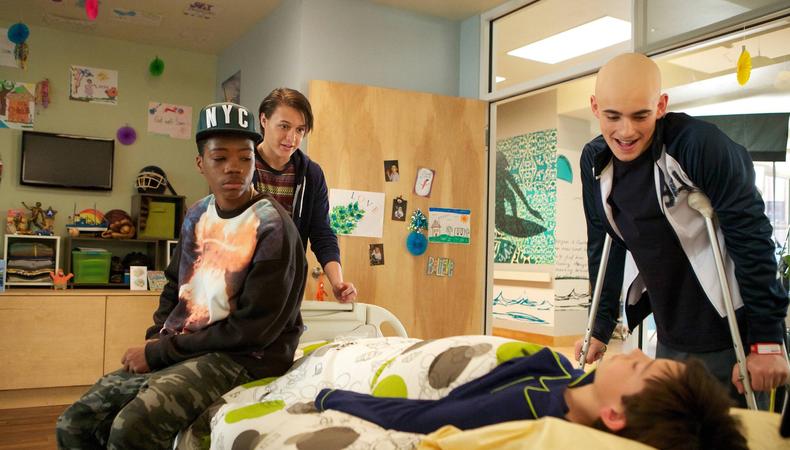 It's hard to put Cami Patton in a box. With projects ranging from the dark and gritty "Justified" to the colorfully quirky "Pushing Daisies," Patton has tackled a plethora of tones, seeking out projects that break the "cookie-cutter" mold. Her most recent addition, Fox's "Red Band Society," tackles what could be a depressing topic in a light and quirky way. Starring Octavia Spencer as Nurse Jackson and Dave Annable as Dr. McAndrew, "Red Band Society" revolves around a group of youths facing terminal illness while still tackling typical life events.
With no pilots really catching her interest, Patton was considering sitting out the season until she read "Red Band Society." "I was just blown away by how beautifully they were able to make everyone in it a whole person…and none of the humor felt forced to me."
Patton loves being involved in the collaboration required to create a distinct tone for a new show. She worked closely with Jennifer Lare in her office, Fox casting executive Clint Alexander in New York, and the entire creative team. "It's so rewarding to be a part of establishing a tone like that; it makes the job considerably harder because people you know are wonderful may be incredible at a million different things, but if they don't exactly get the tone of what you're doing, it doesn't work…but when it does work it's a beautiful thing."
Although Spencer was targeted early on, the team considered talent from all over for the young ensemble. "You really have an opportunity to find people that have not had that break yet," Patton says, explaining that it's not that there aren't new actors to introduce to audiences for older characters, but it's harder to convince everyone to bring a 35-year-old in as a lead if he doesn't have a body of work behind him. "With kids you take them for who they are. If they walk in the door and they own it and they are amazing, that's really all you need to know. That, for us, is like having an empty palette that we get to just fill."
Through the international search, Patton was able to cast Charlie Rowe (Leo) from London, and Brian Bradley (Dash) and Rebecca Rittenhouse (Nurse Dobler) from New York on the strength of their individual performances, as the actors didn't read together until the table read in Atlanta. Rounding out the cast were Ciara Bravo (Emma), Zoe Levin (Kara), Griffin Gluck (Charlie), and Nolan Sotillo (Jordi).
"You needed people who could have the weight to understand what that would be like, but at the same time we needed people who could lighten it up," because even though the show is about people living with illness, their whole lives couldn't be about being ill. "Life does go on," says Patton, so the characters needed to have full experiences, like dating or having a crush. She was also looking for actors who could "touch you so that you would really care about what they were going through and invest in what they were doing." She looked for kids with a clear sense of self. "They each in their own way laid claim to what they were doing." While the casting teams' options were wide open for what would make most of the roles work, Patton says Jordi was more limited. That role required the ability to speak Spanish, as well as a certain level of maturity to make it believable that he'd gotten himself from Mexico to the US for treatment; Patton was relieved when they found Sotillo and completed the ensemble.