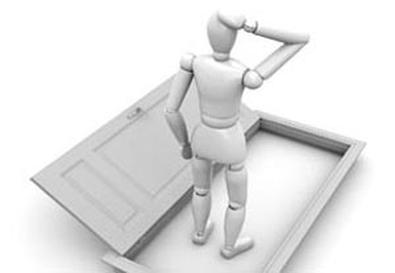 Johanna Ray
Los Angeles;
Inglourious Basterds, Inland Empire, Kill Bill
:
Vol. 1, Kill Bill
:
Vol. 2, Starship Troopers, Buffy the Vampire Slayer, Twin Peaks, Blue Velvet, Firestarter
I don't give actors a neutral thank-you, or at least I hope not! I tell them before they leave if they have a callback. I'll tell them in the room if they're completely not right for the role—as in too old or if it's some other reason other than their acting ability. I'll tell them if I'm unsure about giving them a callback because I need to see more actors. It's hard to draw the line between complimenting actors in a way that might give them false hope and at the same time showing appreciation for the fact that they put in time, effort, and preparation for the audition. So there are times when I'm sure the actor may not be able to infer anything from my initial response.
Ilene Starger
New York;
Did You Hear About the Morgans
?,
The Pink Panther 2, Night at the Museum
,
Sleepy Hollow, A Simple Plan, The Parent Trap, The First Wives Club, Robin Hood
:
Prince of Thieves
I try to be kind and warm. I wouldn't quite say neutral, but I don't want to lead someone on. I try to give an honest assessment but at the same time be kind. If someone was just dreadful, I'm not going to say it; then I'll say, "Thank you very much; very nice to meet you." If I thought somebody was fantastic and I'm very excited about what they did, I will say that.
Sarah Finn
Los Angeles;
Tron 2.0, Couples Retreat, Fast & Furious
,
You Don't Mess With the Zohan, W
.,
Iron Man
I will always acknowledge and thank an actor for the work they've done. So I'm always appreciative of the work and preparation that goes into an audition. I wouldn't say that I keep it neutral. No, I think if somebody does a fantastic job, they'll know it.
Pat Moran
Baltimore;
A Dirty Shame
,
Cry-Baby, Hairspray, Polyester
; Baltimore/Washington, D.C., casting for
State of Play
,
He's Just Not That Into You
,
The Wire, Red Dragon
,
Homicide
:
Life on the Street
If they're very, very good, then I'll certainly say, "That was excellent." I don't make it a point to tell people good, bad, or indifferent. Basically, it's just thanks, and then either they get called back or they don't. I'll give them my advice on a callback: "Do what you did to get the callback. Don't adjust it. Don't make it better." But I just say thank you; that's it. Because after you audition people, then you submit them to the director, who decides who to see again. So when actors come to audition, I try to give them the front story and the backstory. And I do only cold readings. My philosophy behind that is an actor can study a scene and be very good at it, but then maybe show up the day of and not be as good in the other scenes. If you have somebody cold-read, they have to use their instincts. That's how I can tell after three words out of their mouth whether they can cut it or not.
Claire Simon
Chicago;
Formosa Betrayed
,
The Beast, Poker House
; Chicago casting for
Eagle Eye, Prison Break, The Lake House, Ali
Easy answer: Yes. Just to make everyone's life easier and take a little stress off. Don't infer anything from how someone says, "Thank you," "Good job," or "Great to meet you." Being an actor myself from 2,000 years ago, I remember all too well sitting in the ugly, cold lobbies, feeling like I was going to throw up, then going into a room full of people who worked on their computers while I emoted my head off, then jumping in a cab and crying. Or going into a room where someone had the audacity to smile and tell me they liked my belt and let me believe I was the next Gwyneth Paltrow, only to have no messages of any kind on my voice mail—ever. I think everyone in the room wants to make sure the actors feel good, safe, and appreciated and will say thank you no matter what you do on stage. I think what is most important is how you feel you did. And if you feel great, go out and have a Starbucks and then forget about it.
Avy Kaufman
New York;
Salt, Taking
Woodstock, Get Rich or Die Tryin', Brokeback Mountain, Capote, Garden State
Sometimes it's not an immediate response, and I'll think about their auditions. So I hope I say thank you after everyone has put themselves out there, but do I critique the audition? No.