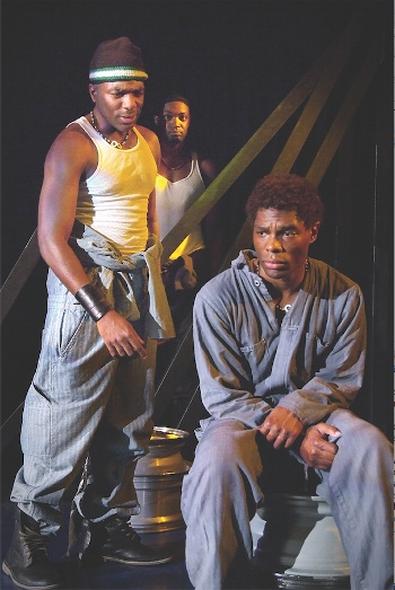 Equity is preparing to square off with small theater producers in Los Angeles over a proposal to require a minimum wage for actors.
The upcoming bout between the union and the producers will rekindle a fight many performers in the city are too young to remember. The settlement of the Equity Waiver wars in the 1980s ratified the 99-seat plan by which much of L.A. theater (outside of the Geffen and Center Theatre Group) is governed.
It allowed Equity actors to work for very little pay in professional theater productions. Now Equity wants to scrap the deal, under which an actor can be paid as little as $7 a performance, and institute a minimum wage. Small producers, many of whom survived the earlier "wars," are vehemently opposed.
"Many of the same names are saying the same thing that we heard from them back in the late '80s, when Equity said you have to pay the actors a $5 stipend," Mary McColl, Actors' Equity Association's executive director, told Backstage.
Producers say they simply can't afford it. "If all of us were doing one- or two-person plays, then minimum wage is doable," said Simon Levy, producing director of the Fountain Theatre. "But [with large-cast shows] it's financially impossible."
Joseph Stern, a producer who owns the Matrix, said a part of the proposal that freezes membership companies would hurt diversity. "We will not keep up the ability to hire actors of color," he said.
Still, McColl said that a "silent majority" support the union's proposal to create a new 99-seat plan, which will be voted on by L.A. County members starting in March; they're just "afraid" to openly support it.
Equity recently held a town hall meeting at its North Hollywood offices but only some 300 members attended. Still, others have expressed their support for the proposal through emails, calls, and social media, said McColl.
"It's difficult for them to get up and speak in front of people who may employ them if they feel they might not get employed if they speak the alternate view from what the producers feel," she said. "They're intimidated. They use the word 'afraid.' "
After the nearly 6,500 Equity members in L.A. County vote on the proposal, Equity's National Council will make a final decision April 21. The producers' Review Committee can include a counterproposal on the referendum, and, depending on the outcome, could mount a legal challenge if the Council goes ahead with the Equity proposal.
After brushing aside concern of a legal challenge, McColl said the union is prepared to accept that some small theaters will shutter and that nonunion talent will fill certain roles.
"This is the beginning of a long-term organizing plan," she said, "so that five years from now, the intimate theater community will look different than it looks now."
McColl envisions L.A.'s theater community beginning to resemble that of Minneapolis or Chicago. "This kind of theater can happen in L.A."
Inspired by this post? Check out our Los Angeles audition listings!