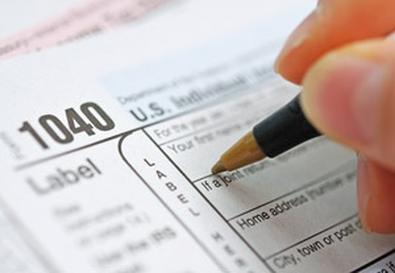 I am sure that a significant number of readers will try to prepare their own return this year using computer software. If you do, you won't be alone. According to an IRS report in December 2009, "Taxpayers self-prepared and electronically filed 32 million tax returns using consumer tax preparation software during the 2009 filing season." That's approximately one out of five of the total 140,494,127 individual returns filed that year.
The ads for this software can be enticing when they say it's easy to use, it's completely safe, and the companies "guarantee accurate calculations." But you should know the IRS only checks commercial software for "transmission suitability"—meaning the software interacts with the IRS computer system for electronic filing purposes.
Those "guarantees" of accurate calculations are simply a statement that your computer will correctly add up the numbers the tax software generates. It should: It's a computer; that's what it's supposed to do. There is no guarantee the tax software is accurate when it comes to IRS regulations. In fact the IRS states, "There is, however, no direct evaluation of software packages for accuracy or usability."
And arguably, with today's anxiety about identity theft, perhaps you should be concerned when the IRS further warns, "Little is known about the security and privacy of taxpayer information held by the companies."
If you are only filing a 1040EZ return, using just the standard deduction for your filing status and your personal exemption(s) as your sole deductions against your income, then by all means you should pay as little as you can to have your taxes prepared. On the other hand, if you don't completely understand the previous sentence, then be careful—you can easily get in over your head.
Unfortunately I can't promise that going to a preparer is a safer bet. In 2008, the Government Accounting Office did a study of 19 outlets of commercial tax preparation firms. Here's the bad news: Only two of the 19 tax return preparers had the correct tax liability and refund amounts on the returns they prepared, and according to the study, all 19 made some kind of mistake.
In 2007, the New York State Department of Taxation and Finance reported that "51 out of 170 preparers visited over an almost three-year period—some 30 percent—actively offered to coach their clients in tax fraud efforts." The study found this behavior throughout the industry—among ordinary preparers and licensed CPAs alike.
That should come as no surprise. Only four states have passed legislation overseeing return preparers. Oregon and California have been regulating them since the 1970s. Oregon's demands are the most stringent, requiring a minimum of 80 hours of basic income tax law education and then passing Oregon's tax preparer examination. Additionally Oregon preparers must complete 30 hours of continuing education each year. California comes in second, calling for 60 hours of basic tax education the first year and then 20 hours each year. There are additional standards in both states that must be met to prepare taxes for a fee. Maryland and New York have recently passed legislation and will begin regulating return preparers in the near future.
The best news is that the IRS is becoming more active in confronting the issue. Within the next two years, all non-enrolled preparers (those who are not lawyers, CPAs, or enrolled agents) must pass a standardized test to become a "Registered Tax Return Preparer" and then complete a minimum of 15 hours of continuing education during each subsequent year.