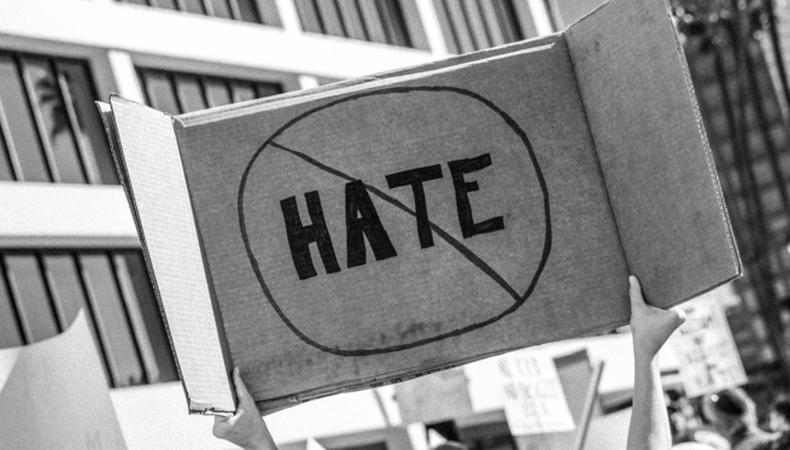 Canadian actors, now is your chance to appear in a feature film that will bring you across continents. The feature film "Hate" is now seeking a lead and supporting actor near Toronto, Ontario. Plus, a campaign is seeking teens who want to make a difference in their communities, a short project needs female dancers, and "Justice Theatre" needs touring actors.
"HATE"
Your love for acting is strong enough to conquer this gig: the feature film "Hate" is seeking lead and supporting actors. An ambitious film based in North America, India, and Africa, "Hate" will tell the tale of hate and the people who fall victim to it. A white male actor, aged 30–35, is wanted to play the lead role of Theo. There is also a supporting role for a white female actor, aged 25–25, to play Anna. Actors applying for this role should be aware that the subject matter deals with the issues of rape and physical abuse. Both roles will require partial nudity and stunt work. The film will shoot for six days in November in Toronto, Ontario, followed by six days in Nigeria and six days in India during January 2019. Pay will be $300 per day. Airfare and accommodations will be provided for all. Apply here!
YOP CAMPAIGN
Turn your love for volunteering into a paycheck for once. The brand YOP is now casting a campaign and seeking young people, aged 14–18, who are involved in their communities, want to make a difference in their surroundings, and are eager to share it on camera. The campaign will shoot in Montreal, Quebec, Vancouver, British Columbia, and Toronto, Ontario. All participants will be paid. Apply here!
LA DANZA DELLE STREGHE
Jolene Dosch Casting is now seeking dancers of all backgrounds and levels for the short film project, "La Danza Delle Streghe," a film exploring the objectification of the female form. Female dancers, aged 18 and older, are wanted to create a large ensemble piece with contemporary dance. The project will shoot on Sept. 23 in Vancouver, British Columbia. This will be an unpaid gig. Apply here!
"JUSTICE THEATRE"
Serve justice this season with People's Law School, an organization that has brought awareness to bullying, the law, and Canada's court system to the schools and communities of British Columbia. Actors, aged 18 and older, are wanted to join "Justice Theatre," a touring production. Rehearsals and performances are ongoing from October 2018 to May 2019 throughout the Lower Mainland and Interior British Columbia. Actors will be paid $70–$90 per day. Apply here!
Looking to get cast? Apply to casting calls on Backstage.