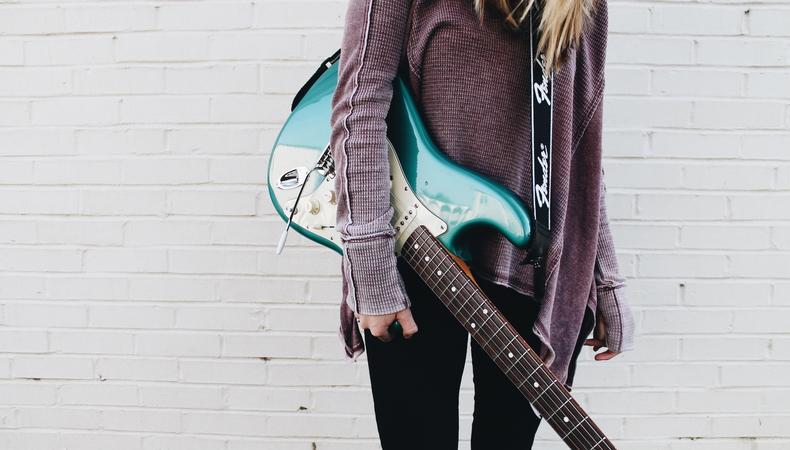 There is a gig in today's roundup for everyone—young actors, adults, and even one for a newborn! Join a musical casting all roles in Toronto, a short film is seeking child actors, including a newborn baby, for a few major roles. Plus, an independent feature film is casting worldwide to find leads for a California shoot, and a series of over-the-top short videos needs expressive actors.
"WE WILL ROCK YOU"
The musical "We Will Rock You" is currently casting all roles. The story follows "a group of rock rebels known as Bohemians who struggle to restore the free exchange of thought, fashion, and live music in a distant future where everyone dresses, thinks, and acts the same." The production is seeking male and female talent, aged 18–50. There will be auditions by appointment in Toronto, Ontario on Oct. 23–25. Rehearsals begin on Feb. 5 and performances run from March 7–17 at Fallsview Casino in Toronto. Apply here!
"THE BEAT"
Don't try to stop "The Beat"—join it! The independent feature film, which will follow a woman who returns home for her brother's funeral and forms new relationships within the community that will lead her on a dark path challenging everything she believed to be true, is now seeking talent worldwide. A male actor, aged 28–38, is wanted to play the lead role of Kip, a good-looking, bisexual stripper. Full nudity and sexual situations with multiple genders will be required for the role. There are additional lead and supporting roles for cis and trans talent, aged 18–65. Nudity will be required for several of these roles. The film will rehearse in December and shoot in January 2019 in Los Angeles. Pay is $125 per day, with travel and lodging provided for out-of-state or country applicants. Apply here!
"GAME OVER"
"Game Over" is looking for a few actors who are just getting started! The short film based on an award-winning story is currently seeking two experienced child actors and a baby for the production. Two male actors, aged 9–12, are wanted to play the lead roles of William and Colby. The chosen actors must be able to show a wide range of emotions, including fear. A demo reel is appreciated but not required for both roles. Additionally, a baby, aged three months to one year old, is needed for a couple of scenes. The baby will be held by an actor and will also be filmed in a crib, so they must be comfortable being held by somebody unfamiliar. "Game Over" will rehearse this fall and shoot in January 2019 in Toronto, Canada. The child actors will be paid $200 per day, and the baby will be paid $75. Apply here!
"SUPERCHARGE"
Justin Morrison Photography is now casting "Supercharge," a series of three short, 15-second videos depicting very over-the-top reactions. Two actors, aged 18–35, are wanted for the very theatrical roles of phone users who are, at first, hocked and dismayed at losing their monthly data allowance, and then ridiculously happy that it has been saved. The series will shoot on Oct. 9 in the morning at the University of British Columbia in Vancouver. Pay is $50 for the one-hour shoot. Apply here!