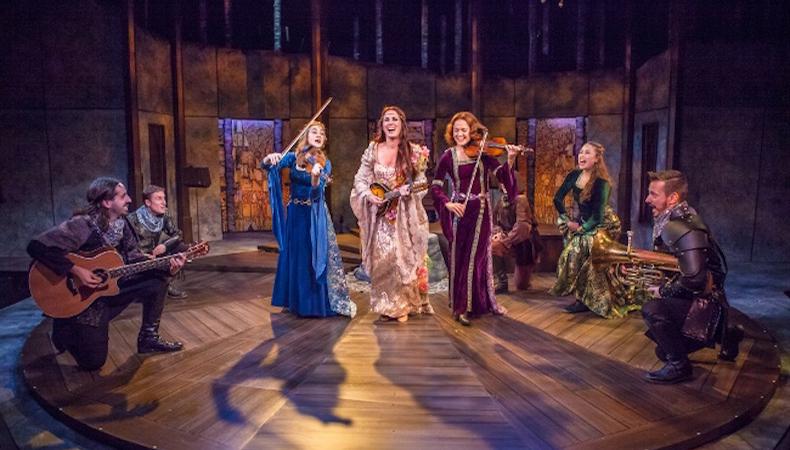 LORT companies around the country have an obligation to present theater by the community and for the community. In areas such as Chicago, Boston, and Washington, D.C., this often involves showcasing artists onstage who are very much a part of that community. But when you're the only LORT house in the Upper Hudson–Mohawk Valley, consisting of Albany and its surrounding counties, that's nearly impossible; there are only 38 active members in the Upstate Equity Actors' Alliance.
When Capital Repertory Theatre casts its season, less than a quarter of its actors are on local contracts. Artistic director Maggie Mancinelli-Cahill explains: "Young artists come here for college, and when inspired, they go to New York. They're not interested in hanging out with only one LORT theater where you can make a living wage."
Whether working with Equity or non-Equity members—or local or New York City–based actors—Mancinelli-Cahill leads with a clear sense of respect and appreciation. "Making a home for artists is what keeps me up at night," she says. "We want artists to get living wages." Still, she understands the confines of the company: "We're a LORT D theater, so it's not like anybody is going to get rich getting a contract here. But they will be respected and treated to the absolute best degree we can."
Capital Rep holds casting calls locally and in New York City. For non-Equity members and EMCs, Mancinelli-Cahill recommends the trip to Albany. "You really ought to come up here," she suggests. "Chances are very good you'll be seen! Generally, we're not as busy as we are in the city."
The turnout in the city still surprises her: "There is nothing more humbling than open auditions in New York City." For the company's recent production of "Camelot," Mancinelli-Cahill assembled a cast of actor-musicians. "We had people coming in who could pick up any instrument and play it," she recalls. The cast included Jane Pfitsch, an alum of "Cabaret" and "Company" on Broadway, who played five instruments in the show.
Capital Rep has worked with New York casting director Stephanie Klapper for 25 years, and Mancinelli-Cahill considers her an extension of the core staff. The secret to their collaboration is rooted in a shared appreciation for the artist and the work. "She has taught me that when we put an offer out, it's real," Mancinelli-Cahill says. "She works with agents to say, 'This is what the theater can do. So don't come in and ask us for the moon, because this is an honest offer.' "
READ: The CSA Breakdown on Stephanie Klapper
Mancinelli-Cahill is one of the few female artistic directors in LORT. When she joined Capital Rep in 1995, the company was in extreme economic distress. "It's female lore," she says, "but we know that if something is in trouble, we have a better chance going into that situation. People are more willing to take a chance."
She credits the League of Resident Theatres for its commitment to diversity and representation—not just onstage, but in leadership positions: "We tend to stay someplace and make ourselves part of the community, but there's going to be a turnover. We're getting older, and we're looking for that next group that's going to come in. LORT is focused on helping that be more diverse."
That eye on the future also comes through in Mancinelli-Cahill's treatment of her fellow artists. "We have actors from our community who move on, but it's the road to get to the next step that's important. That's why the regional theater movement exists. We carry on the torch."
Ready to work at a Tony-winning regional theater? Check out our theater audition listings!