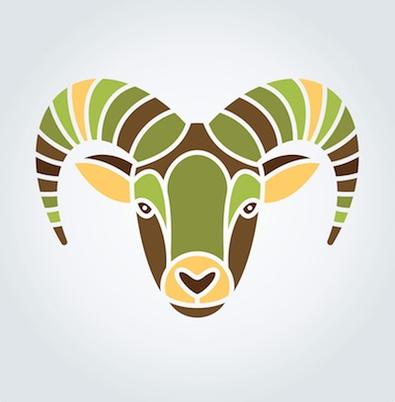 Capricorn (December 22 – Jan 19)
You're being awakened down to the roots and may realize reaching farther actually grounds you. Because you're so aware of both your abilities and the cost to really go after them with your full gusto, it's hard for Capricorn to rest easy until they become all they can be. Just realize it may not happen overnight. The good news is Jupiter, the planet of growth and expansion, will be turning direct in your career house on June 9. If you've been reviewing, reflecting, hemming and hawing when it comes to stabilizing your role in the larger world, the stage is a little more clear to move ahead. Sometimes we are held back by retrogrades in order to cultivate clarity.
The love life might also be kicked up a notch as magnet Venus enters your 5th house of love affairs and creativity. It's important to listen this month and then take action. A great day to really tune in is the Full Moon on June 9, which will join Saturn in your Twelfth House. It's the perfect time to get lost in music or something equally transportive that opens your inner intuition and that wise old soul you have. Your subconscious will be lit up, and if there are lingering fears that make themselves known, be grateful for the information. You're are putting together the puzzle pieces of your life. If it was too easy, no one would find you or your work as interesting. As much as sturdy earth signs like yourself don't necessarily love change, just laugh and go with it. You're in less control than you think and that can actually be comforting.
Kelly Chambers is a writer, actor, and astrologer living in Los Angeles. She can be reached for private astrology readings through her website theastrologersdaughter.com. You can also check her out in the web series "Break Hollywood with Nice & Fargo," a comedy by actors for actors. Follow the latest in cosmic news on her Instagram and Twitter. She welcomes your comments and insights.
Ready to see what else June has in store for you? Check out our film audition listings!