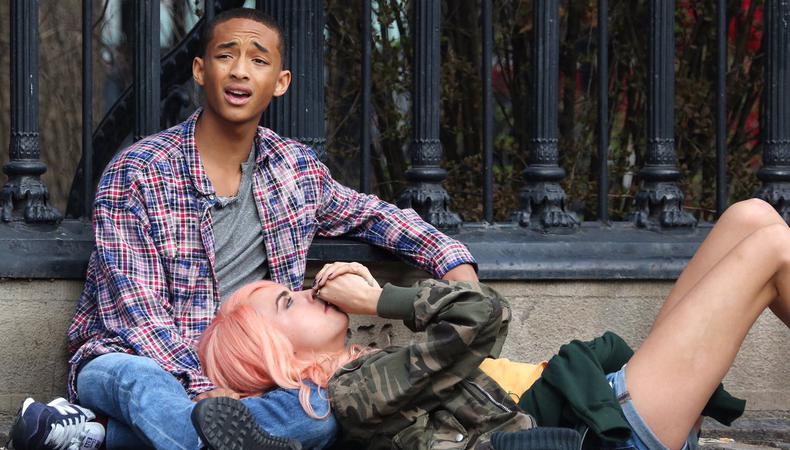 The following Career Dispatches essay was written by Mitja Okorn, director of the upcoming film "Life in a Year," which will be streaming on Amazon Prime beginning Nov. 27.
Although I started my directing career in Slovenia and somehow ended up making movies in Poland, my dream has always been to come to America and direct a feature film in Hollywood. This week, that dream comes true as "Life In A Year," starring Jaden Smith and Cara Delevingne, and executive produced by Will Smith, Jada Pinkett, and James Lassiter, debuts on Amazon Prime Video.
Looking back on "Life In A Year," the one constant is that I always trusted the emotion of the story. When I first signed with the Gersh Agency, "Life In A Year" was literally the first script to land on my desk. Over the next eight months, I must have read 100 more, but out of all of them, it was the only story that I connected with emotionally. Even though us Eastern Europeans might be known as tough, cold, "potato eating and vodka drinking" people, I'm not ashamed to admit that I cried the first time I read the script. And when that happens, the choice of directing such a script is an obvious one.
Directors often change scripts when they sign onto a project, but I didn't want to change this one; I wanted to add to it. So I pitched my ideas and producers Clarence Hammond and Caleeb Pinkett loved them. I spent the next two years with writers Jeffrey Addiss and Will Matthews, taking what was already there and digging deeper into the characters and the journey they were on.
After two years, we realized we may have an amazing script, but it means absolutely nothing if you can't find the right actors to pull it off. Jaden Smith was attached to the project from the beginning, and thank god for that, because he's perfect for it. But finding our lead actress had us worried—well, not all of us. My assistant Jan Belcl knew from the very beginning who would be perfect for the role of Isabelle. He said, "You need to cast Cara Delevingne."
I started watching Cara's movies, but what made me completely fall in love with her was when I went down the YouTube rabbit hole and watched every single "Cara Delevingne's 10 funniest moments" video out there. Her energy in these videos was just so pure, honest, crazy, special, and funny. I mean she plays guitar, drums, and as a cherry on top, she also beatboxes. I thought she was one of the most charismatic and unique people out there and that was exactly the side I wanted to explore and show in "Life In A Year." From that moment on, there was no "Life in a Year" without Cara. I am glad Cara felt the same and then we were off…
…To the first table read, where I found myself sitting next to Will Smith. Yeah, just a normal Tuesday for me, sitting beside the biggest movie star out there. No biggie.
Anyway, that day was the first time I heard my actors read the script out loud and I could finally see all of the pieces coming together. And the moment I finally let go of all doubt was during the last scene, when I looked around the room and saw everybody having that solemn "I'm not crying, you're crying" look. I looked over to see Will Smith tearing up and I thought, This film is going to be beautiful! Emotion always rises to the top.
Bottom line is: This was an all-around amazing experience, and "Life in a Year" was the best first American movie I could have made. I loved my actors and I loved my producers. A special thanks goes to my producer Clarence Hammond, who took a big gamble hiring an unknown Polish director from Slovenia. Thank you, Clarence.
And now, the only thing that I hope for is that the movie will make everybody cry the same way it made me cry the first time I read the script.