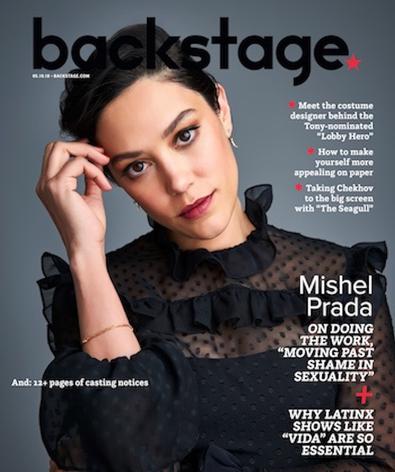 For Mishel Prada, Starz's upcoming show "Vida" represents a new kind of opportunity. For one, this is the first television gig she's booked. But it's also a turning point for the larger community it represents. Created by Tanya Saracho, "Vida" centers on Prada's character, Emma, as she returns home to East Los Angeles after her mother passes. Along with her sister, Lyn (Melissa Barrera), Emma sets about putting her mother's affairs in order only to find one obstacle she hadn't anticipated: Her mother, the same one who'd all but shipped Emma off after she'd found she was attracted to girls, had been living with Eddy (Ser Anzoategui), a same-sex partner of her own. As they grieve for the loss in their lives, these three women must come together to keep the building they now co-own—despite having very different ideas of what to do with a hot property in an ever-gentrifying area of the city.
Soaked in East L.A. culture with dialogue that organically shuttles between English and Spanish, "Vida" is, in current parlance, "queer and Latinx af." Characters go to brujas to help rid themselves of guilt; guys enjoy being rimmed by the girls they're sleeping with; and neighbors are quick to use words like "pocha" and "whitina" to call out light-skinned girls on the street.
During a March chat in Brooklyn with Backstage, Prada is giddy about finally putting "Vida" out into the world. She's incredibly proud of what she's helped create, tackling as it does notions of identity and sexuality in refreshingly candid ways. Nevertheless, she can't contain the apprehension that comes with inviting others to see what you've spent so much energy on. "It's always like, 'Does anybody else want to see my kid play Little League? He's really good, right?' "
The added nervousness comes from knowing this is a show that hopes to break ground when it comes to representation. "Vida" isn't merely about these two Latina sisters; it is very much a show interested in breaking down different kinds of Latinidad. Saracho's show is focused on characters that demand audiences question the way Latinx identity in 2018 intersects with race, sexuality, and class. It's a show that places "representation matters" as its bedrock, not merely as its end. This is what excites Prada most. "I want this to inspire other networks to take chances on stuff like this. What Starz has done is given us this openness that doesn't come along often enough. I would feel so happy if this was the door that got cracked open so that other networks and other production companies started putting their money on other types of shows, other types of movies."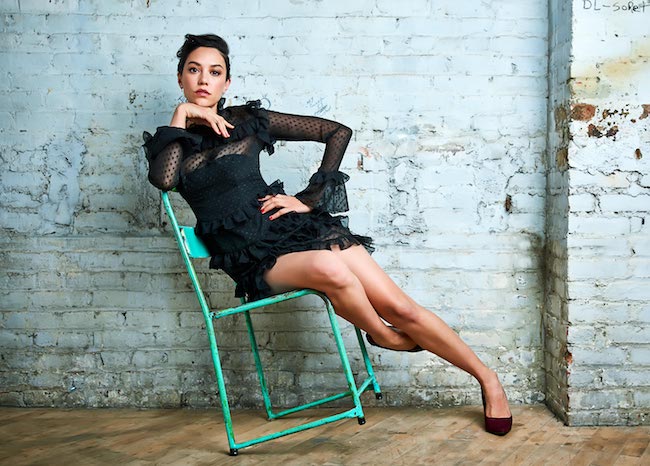 It was a similar moment of inspiration that eventually helped her connect with the person who cast her in the role of Emma. As part of the cast of "Fear the Walking Dead: Passage," Prada was invited to attend the Creative Arts Emmys last year, where the web series spinoff was nominated for two awards. All dressed up and wearing a pair of earrings that belonged to her grandmother who'd come from the Dominican Republic as an immigrant, Prada had a front-row (well, third row) seat to see Carmen Cuba win the Emmy for casting "Stranger Things." Cuba's speech moved Prada so much that she later found her at a party and told her how much it meant to see a fellow Latina up there onstage. Soon after, she got a chance to read for Emma in front of Cuba herself, booked the role, and a week later was shooting the very first episode of the show.
READ: How Carmen Cuba Cast 'Stranger Things'
For an actor whose only other major credit is the AMC web series, "Vida" was a welcome boost to her self-confidence. Despite always knowing she was attracted to performing—Prada would often regale friends at her parents' dinner parties with makeshift dance recitals—she confessed that she struggled with owning her dream of becoming an actor. "It was something that I loved, but there was this idea that it was really difficult putting yourself out there as a struggling actress. Especially in a place like L.A., which I think disrespects actors so deeply." For a long time, she fought being labeled as that girl who's a "working actor." Partly it was for fear of the condescension it elicited ("Oh, you're an actor? In L.A.? Of course!"). But also, not committing herself to that identity meant there was less on the line. It wasn't until a friend sat her down and pushed her to acknowledge that acting was something she was not only good at but wholly devoted to that it finally clicked. "I just made the decision of not caring about how other people saw me."
There's a bit of that in Emma. A buttoned-up businesswoman, she's the yin to her sister's carefree yang. She may be called a "puta" by an activist on the street, but she brushes it off like it's no big deal. But the more time Emma spends back home dealing with her grief and immersing herself back in the barrio she grew up in, her many layers come to the fore. It's the kind of role an actor, especially one of Latinx descent, dreams of landing. "How amazing is it that we get to play characters like that? With the world of playing the maid and sexy Latin lover, all of those things—to be able to play these three-dimensional beings that are very American? That's amazing."
But while Emma comes off as a force that never sways, Prada began working on the role by focusing on what she saw as her "very soft center": "Who was she as a little girl? What are her deepest, darkest wishes and hopes? For me, here was this little girl who really wanted to be loved and wanted to be accepted—and then couldn't—who was pushed away. So when you have something that's so soft in the middle, what do you need to do to protect that? Everything is a protection for her."
Emma's more prickly aspects come through most clearly in the bedroom. Used to always being in control, her sex scenes in the show veer into quite dark territory. "It's kind of a little bit messed up, a little damaged," Prada admits. "But that's OK—we all have baggage." When she hooks up with Cruz (Maria-Elena Laas), the two engage in some decidedly erotic play where who's on top (and who's lying down, sucking on the other's toes) is as much about power as it is about desire. These scenes never feel gratuitous, but they demanded a lot from their actors. Prada knew they were coming. The breakdown for the part, after all, included that oft-scary stipulation: "nudity required."
Prada didn't take that requirement lightly. It's something she and her fellow actors discussed before even getting their parts. "None of us were 100 percent comfortable with it, because of where we've come from in Hollywood," she admits. "I think, as actresses, we've really felt the need to protect ourselves." In the age of #MeToo, Prada speaks keenly to the way female performers have long had to navigate potentially unsafe sets, which has had the unfortunate effect of shrouding onscreen nudity with the prospect of exploitation. "So we've gotten to this idea of nudity as something that lowers your cachet or your worth. Or you hear, 'Save it until you get a good paycheck and make it into this thing that you can make money off of.' " But with a show like "Vida," Prada had an inkling it'd be different. The part was so good and she felt she'd be so well taken care of that the sex scenes didn't feel as daunting as they might have somewhere else.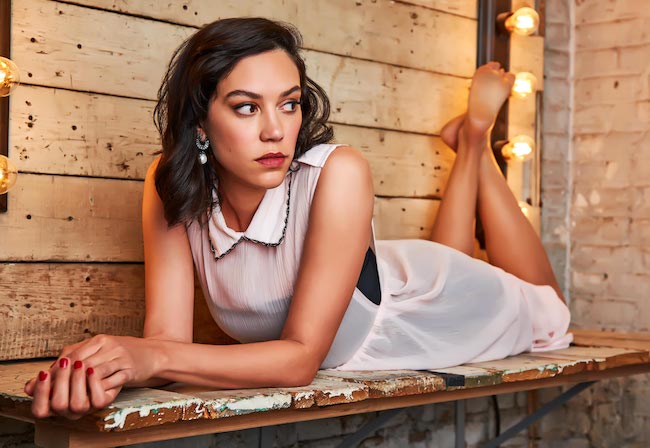 "I have nothing to compare it to, but I hope I haven't peaked! It was amazing. What I loved is that I didn't ever feel exploited. There were a few times where we were able to ask for an all-female set. And that was possible!" Prada credits Saracho with setting that tone. The former "How to Get Away With Murder" and "Looking" writer took great care in staffing her show with a mostly female crew, itself a rarity among TV productions, knowing it would help serve these stories. "That was such a blessing, because it helped me feel a lot more comfortable and safe and feel like we were moving past this idea of shame in sexuality and nudity."
To hear Prada talk about her time on the "Vida" set is to see an actor light up at what's possible when being led by someone who understands the value of having women behind the camera. "Tanya is a superhero. The interesting thing with her is that she has this incredible strength and this incredible vulnerability. She never covers up when she's doubting herself. It's just been this thing where she has no problem showing when she's scared or nervous or isn't sure. But she just keeps pushing through. She's such an inspiring person to be around. It reminds you that it's normal to feel those things."
It's a lesson she's taken to heart. "So much of me for a long time thought that I couldn't be an actor or couldn't be an artist because of self-doubt or uncertainty. And then after a while I realized, Oh, that's part of it. That doesn't actually go away. But you just keep going. You just keep swimming."
Check out Backstage's TV audition listings!
Photographed on March 28 in NYC by Matt Doyle; makeup by Katie Mellinger; hair by Brandie Hopstein; styling by Lauren Taylor