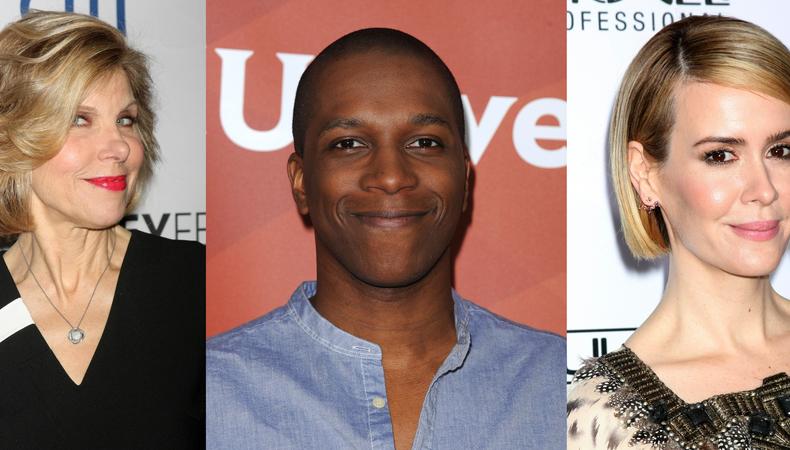 Backstage rubbed elbows with some of Broadway's best in 2015, asking for the kind of advice early-career actors can use in their everyday lives. Whether it's reflecting on what they wish they'd known or offering thoughts on how to endure audition after audition, below are a random assortment of pointers from 15 of your favorite stage veterans to take you into the new year!
Christine Baranski
When Baranski—an Emmy winner, two-time Tony winner, star of "The Good Wife," and all-around goddess—gives you acting advice, you better listen. "I think we're all terribly hard on ourselves, especially when we're young," the actor said. Remembering her early days, and "every zit...I had so many," Baranski wished she hadn't been so "self-conscious about my looks. [I would] just keep looking at myself and judging, criticizing, just feeling bad about everything. The older you get, the more you just take that onus off yourself. It's really quite wonderful."
Jason Biggs
Asked if he would do anything differently in terms of his career, Biggs said, "Oh boy. I don't know. I honestly don't fucking know, man. I have no regrets.
"The thing about acting is, professionally anyway, there's so much downtime," the "Heidi Chronicles" star added; serious actors should fill their free time with any and all performance opportunities in order to avoid "not acting, waiting for the next thing. So I would find more outlets to act, whether that's community theater, improv, whatever, just get out and do it."
Rachel Dratch
"This is really cliché, but don't take your first rejection to heart," said Dratch at the 24 Hour Plays on Broadway in November. "Because they happen all the time. And you get used to them!" She then added, jokingly, "I guess if you get rejected every single time, then maybe take that to heart."
The comedian also recalled moving to Chicago and being rejected from Second City's training center. It wasn't until a second audition she began the career that eventually led to "Saturday Night Live." "If you can try to write something for yourself, create your own voice, your own thing, then you won't have to sit around so much waiting for someone to cast you," she advised. "Especially in comedy, it's about your perspective. That took me a while to learn."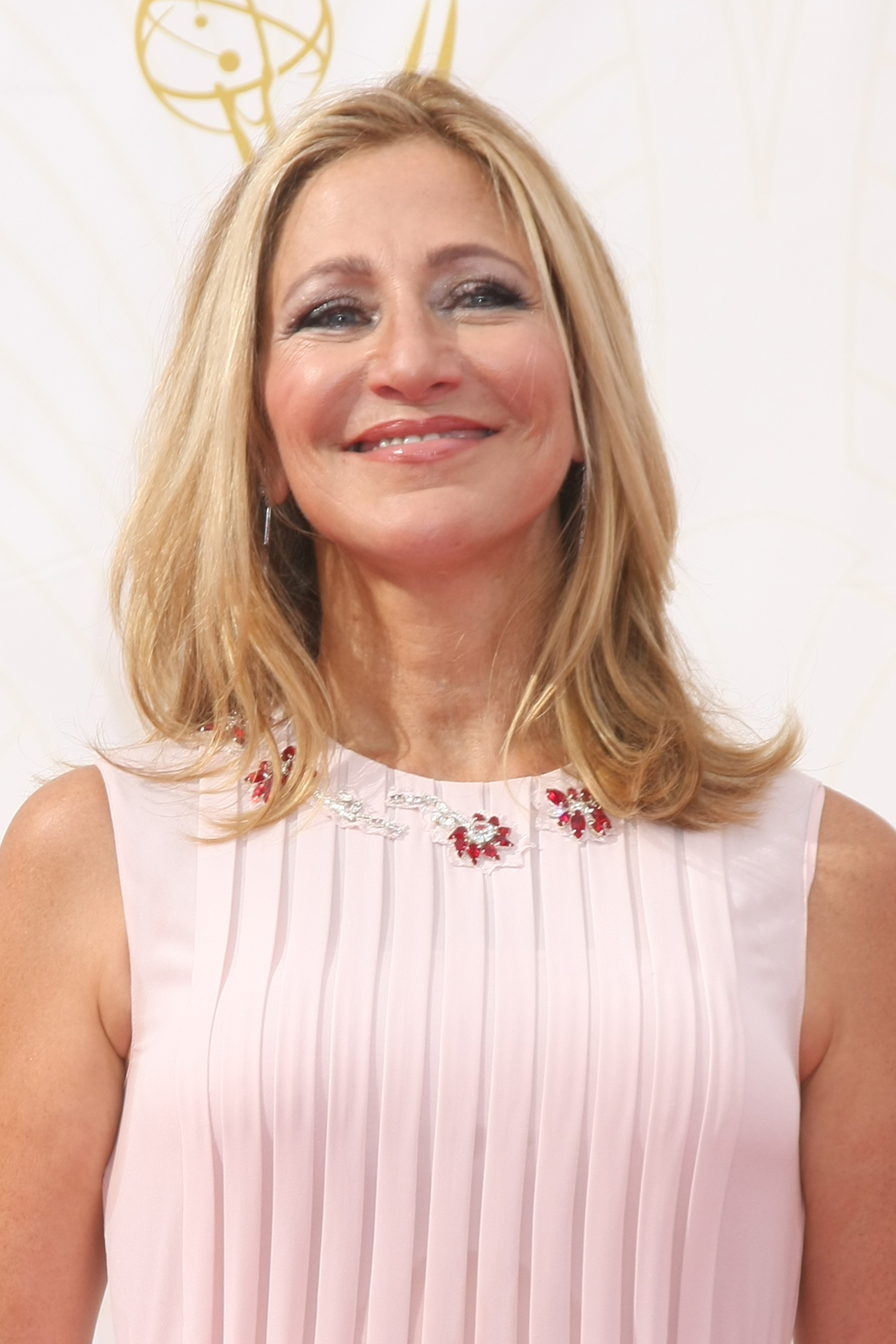 Edie Falco
"Just do anything you can get your hands on," recommended Falco, the Emmy-winning star of "The Sopranos" and "Nurse Jackie" and Tony nominee for "House of Blue Leaves." Reflecting on the beginning of her successful career, she said, "That's what I did for many years. Any script that was available, I grabbed it and just did it."
When asked about what advice she'd give her younger self given access to time travel, she responded, "Just to enjoy myself more! Not to worry so much."
Lena Hall
"Define who you are—to yourself," counseled Hall. "It is easier to learn who you are rather than guessing who they want you to be." The Tony-winning "Hedwig and the Angry Inch" singer said that advice applies especially to a working actor's auditions. "It's easier to walk into an audition knowing who you are, more than what they want you to be." She added that generosity and politeness go a long way: "I'm a big believer in karma. As much as you give, you get back, and then some. Everything goes into a circle."
James Monroe Iglehart
Back when Iglehart was a working actor in California, he used to ask random people the quintessential question: "How do I get cast?"
At Only Make Believe's gala, which Iglehart was hosting, the Tony-winning "Aladdin" star said the answer to that question was simple: read industry trade publications. "I used to look at the auditions [in Backstage]. Because I didn't know anything about it. You gotta get the trade papers, you gotta get Backstage." Along with a Backstage subscription, Iglehart recommended enjoying "what you have at the time.... It's funny because the bigger you get, the harder it gets. And you don't think about that. You're like, man, when I get big it's gonna be great. But actually it's more busy, it's less sleep. There's more to do, more people to talk to—which is great! But you're not thinking about it [early on]. So enjoy that. You can't go back."
Rob McClure
"You have to stop being the next so-and-so and figure out how to be the first you," McClure recently told Backstage. In his early performing days, the Tony-nominated frontman from "Chaplin: The Musical" wanted to copy the great Anthony Warlow's career. "Sooner or later you look in the mirror and you realize that if they want Anthony Warlow, they will get Anthony Warlow. I needed to stop imitating the performers I admired and start figuring out what it was that I had to offer." For those playing the audition game, he recommended asking that very question: "What does my particular bag of tricks bring to this gig? And then there's confidence to be had in that because you can walk in and say, 'Hi, I'm Rob McClure, this is what I have to offer your experience. If that's useful to you, great, and if it's not, I have five more of these today.' "
McClure added that when they were auditioning female actors to play opposite him in "Honeymoon in Vegas," he saw dozens of talented women who didn't book the role because they were taller than his 5-foot-7 frame. Thinking in terms of "good enough," he concluded, never helps. "Start thinking, 'right for it' or 'not right for it.' It's less personal; you're not beating yourself up so much. Any director will tell you when they see 500 people, 498 of them are really, really great. And two of them are right for it. There's a difference."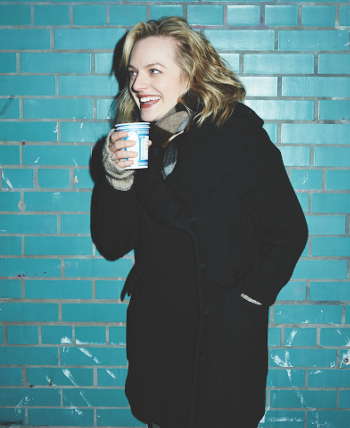 Elisabeth Moss
Chatting about her work in the Broadway revival of "The Heidi Chronicles," Moss gave Backstage plenty of pointers. "All my advice is so cheesy," she said with a laugh. "You know, 'believe in yourself,' that's the obvious one. 'If you don't, nobody else will,' I love that one. But also, don't do anything for the wrong reason. Don't do anything for money, don't do anything because somebody told you you should do it."
The "Mad Men" star added that she loves talking to other working actors because she still feels connected to the auditioning world. "I'm still very happy and surprised when I get the job. Like, really, they want to work with me? They think I'm a good actor? I would definitely say that job, that audition you didn't get, you're not going to remember. You're just not." Throughout her prolific career, she said, the rejections far outnumber the booked gigs. (Moss did add, however, "I cannot believe we [actors] do this. I cannot believe we consistently put ourselves out for rejection and ridicule.")
Leslie Odom, Jr.
When asked for career advice, the notorious Aaron Burr of "Hamilton" kept it simple: browse Backstage casting listings. "Before an agent, pre-internet, I used to pick up Backstage and find my auditions," Odom, Jr. said at the 2015 Lucille Lortel Awards, where he was up for outstanding lead actor in a musical. "The first Broadway show I got was 'Rent,' which I'm positive I found from Backstage. And the first one I auditioned for was 'Aida,' and that was also through Backstage." If you want to be in the room where it happens, follow his advice.
Brad Oscar
Oscar had pointers specific to character actors. "I think as actors, certainly young character actors, we spend a lot of time trying to find our place—or I did, anyway—like, what roles can I play? What's available? What can I bring to the table? It took me a little while to sort of realize I'm special in my own way and I need to bring that to the table."
The Tony-nominated "Something Rotten!" actor also said beginners should simply trust themselves more. "I wish early on I'd felt a little more of that confidence. That's part of maturing in life, as well as, certainly, being an artist or performer.... If you worry about what everyone else thinks, where are you? Trust who you are and what you do."
Laura Osnes
If the Tony-nominated star of "Cinderella" and "Bonnie and Clyde" could give her early-career self one piece of advice, "it would be, be patient. There were several things I didn't get growing up that I wanted so badly—and wept over!—which were literally the same roles I got to play three, four years later on a grander scale." Backstage readers, she concluded, should know that "if it doesn't come that time, if it wasn't meant to be, then something bigger and better will come of it. Just have patience."
Sarah Paulson
"The goal should not be recognition and fame," said Emmy nominee and stage regular Sarah Paulson. Before being honored at MCC Theater's Miscast Gala, she told Backstage artists to focus on "the experience itself, not how it's received or what the result is. And this is something I only learned from doing, it's not something you can learn coming out of the gate."
She also remembered being inspired by what Bryan Cranston had said about auditions: they're simply an opportunity to make choices and practice your craft. "It's about the doing the thing itself that teaches you. If you just focus on that the other stuff will come; you won't be so hell-bent or so worried about getting it or not getting it."
Molly Ringwald
Ringwald is best known for her iconic onscreen roles as a teenager in "The Breakfast Club" and "Sixteen Candles," but has also appeared on the Great White Way in "Enchanted April" and "Cabaret." She broke down her acting advice based on age. "If you're still in school I would say, stay in school. If you're in your 20's I would say, keep educating yourself as much as possible—to diversify, and be prepared. I sound like a Boy Scout, but...be prepared, work on accents, work on your voice, study as much as you can so that when opportunity knocks, you're prepared."
Like others on this list, Ringwald wished she could go back in time and tell herself not to worry so much. "I mean, I wouldn't have listened but, you know, I would've told myself that."
Tracie Thoms
Thinking back on her career's early stages, the "Rent" star said she subscribed to the philosophy of "just throw stuff at the wall and see what sticks. I do recommend that in the beginning. I kind of knew this, but a lot of people don't now."
Building positive relationships, Thoms continued, is crucial for the burgeoning actor. "Say, 'Yeah, I'll do your little play.' Say yes! I had a year of saying yes to everything. That was after "Rent," "[The] Devil Wears Prada", saying yes to everything for a year. It's OK to say no, but don't be afraid to say yes."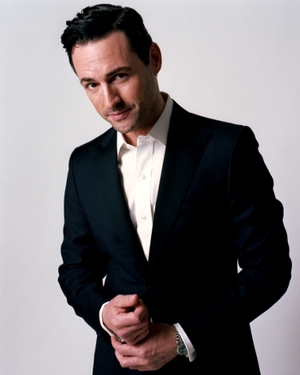 Max von Essen
Prior to being Tony-nominated for his stellar performance in "An American in Paris," von Essen told Backstage it's never too late to learn new tricks—but it takes a lot of work. "In this show...I've been challenged in ways I haven't been challenged before, even vocally, which is my strongest area. I haven't had to dance like this; I've never even tapped before and they've trusted me with a tap number! Granted, what I'm doing is quite simple compared to what so many other dancers in the show are doing but for me it's very advanced." Honing your craft, he added, never ends. "The truth is, you do get it. You spend that time and have that discipline and new abilities come."
Inspired by this post? Check out our Broadway audition listings!