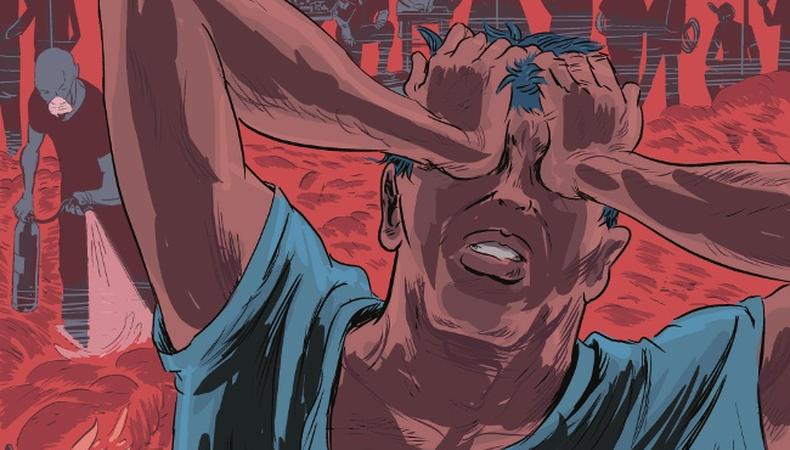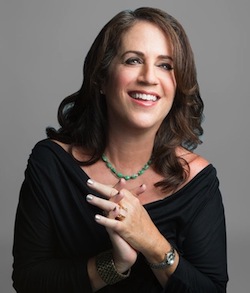 When I'm coaching actors for an emotional scene, we often have to dig deep into memories that are extremely painful. Many times, my clients are terrified to open that part of their psyche for fear that they won't be able to close the can of worms.
When an actor is doing a highly emotional scene or playing a heavy character, how do they keep themselves in a safe place psychologically so that they're not walking around like an open wound? Below is a small selection of tips, including some from Backstage Experts, teachers, and your fellow actors!
HOWARD FINE, ACTING TEACHER AND COACH
"Actors need an exit strategy. They tend to spend all of their energy on preparation to get in, but getting out is equally important and essential for mental health. This could include anything that brings happiness and peace to the individual artist. In the same way that an actor learns to focus on triggers to produce unpleasant emotions, they need to have a process that I call "returning to the light." I teach my students that emotional recall also includes experiences of love and joy. The actor needs a complete toolbox of positive and negative experiences to tap into."
CRAIG WALLACE, ACTING TEACHER, COACH, AND BACKSTAGE EXPERT
"The breath is the loudest bodily indicator of how we are feeling. Feel the emotion very specifically in the body and you'll find the truth in a safe and enlightening way. And once it's stored in the body, it's there for you when you need it."
ANDIE MACDOWELL, ACTOR
"It is an odd gift that actors' wounds have purpose; they are the colors we have and we get to use them. Our suffering and understanding of human frailty is how we create characters, and we all have life experiences to draw on. That is the great part about being an older actor, I have lived longer and I understand more about life. For me, it is a relief that I can use what I understand on a deep soul level and, in a way, it gives me a place to release pain. Being vulnerable is a part of the process and I want to tap into what I know and give it up. It's OK to feel lost and uncomfortable; what matters is that the person you create touches people. I would rather feel lonely while I am shooting than try to protect myself."
JEFFREY MARCUS, ACTING TEACHER AND COACH
"I find wardrobe to be very helpful in taking on and taking off a character and their emotional baggage. Even if you don't change from top to bottom, just changing a shirt or shoes can make a huge difference. Whenever emotions that can overwhelm you arise after an audition or performance, make sure you wash your hands and have a drink of water before getting in your car. Both of these are grounding and put you back in your body."
LILY MAE HARRINGTON, ACTOR
"You have to balance out the extremes. If you're screaming and crying for your job that day, you have to balance it out when you get home or in your trailer. Watch a funny movie, have your favorite snack, sing your most happy song, do some yoga. Find that other extreme."
Known for her work in film and television, producer and casting director Marci Liroff has worked with some of the most successful directors in the world such as Steven Spielberg, Ridley Scott, Mark Waters, Christopher Nolan, Brad Bird, and Herbert Ross. While working at Fenton-Feinberg Casting, she, along with Mike Fenton, cast such films as "A Christmas Story," "Poltergeist," "E.T. – The Extra Terrestrial," "Indiana Jones and the Temple of Doom," and "Blade Runner." After establishing her own casting company in 1983, Liroff cast "Footloose," "St. Elmo's Fire," "Pretty in Pink," "The Iron Giant," "The Spitfire Grill," "Untamed Heart," "Freaky Friday," "Mean Girls," "Ghosts of Girlfriends Past," "Mr. Popper's Penguins," "Vampire Academy," and the upcoming "The Sublime and Beautiful," which she produced as well, and the upcoming film "Magic Camp.".
Liroff is also an acting coach, and her three-night Audition Bootcamp has empowered actors to view the audition process in a new light. The class spawned an online course available at Udemy entitled "How To Audition For Film and Television: Audition Bootcamp." Visit Liroff online at marciliroff.com, follow her on Twitter @marciliroff and Facebook, and watch her advice videos on YouTube. You can also read her blog.
Take the plunge and check out some of Backstage's film audition listings!