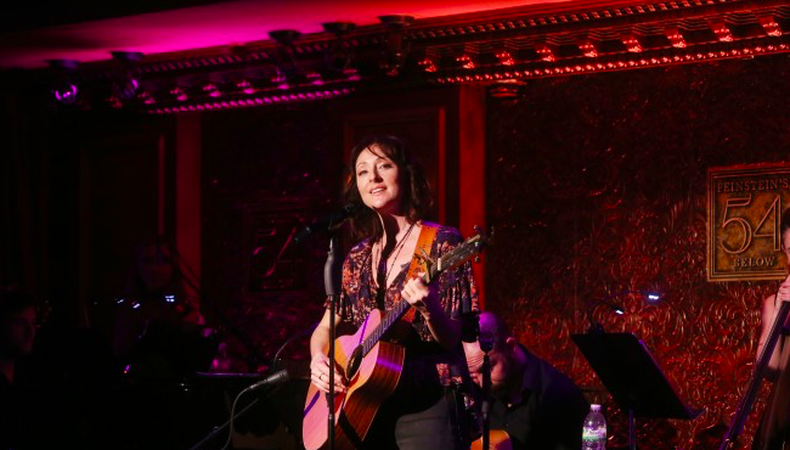 New York is the city that never sleeps, and with so many events and activities each week across all five boroughs, it can be hard to know what's actually worthwhile. Here are the events New York City actors should have on their radars this week.
A (bright) star returns to Broadway's living room.
After two previous—and sold out—engagements, Tony nominee Carmen Cusack returns to Feinstein's/54 Below for three shows on the evenings of Feb. 8, 9, and 10. The multi-talent brings her signature vocal prowess back to New York, fresh off of her "Bright Star" role reprisal on the folk musical's national tour. (Tickets start at $75)
Tonya and Nancy get the musical treatment.
Feinstein's/54 Below will also present the new musical "Tonya and Nancy" this week. If that title doesn't give it away, the rock opera depicts figure skating rivals Nancy Kerrigan and Tonya Harding (currently back in the headlines thanks to the Margot Robbie-starring feature "I, Tonya"), and will star Tony nominee Lauren Worsham and Broadway alum Ashley Spencer. The one-night-only production will be on Feb. 13. (Tickets start at $25)
Metrograph hosts Mary and Chloë in conversation.
In what will automatically qualify as the coolest event of all time, Chloë Sevigny, Mary-Louise Parker, and Alex Ross Perry will sit down for a Q and A, following a screening of "Golden Exits" at Metrograph on Feb. 9. The feature, which stars Sevigny and Parker and is directed by Perry, depicts a group of Brooklynites who see their domesticated world rocked by the arrival of an outsider. ($15)
Spend Valentine's Day with Alan Cumming.
No plans for Valentine's Day? Join stage and screen legend Alan Cumming as he brings a taste of his downtown bar Club Cumming uptown to The Met. Cumming will host an evening of "amour-themed song, spoken word, and all else that cabaret has to offer" on Feb. 14, with special guests on hand to pay tribute to St. Valentine. (Tickets start at $75)
A "Crazy" team sits down for a chat.
"Crazy Ex-Girlfriend" creator and star Rachel Bloom, along with series co-creator Aline Brosh McKenna, will sit down with Entertainment Weekly's Sam Highfill for a chat at 92Y on Feb. 13. The duo will discuss the musical comedy's third season, as well as share an exclusive clip of the season finale. (Tickets start at $20)
Support Planned Parenthood and the arts.
Wise Fruit, the artistic showcase "dedicated to the feminine divine," returns for its winter event "Arriving at the Table." Taking place Feb. 12 at Cielo in the West Village, the evening will include cocktails and world-class performances from some of New York City's most ambitious choreographers and artists. Best of all, one hundred percent of the evening's proceeds will be donated to Planned Parenthood. (Tickets: $20)
Get in on the action! Check out Backstage's New York audition listings!