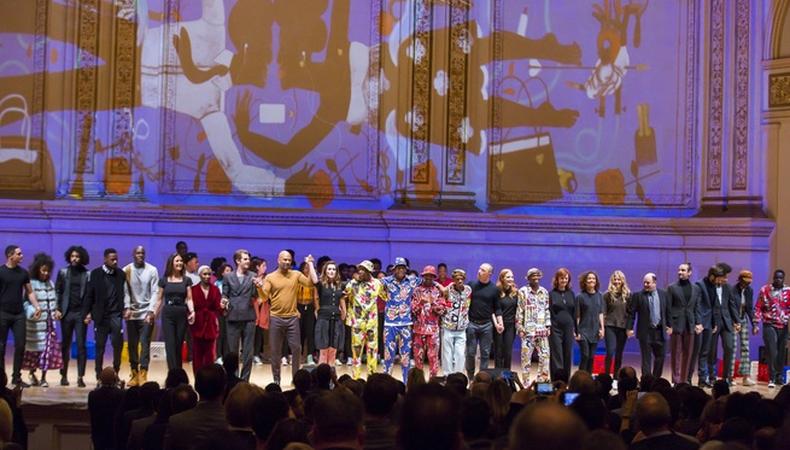 Learning a last-minute monologue is nothing new for an actor. It's part of the job to have to memorize and perform with little preparation. Many actors aspire to a time when they no longer have to audition for every role, but preparing monologues can even be an exercise for those who have won acting's highest honors. Carnegie Hall and Africa-based creative arts charity Dramatic Need hosted a night where Tony and Academy Award winners had to do just that.
On Monday, Nov. 13, Jessica Chastain, Jason Alexander, Anne Hathaway, Daveed Diggs, Audra McDonald, and more pros took the stage to perform "The Children's Monologues." Performed between musical acts, the monologues were adapted from stories written by children from Rammulotsi, a rural township in South Africa. Award-winning writers like Lynn Nottage and Jack Thorne turned their stories into powerful performance pieces delivered by that impressive roster of actors and directed by Danny Boyle.
The actors had just the day of the show to rehearse the material. For one night only, the skill of learning and performing a monologue in a time crunch was taken from behind the closed doors of an audition room and demonstrated by some of the most accomplished names in acting. During their short time on stage, these experts proved that the smallest choices can lead to a gripping performance, no matter how little prep they have.
READ: 12 Female Playwrights Young Women Should Turn to for Monologues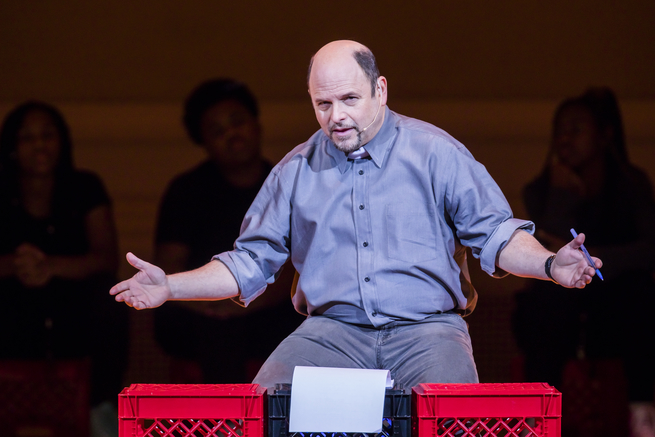 Jason Alexander: Be comfortable with silence.
Alexander performed one side of an interview-style conversation where the audience had to fill in the blanks of the other side using only his responses. The hypothetical conversation between an American missionary and a South African teenager became frustrating at times for Alexander's character, and his patience, use of silence, and small impatient details like shaking a pen that "stopped working" brought authenticity and dimension to a scene that required a lot of imagination.
James McAvoy: Pacing is important in more ways than one.
McAvoy told an ultimately heartbreaking story about his character's brother who saved up for a pair of shoes that were then violently stolen from him. The story recounts the time and effort the brother took saving for them and his character's protestation for the sacrifices his brother made to save the money. His manipulations in pace—slow when describing events, but fast when he recounted conversations or inserted an aside—turned an actor performing a monologue into a person relaying a true story.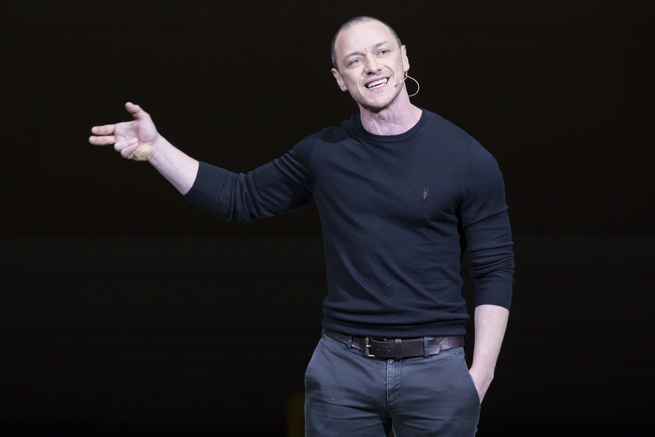 Susan Sarandon: Memorization isn't always essential.
Sarandon used notecards to cue her monologue, but that didn't keep her from delivering an emotional performance. Not all casting directors require memorization, but having a script in front of you doesn't mean you should be reading directly from it. During most of the monologue, Sarandon was looking to the audience reciting the words and at times glancing down at the cards without interrupting the performance. Had it been an audio recording, you wouldn't have known she had anything in front of her, and that's the way a non-memorized performance should sound.
McKinley Belcher III: Mannerisms make a character.
Belcher's monologue had parts where his character was impersonating the storyteller's mother. Whenever he assumed the mother's voice, he put his hands on his hips and it changed his entire body language. He was the only one on stage speaking, but those simple, wordless changes threaded into the delivery helped you imagine more people standing there.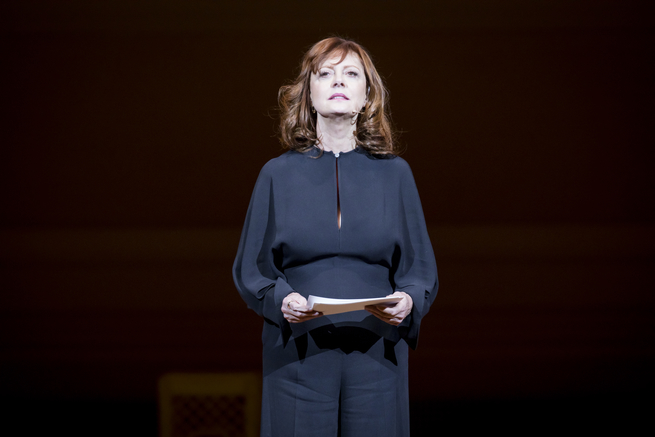 Jessica Chastain: Show, don't tell.
This is advice as old as time, but when Chastain recited a heartbreaking monologue that recounted a rape and its aftermath, the script included directives like "I cried" or "she laughed," straightforward emotions the audience can easily imagine. Instead of leaving it at that, Chastain cried when she said her character cried and laughed when she noted the girl's grandmother laughed while speaking to her, and that helped transport the listener to the bedroom where the girl would awake from a recurring nightmare to find her grandmother there to comfort her.
Audra McDonald: Make it big.
McDonald played a character named Biyonse who learned about Beyoncé and became a mega-fan. Her performance involved yelling, singing, and dancing, and she was joined on stage by the children from Dramatic Need. She sang loudly and exaggerated her movements and this enthusiasm made her performance funny and fun while still being believable. Bigger can be better, even if it seems like it's approaching a caricature.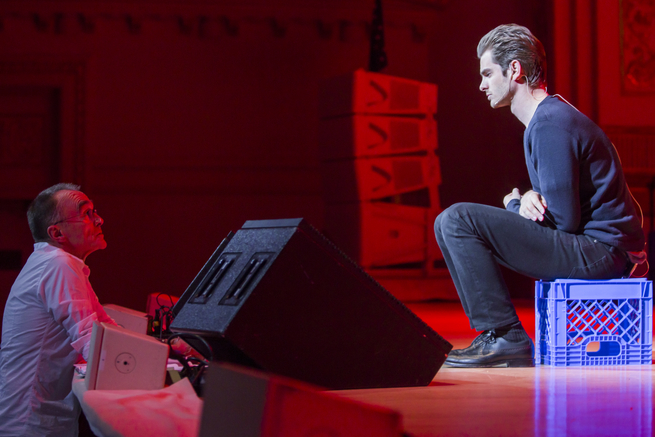 Andrew Garfield: Use your breath.
Another piece of advice many actors learn early on was demonstrated and exaggerated when Garfield told a particularly difficult monologue. A majority of the story was very emotional, and he spent much of his time on stage using exaggerated breathing, which enhanced the tension, frustration, fear, and violence his story included. The character suffered post-traumatic stress, an emotional state Garfield embodied on stage through his use of belabored breathing.
Photos via Chris Lee.
Looking to get cast? Apply to casting calls on Backstage.