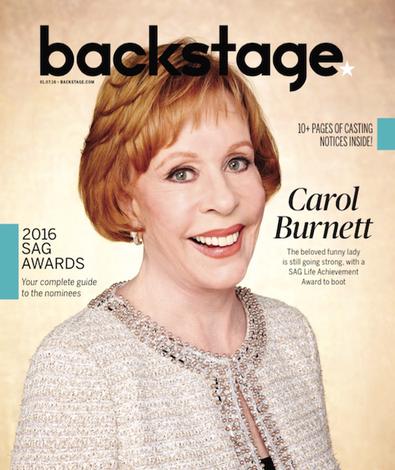 Carol Burnett has been beloved for so long, imagining a world without her iconic "The Carol Burnett Show" on CBS is virtually impossible. But if CBS executives at the time had had their way, America's most revered sketch comedian would have been starring on a sitcom.
Burnett signed a contract with CBS that featured "a weird caveat"—they had to put her on the air for 30 one-hour variety shows or pay her anyway. " 'It's a man's game,' " Burnett remembers being told by the suits. At the time, the successful variety hosts were men like Milton Berle, Dean Martin, and Garry Moore—with whom Burnett first came to prominence. Burnett held firm; CBS begged her to consider a sitcom; Burnett said no; and as a result, audiences got classic sketches like "Went With the Wind," "As the Stomach Turns," and "The Family" (later spun off into the syndicated series "Mama's Family," starring "Carol Burnett" co-star Vicki Lawrence).
Burnett's career is getting a bit more attention this year thanks to her being awarded the SAG Life Achievement Award at the Jan. 30 SAG Awards ceremony. "When [SAG-AFTRA President] Ken Howard called me, he said, 'We thought we had honored you, but we haven't yet,' " Burnett says in typical self-deprecating style. "I'm a little nervous. I don't like it when I have to get up and give a speech. 'Am I saying the right thing? Is this too long?' I loved the Kennedy Center Honors because you just sit there, smile, wave, and cry." Has she considered combating her nerves the same way she did all those years ago on "The Carol Burnett Show," by taking questions from the audience? She's delighted by the suggestion. " 'Yes, you, Meryl Streep, over there!' " she practices before laughing.
Not many people will ever have the wide-ranging career Burnett has had. She first made a name for herself by singing the novelty song "I Made a Fool of Myself Over John Foster Dulles" on "The Ed Sullivan Show"; conquered Broadway as Princess Winnifred the Woebegone in "Once Upon a Mattress"; established herself as a versatile comedian on "The Garry Moore Show"; won America's hearts with her own 11-years-long variety stint; worked in film with directors as varied as Billy Wilder, Robert Altman, John Huston, and Martin Ritt; and settled into a late-career victory lap with hilarious and welcome guest spots on shows ranging from "Mad About You" to "Desperate Housewives" to "Hot in Cleveland."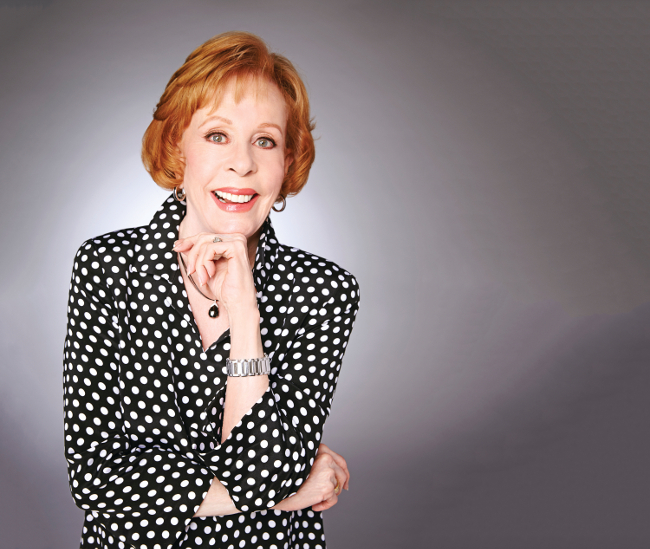 Not that it was always an unbroken string of successes. Burnett remembers auditioning for the original production of Richards Rodgers and Oscar Hammerstein's "Pipe Dream," having taken codeine to battle a cold—and that's all she remembers. "I went to the audition and I didn't even remember it," she says, laughing. "I remember going back to the Rehearsal Club and crawling up the stairs, but that was terrible. But there's one thing that helped me a lot when I was auditioning and didn't get a part. I don't know where this came from, but it sure helped me. I thought, You know what, it's not my turn. It's her turn. My turn will come."
She shies away from answering what advice she has for young performers today. "Ask anyone who's successful how they got there, you're going to hear a different story," she points out. "The main thing is that you should have a part-time job so you don't starve. And you have to have a fire in the belly. You have to really want it, and don't take it personally if you don't get a job. Because sometimes you're not the type. And sometimes it's somebody else's turn."
Want to read more? Check out our Backstage covers here!