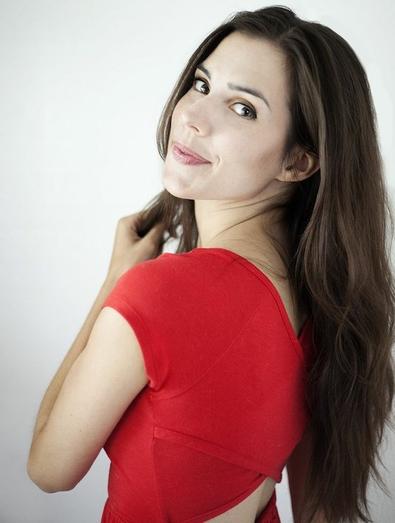 Atlanta-based actor Carrie Anne Hunt wears a lot of hats. When she's not booking roles on large-budget film and TV projects such as "Magic Mike XXL" and "Drop Dead Diva," she's spearheading Atlanta's SAG-AFTRA Indie Outreach Committee and co-producing projects for her company Artemis Rising Productions. Backstage caught up with Hunt at the Atlanta Film Festival where she hosted and moderated a workshop where actors pitched themselves to an audience of filmmakers and casting agents.
As an actor, producer, and now the co-chair of the Atlanta SAG-AFTRA Indie Outreach Committee, what can you tell us about the current state of indie film production in the Atlanta area?
There are so many wonderful, creative projects that are going on right now. We have so much talent here, both onscreen and off; it's a joy to watch the market continue to blossom and thrive. The focus of the committee is to help indie filmmakers better understand the SAG-AFTRA paperwork and to also bridge the gap with local SAG-AFTRA talent. We have started doing screenplay readings to support this and it's been a great success so far for both the writers and the actors. One thing I really love about this community is that everyone is so supportive and encouraging of each other's work. Many of my friends have their own projects brewing and I am constantly seeing new ones spring up. I feel that as our market continues to expand with the bigger productions, the indie production will also keep growing. It's really an exciting time to be here in Atlanta.
You've been successfully and consistently booking supporting work in film and television projects. How did you get started in the business?
I started out in theater and transitioned to film and television pretty quickly. I am lucky to have a family full of supportive artists who have always encouraged me to pursue my dreams and to dream big. My first major project was "Nights in Rodanthe" with Diane Lane. I had one whole line! I remember watching the actors in the larger roles and saying, "One day, that's going to be me." Then, it was the TV shows and I was thrilled. And then came "Magic Mike XXL" and it was so surreal to be sitting in my trailer and to think, I'm here, I made it! What now? Onward and upward, of course.
I'm excited about what the future holds, especially now that I am also working as a writer and producer. It's such a gift to be able to do what I love for a living. I really feel that as an artist it's my responsibility to help create positive change in the world through my work, and I'm grateful for every opportunity that I have created or been given to do that.
What advice do you have for actors, filmmakers, and producers who plan to stay stationed in the Atlanta area?
Keep showing up. Showing up is half the battle. Create amazing stuff, work hard, and be kind to each other. Building a strong support network is key and has really helped me and several of my filmmaker and actor friends. One other extremely important piece of advice that was passed on to me is to remember it's show business. So, spend just as much time cultivating your art as you do getting savvy with the industry and learning how the business side of it works. I've seen a lot of incredible talent fall through the cracks because they didn't know how to market themselves or their projects. Not just that, but all the things that go with your chosen field from contracts to set etiquette. It's so important! Above all, be brave and take risks. Don't get discouraged that you're not in L.A. or NYC and don't take no for an answer. Atlanta is a great place to be right now and has an excellent foundation of talented people that is only growing exponentially. Whether you're just starting out, using this as a springboard, or staying—this is a great market to build and grow in.
You have your own production company, Artemis Rising Productions. What can you tell us about any upcoming projects you have?
Yes! I started the company with my friend and fellow artist Lindsay Archer. We both believe that art, in its many forms, has an incredible transformative power that can bring about great change and powerful healing. Our vision for the company is to create works that inspire people to take that journey within themselves and then to carry it out into the world. It sounds very John Lennon of us, but…imagine!
Currently, we are in the developmental stages for our fantasy-adventure series "Otherworld." Our first step is creating a proof of concept that we can show to investors to help them see our incredible vision. We are absolutely on fire about this beautiful project and cannot wait to share it with everyone. The series is a bit of an homage to all the '80s fantasy films that we love like "Labyrinth," "Legend," "Willow," and "The Princess Bride." If you combine that with the complexity of something like "Lord of the Rings," that will give you a good feel for our series.
Support Hunt's Indiegogo campaign here, and learn about Artemis Rising Productions!
Inspired by this post? Check out our Atlanta audition listings!