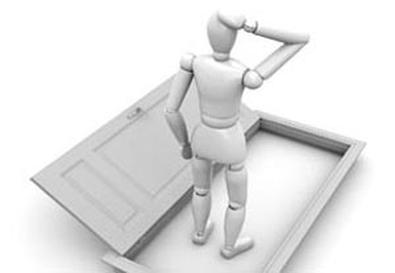 Sarah Finn
Sarah Finn Co., Los Angeles; W., Gridiron Gang, Coach Carter, Miracle, Castro's
Daughter, Iron Man, Dreamer: Inspired
by a True Story
It's a much more specific demand when we're casting really current figures—figures in the media, very visible figures. They're not just in history; they're people our audience would know very well. What we're really trying to capture is the essential quality of that person. But it's also very risky, because with public figures, we know that everyone will have an opinion and approve or disapprove of the casting.
It changes the casting process also because when we approach a film, we always try to be colorblind and look at a character as any ethnicity and from every dimension. But you just really don't have that option if you're casting a real person. You do the best you can. Sometimes we would say it's more a "feel-alike" than a look-alike. But you work closely with your hair and makeup people, and often we'll ask an actor to undergo hair and makeup tests.
People have an impression of a person, but it's the director and actor's job to create a psychological truth and accuracy in the performance and not just do a caricature or mimicry. I've gotten submissions that have been really impressive—from actors who have done a great deal of research and sent in tapes of themselves as the character. It may be a speech they found on the Internet or in a book. But basically they're capturing the look of that person. I will absolutely look through to the truthfulness of an actor's performance and not focus on their hair and makeup and what they're wearing. However, what I find is that it often helps the actor deliver a better performance if they go the extra mile.
Alison Franck
Resident casting director, Paper Mill Playhouse, Millburn, N.J.; 1776, The Miracle Worker,
The Diary of Anne Frank, Ragtime
People know who these characters are and what they look like. You actually want to do research on them, obviously. You want to look up their history, what they physically looked like, what they might have sounded like.
You talk to the director and ask: How much do you want this to look like the person? How much do you rely on costumes? How important is it to you that he or she is physically a certain way? It's not like we know that Thomas Jefferson was a baritone or something. That's just the way
1776
was written. And it's the same for
Anne Frank
. We know what Anne Frank looked like, but do we know what anybody else looked like? How much did we pay attention to the photographs of those real people?
Most of the shows I'm casting have been done before. The specifications of the piece itself will sort of help you determine the casting, the same as for any show—whether I need a soprano or I need a soprano who looks like so-and-so. You still need to be entertained. It's not just about re-creating something. It's about keeping it interesting for everybody.
Randi Hiller
Randi Hiller Casting,
Los Angeles; Pinkville, Battle in Seattle, Coach Carter,
Miracle, In the Valley of Elah, Iron Man 2, Thor
In the case of
Miracle
, or any of those movies where there are sports skills involved, it definitely did change our approach. We put all the actors auditioning for
Miracle
on the ice, because so many people say they're really skilled at something. When they showed up and saw the level of skating required, a lot of people ended up leaving the audition. We did the skating first in New York and L.A., because it was amazing the number of people who said they skated at a high level and didn't. When we're putting out calls for hockey players in other cities, chances are the hockey players will show up first, because that's how we're reaching out to them.
Often you just maybe have a magazine article or one or two photographs of the character you're casting and you just have to conjure it up in your mind. If it's about events in which the people are much more identifiable, that's different as well. There are some actors who would only be right for one role, and if they didn't get it, they didn't get it. You just want to make people proud. I feel like in a sense there's more pressure, because it means so much on such a deep level to a lot of people.
We did a lot of scouting for
Coach Carter
and
Gridiron Gang
at basketball courts and high schools, and we put the word out to Boys & Girls Clubs. Some of those people who grew up in such a hard environment just feel different. I can't really pinpoint what it is, but they wear their hard life on them, and you can kind of just tell when there's one kid who's had a hard life in a room with people who haven't. I've cast real cops, real school kids, real criminals, and mixed them in with real actors. I think the real thing helps the actors understand the situation, and the actors help the real people be actors.
It also depends where the film is shooting, what they have to hire locally, and how close you can match the actors with the skills. There are always other things that make it a little more complicated.