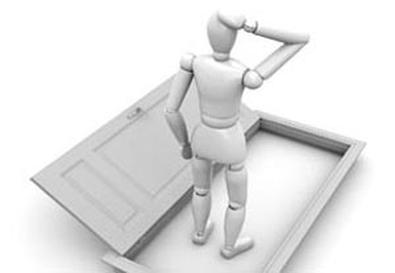 Elizabeth Boykewich
Vice President of Casting, ABC Family, Burbank, Calif.; The Secret Life of the American Teenager, Kyle XY, Greek, American Family
Television's very fast. If we're lucky, we usually have some time -- maybe eight weeks -- when we're doing the pilot and picking the series regulars. But when we're doing the rest of the series, we don't have a lot of time. You're doing the casting usually in a couple days. But then you find the one person that makes sense, and you build the world out from there. If the world is the family, then you build the family. If it's the people at a high school, then you decide if this friend makes sense with that person.
I think that we've done a good job of not casting the 30-year-old as the high school student. I'm not concerned with the actual age of the talent at all. I look at every actor, especially when you're working with young kids, because everyone has to start somewhere. Some have résumés as long as my arm, and then others are just starting out. But I think when you're working with kids, you absolutely cast a wide net. That's to me the most exciting thing about casting: not only finding the new talent but also seeing people that I've been a fan of for a long time, and they come in and they win the role and it's so exciting!
If you're casting boyfriend and girlfriend, then you do want to do chemistry reads. For example, we know we're casting this male actor in this role, so then we're going to bring him in to read opposite these three or four actresses to see who makes the most sense. And sometimes it's exactly what you thought it would be, and other times it really just takes shape in the room and the chemistry surprises you.
Daryl Eisenberg
New York; The Awesome '80s Prom, Gossip Girl and Cashmere Mafia (casting associate), the film Grey Gardens (casting assistant)
Young actors are given meaningful story lines and serve as role models, for better or worse, for the young viewers. Casting unknown young actors certainly makes the casting process more exciting. We are constantly meeting new actors. We have an amazing cast of adult actors on Gossip Girl. These characters play a far more active role in the main characters' lives than the traditional dad character who shows up in the final two minutes with some sage advice and a plate of cookies. Our parents are as much involved in the drama of the show as their offspring.
Barbara Stordahl
Santa Monica, Calif.; The O.C., Lincoln Heights, Angel, Everwood
When we need young actors, it's pretty much fair game. We're looking for that something special, and we will read as many kids as possible -- including both those with a ton of credits and those who don't have any representation and aren't in the union -- to find the right person.
On Everwood, there was a strong focus on the relationship between the father and his son, but the producers were writing about a family, so even though the younger sister didn't have a lot to do at first, she was going to have more as she grew up and dealt with her own father-daughter/teen issues. The producer knew that he needed a skilled actress. On The O.C., the adults brought personality into their parenting. The roles aren't written to preach to the kids, and they let adults make mistakes too. Of course, like any role that really works, it takes the right actor to pull it off.
Lisa Mae Fincannon
Wilmington, N.C.; The Secret Life of Bees, Dawson's Creek, One Tree Hill, Junebug
I would not be the right person to cast a show that needed to be cast fully on looks. I try not to get hung up on age quotas, and sometimes I'll even ignore the writer's character description. I'll try really hard to think outside of the box and just get the right human being with the right soul to breathe life into the character.
It's a very odd thing about casting children and teens. Actors 3 years old to about 12 to 13 are amazing to cast, because you get what you get. There's an honesty to them that rarely can get messed up, no matter how much their coaches or their parents try. From 13 to 16 or 17, for me, is the hardest age to cast, because people become so self-aware and self-conscious during those years. And then actors who are 17 to 25, I feel like that age group can stand side by side and anyone would assume they're the same age. I think the younger the child, the easier the casting is.
I do not discriminate in terms of union affiliations when seeing people. I am a supporter of the Screen Actors Guild, but I also know they need new members. Be polite and be aggressive. It's a very difficult combination, but it's truly one that works. Let people know that you're working and you're out there. If you're doing a showcase or a theatrical piece, drop a post card. I love nothing more than getting post cards from actors saying, "Hey, I'm in this show! Don't blink or you'll miss me, but I'm in the show!"
-- Reported by Daniel Lehman and Diana DiSilvestro