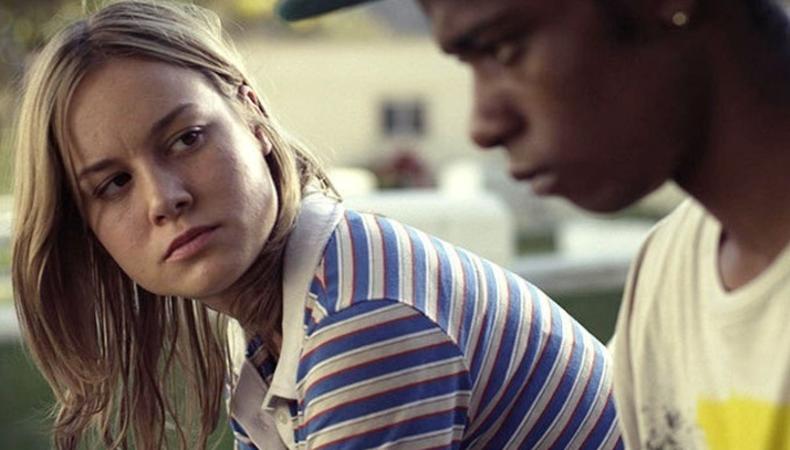 Freshly anointed as the narrative feature winner at the SXSW Grand Jury Awards, Destin Cretton's moving "Short Term 12," about a group of foster care facility employees and their charges, boasts one of the most believable, talented casts at the festival this year. We spoke with lead Brie Larson, whose performance as the deeply damaged employee is heartbreaking, and her co-stars John Gallagher Jr., Kaitlyn Dever, Keith Stanfield, and Rami Malek during a breathless roundtable about how they landed their roles.
John Gallagher Jr.: I got sent the script pretty last minute, I think they were going to start shooting in a month? It's one of those really, really lucky, fortunate things that what happened was Brie had signed on for the movie and she and Destin were talking about who should play Mason, the boyfriend, and my name came up and they both decided they should send me the script. So I got supremely fortunate that my name came up and Destin and I hit it off. He and I Skyped, and that summer I had really let myself go and was growing a beard and letting my hair grow out. And I remember thinking, Oh, he's going to think I'm such a loser. And he was like, "Cool beard. Keep growing it."
Kaitlyn Dever: I actually auditioned, but I read the script first and just fell in love with it immediately. I auditioned for it, and I had a really tough scene to do, it was my main freakout scene. There I was in an audition, just sitting in a chair and pretending people were restraining me. And then I did the callback and Destin wanted me, I guess. But it was weird hearing all the girls ahead of me screaming and swearing while I waited!
Brie Larson: I had met Destin very briefly (he didn't remember but I remembered) at the filmmaker orientation at Sundance two years ago. I had a short film I wrote and directed that got in, and it felt like my debutante ball because it was my first time going to something as a filmmaker. And we both were at the bar at the same time, and I just remember thinking, I'm with you guys! This is so cool! And a year later I was in Georgia filming "The Spectacular Now" and I got sent the script and it was a laundry day so I did it all at the laundromat. And I couldn't believe this was something that was possibly being offered to me. It was just tentative on a Skype call. I did so much research before I spoke with him because I feel more comfortable being overly prepared for everything. And within a day that I got an offer I applied for a few foster care facilities in Georgia to try to get a head start; I wanted it to be as real and as authentic as it could be, and I do want people who work in a foster care facility or come out of one to go, "That is exactly what it's like. And it's hard and it's funny and it's loving and it's a lot about balance."
Keith Stanfield: I worked on the short in 2008 and after that just went back to my life, doing the mundane things that I do, and then randomly he called me and said, "We're shooting a feature version." And I said, "Hell yeah I'd like to audition for it." And here we are. Amazing story, I know.
Larson: It is actually an amazing story; you're just leaving out the most interesting parts. He was impossible to get hold of. Five different email accounts, no cell phone. Destin desperately wanted him. Finally he responds to one of the emails. Destin says, "Come to my house and I'll tape you." Puts him on tape, sends it to the producers, and everyone just lost it and cried their eyes out over his audition. Which, [Kaitlyn] also left out that part, that she made Destin cry during her audition. So I will be the proud parent and say they both did that. Because auditions are really, really hard and I think that's what every actor struggles with, because it's so soul crushing a lot of the time. Being good at auditions has nothing to do with being a good actor or being good on set. And it took me so many years until I finally went, "Ah, I understand, for me, how to audition!" But if you audition all the time, which we do, most of the time it's terrible. And every so often you get that one magical day and if you can move somebody who knows the script and has watched hundreds of people come in and do it, that's the reason you do it. And the few times I've had an amazing experience like that, I leave going, "I don't care if I got the job anymore, because I was just part of something that was so mystical and mysterious and worked in that moment and that was amazing." And you just wish you could do it every time.
Rami Malek: This is one of the few things I didn't have to audition for, which was a great blessing. But just to piggyback on what Kaitlyn was saying about hearing other actors screaming, it takes a lot of discipline to stay out of your head or in your head, whichever works for you. But I would just go to the bathroom to wait until I heard the screaming end. I remember knowing exactly where the bathroom was in every casting office in L.A.