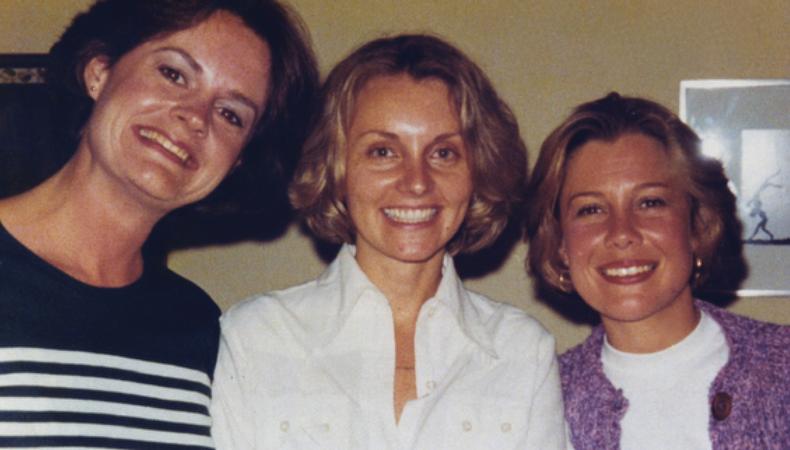 Casting directors don't receive Academy Awards. But one almost did, once. In 1991, a movement was launched to press the Academy of Motion Picture Arts and Sciences into granting an honorary Oscar to Marion Dougherty, a New York casting director who decamped to Hollywood in 1976 to become vice president of casting at Paramount, and later held the same position at Warner Bros. Dougherty was—and is—credited as the grand matriarch of modern casting, and the push to have her recognized at the Oscars received support from Clint Eastwood, Woody Allen, Al Pacino, and a host more of their ilk. Many of those who lobbied on her behalf were filmmakers whose bodies of work she helped mold and actors whose careers may never have happened if not for her dogged advocacy. Dougherty had been instrumental in the development of major players in the post-studio film industry—she was the type of person for whom an honorary Oscar should be a forgone conclusion.
They never gave it to her. She died in 2011.
But Dougherty is about to get her due. On Aug. 5, HBO will premiere "Casting By," a documentary by director Tom Donahue that explores the history of film casting and how it evolved from a function of studio executives and their underlings to a vital but painfully misunderstood craft entrusted to specialists.
"Under the studio system, actors were all under contract, so there were no free agent actors," Donahue says. "The casting director was just a functionary—the head of human resources at the studio. They would let the directors and producers know which actors under contract were available at that time." Once the studio system began to break down, the role of the casting director grew more complex. "Actors became free agents, and suddenly you needed people who knew the talent pool in these various cities—New York, Los Angeles, London, Rome."
Those experts became the first modern casting directors, and Dougherty was at the vanguard. She started out in TV, casting anthology series such as "Kraft Television Theatre," and quickly became the go-to CD for film productions in New York. Her office, in a multistory house on East 30th Street, became a congregating point for major filmmakers and actors—and also, back in the day when it was still possible to drop by casting offices unannounced, for the occasional New York eccentric.
Casting director Juliet Taylor is one of countless women whose careers Dougherty launched and nurtured (Dougherty hired only women until later in her career). She recalls one incident where "this pretty crazy guy who had delusions of being an actor" sat down on the floor of the house's foyer and refused to leave. "Our secretary, who was very feisty, called the police. The police came, and they assumed that it was a brothel. There were all these women there, and we were just having trouble getting this guy to go." After some effort, the staffers convinced the cops that they were not prostitutes but, in fact, casting directors. "At which point they went back to their car and pulled out 8-by-10s of themselves in uniform."
The seed for "Casting By" was planted eight years ago by two Dougherty acolytes who came together in an unlikely place—a conference call to discuss casting for the street-dancing movie "Step Up" (also the unlikely place where the seed for Channing Tatum's career was planted). Kate Lacey was a casting executive at Disney Studios at the time, waiting for the rest of the participants to join the call. Also waiting on the line was casting director Joanna Colbert. Both had worked for Dougherty in the early parts of their careers, and they began swapping stories. Colbert suggested that someone should write a book about Dougherty. Lacey shot back that they should make a movie. "Then we had lunch a week later, and that was it," Lacey says.
Donahue met with Colbert shortly thereafter for coffee, and Colbert mentioned the Dougherty idea. Donahue, who had never heard of Dougherty, looked up her body of work online when he got home. He was in.
Donahue shot hundreds of hours of interviews with more than 230 subjects, most of whom didn't make the final cut. Even with the likes of George Lucas and Morgan Freeman on the cutting-room floor, the film features what is arguably the greatest assemblage of talking-head star power in any documentary ever made—Robert Redford, Glenn Close, Al Pacino, Robert De Niro, Jon Voight, Danny Glover, Bette Midler, and so on. Donahue credits years of effort on Lacey's part for the all-star lineup.
"We had no money," Lacey says. "Then I started thinking, Well, it doesn't take money to attach talent. So I just started making calls. It took me the entire seven years straight up to getting De Niro less than a year ago to sit down for us right before we had our final cut."
Getting the interview subjects to say yes was the easy part, according to Lacey. The hard part was getting them to actually do the interview. "We were dealing with people like Clint Eastwood and Redford, these guys that don't stop working. That was the real issue."
Once Lacey had them in the seat and in front of Donahue, the interviewees offered the raw material for a film that serves, among other things, as a primer on a transformative time in American cinema. From the interviews a few narrative threads emerge. The principal one is Dougherty—her life in the industry and the outsize impact that she had on it. Another is the shift away from the statuesque leading men and ladies who dominated the studio era to a different kind of actor—a kind with training in the emerging methods, with serious theater credits, and often with less-obvious good looks than their forebears. A kind typified by Dustin Hoffman.
Hoffman is not interviewed in "Casting By," but his presence looms as large as any actor's. Dougherty's casting of him and Jon Voight in "Midnight Cowboy" is one of the documentary's major touchstones. Another is Hoffman's earlier casting in "The Graduate." That film was cast by another legendary CD, Lynn Stalmaster.
At the time that Dougherty was casting TV in New York, Stalmaster was doing the same in Hollywood. "I told every agent here, and even agents in New York, that if any of these very gifted theater actors came out here, I wanted to meet them right away," he says. "So the agents were sending me the Jack Klugmans, the Martin Landaus. I could go on and on and on. All these guys who had been on Broadway and studied with Meisner and Strasberg." Like Dougherty, Stalmaster quickly transitioned into film, casting movies such as "In the Heat of the Night," "Harold and Maude," and "Deliverance." With "The Thomas Crowne Affair," he became the first casting director to receive a main-title credit.
The actors that Dougherty and Stalmaster championed would form a powerful generation of screen icons. The maverick movies of the '60s and '70s would have looked very different, or may not have existed at all, without the contributions of the casting directors who worked on them.
But those contributions, and those of Dougherty's and Stalmaster's heirs, are still not as widely recognized as those of other filmmaking craftspeople. Casting directors are the only main-title-credited contributors not honored at the Academy Awards. Even the credit they receive—"casting by" as opposed to "casting director"—is an intentional slight (one laid out in the documentary with near-villainous glee by former Directors Guild president Taylor Hackford). But Donahue believes that the landscape may be changing.
"It may be, not the youngest, but one of the youngest professions in Hollywood," Donahue says. "Hopefully we're at a tipping point where it gets the respect it deserves, like a lot of the older professions do."
Donahue's movie might help with the tipping.