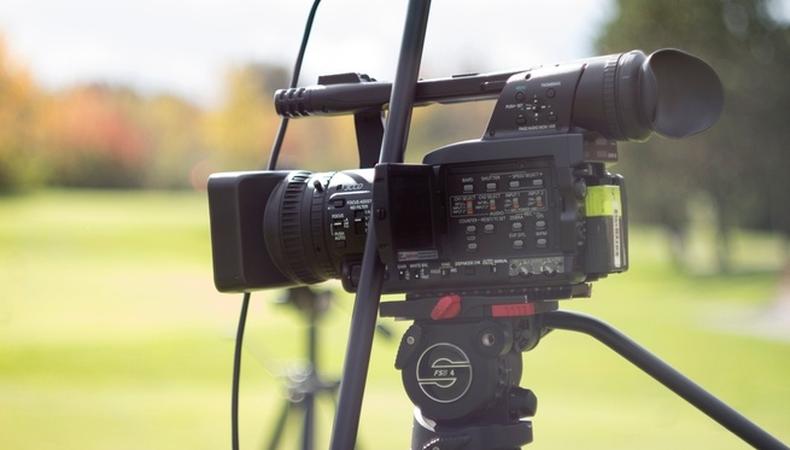 You don't need to live in a major production hub to find work as an actor. There are many ways for actors to express their creativity happening right now across the United States. From Colorado to Illinois and Arizona to Utah, there are stage and film opportunities for actors to grow their portfolios and showcase their talents in smaller regions. Check below for an audition near you!
"LYSISTRATA"
For Colorado Springs, Colorado–area actors, UCCS Theatreworks is seeking five females and three males to star in "Lysistrata," a story that follows the titular Athenian woman who is fed up with the treatment of women in Athens. Female talent, aged 20–50 and older, and male talent, aged 30–60, is wanted for various roles. Auditions will take place on Aug. 18 in Colorado Springs, Colorado, rehearsal begins Oct. 16, and the show will run in New Albany, Ohio from Oct. 25–28. Selected talent will receive $255 per week. Apply here!
UNTITLED MAJOR MOTION PICTURE
Though all information about this project is being kept under wraps, do not shy away from the opportunity to star in a major motion picture! Midthunder Casting is seeking South Asian and Pacific Islander male talent, aged 40–49, that is taller than 6'4", and women, aged 60–69, to fill two roles. Acting experience is not required for either role. An open casting call is taking place on Aug. 4 in Murray, Utah. Talent will be paid $956 per day or $3,320 per week, and shooting dates and locations are TBA. Apply here!
"BEEHIVE: A 60s MUSICAL"
Have the chance to celebrate 1960s female empowerment in Timber Lake Playhouse's production of "Beehive: A 60s Musical" in Mount Carroll, Illinois! Two African American talents from across the nation are sought to star as Jasmine and Gina, aged 21–30 and 21–25, respectively. The characters draw inspiration from Tina Turner and Aretha Franklin, and talents will have the opportunity to sing timeless classics like "Son of a Preacher Man" and "Proud Mary." Rehearsal begins Aug. 22, and the show will run from Sept. 7–16. Selected talent will earn $1,000, plus private rooms with food provided during rehearsals and performances. Apply here!
ASHLAND NEW PLAYS FESTIVAL, 2018 FALL FESTIVAL
Various roles are available for male and female talent from Ashland, Oregon and San Francisco, California for roles for the Ashland New Plays 2018 Fall Festival, and will also be considered for roles in the 2019 season. Actors, aged 18 and older, are sought, and particularly actors of color over 30, are encouraged to submit. The project will begin Oct. 15 and end Oct. 21, and both rehearsals and performances will be in Ashland, Oregon. Union and nonunion actors will be paid $250 for the week. Apply here!
"HER VOICE: A PLAY READING AND MUSIC SERIES"
Have the chance to star in one of six plays for a monthly play reading and music series! Talent, aged 18 and older, can audition for various roles for The Bridge Initiative: Women in Theatre in Tempe, Arizona. Auditions will take place on Aug. 23 and 24 by appointment. Performance dates are TBD, and selected talent will receive a small stipend. Apply here!
IMMEDIATE CASTING: "BABY DOLL"
Director Will Marchetti is seeking male talent to star as a lead in Tennessee Williams's "Baby Doll" at Shelton Theatre in San Francisco, California! Male talent, aged 30–50, is wanted to play Silva, a leading role for an actor who can play an Italian man. Performances will begin on Sept. 13 in San Francisco, California, and a stipend will be offered to selected talent. Apply here!
"THE SECRET GARDEN" (PLAY ADAPTATION)
The Utah Children's Theatre is seeking various talents for a stage adaptation of Frances Hodgson Burnett's classic children's novel "The Secret Garden." Eight individuals and a group of ensemble members, aged 11–65, are sought for various roles. The show will rehearse from Aug. 27–Oct. 12, and performances will run Oct. 13 through Nov. 17 in Salt Lake City, Utah. Auditions will take place by appointment on Aug. 20, and actors over 18 years old will receive a stipend. Apply here!
Looking to get cast? Apply to casting calls on Backstage.