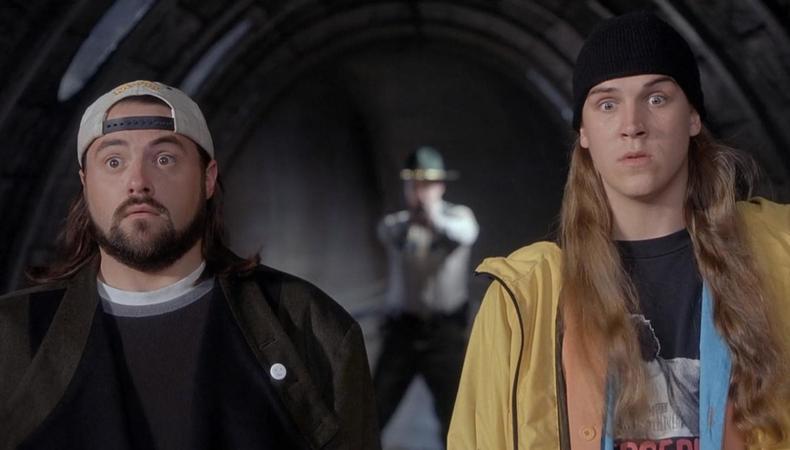 Get on screen or stage in the South this week. Have your Jay or Silent Bob costume featured as a background actor in the new Kevin Smith film that reunites the two characters. Plus, a new musical, "The Island of Skog," is casting Equity actors, and more productions casting southern talent.
"JAY AND SILENT BOB REBOOT"
The feature film "Jay and Silent Bob Reboot" reunites Jason Mewes and Kevin Smith as the titular characters. The production needs background talent to play convention goers. The roles require a homemade costume of either Jay, Silent Bob, or Bluntman. The production is particularly seeking cosplayers, Jay and Silent Bob fans, and people who enjoy dressing up. The more creative the costume, the more likely it is to be featured. Mixing in other pop culture characters and elements is welcome. Production will take place New Orleans, Louisiana in March after Mardi Gras. Talent will be paid. Apply here!
"GUTENBERG! THE MUSICAL!"
"Gutenberg! The Musical!", developed at UCB in New York City, follows Doug and Bud and their new show about the invention of the printing press. The production is casting male talent, aged 20–39, to play Doug and Bud, two innocent and sincere friends. An Equity Principal Audition is scheduled for March 2. Rehearsals and performances run from June 18–Aug. 18 in Fort Worth, Texas. Talent will be paid $344 per week under an Equity SPT contract. Apply here!
"THE ISLAND OF SKOG"
A production of the new musical "The Island of Skog" needs talent. The production is filling several roles, mostly talking mice, including Bouncer, Louise, Wooster, and more, as well as a creature-puppet known as The Skog, all for talent, aged 18 and older. An Equity Principal Audition is scheduled for Feb. 18 and 19 in Dallas, Texas. Rehearsals and performances will run from April 1–May 25. Talent will be paid $371.05 per week under an Equity LOA/TYA Agreement. Apply here!
"MASTERCHEF JUNIOR"
The hit reality show MasterChef Junior is casting talent, aged 8–13, for its eighth season. Talent should love to cook or bake, have a solid foundation of cooking skill, a signature dish, and a fun personality. Shooting will take place in Los Angeles for nine weeks, from May through August. Open casting calls are being held in Houston, Texas on Feb. 23. Apply here!